Following up our Behind the Scenes teaser and interview with Arden Leigh we present the full lookbook, spanning spring 2012-winter 2013 we've expanded on the original Arabesque capsule with new color ways in our most popular styles the bralette, tap pant, and garter.
Arabesque Oasis – Spring/Summer 2012
Spring is always the perfect time to introduce bridal options, and this season is no exception. With the popularity of Layla L'obatti Specimens of Seduction and the introduction of Arabesque in sapphire/lagoon we decided to expand the collection into the coming year with two palettes of colors. Here Oasis tells a story in ivory cotton silk aka Jasmine, Lotus a pale peach silk chiffon that matches our Sheer Romance styles, a deep purple Fig, and hints of that lagoon blue velvet trim.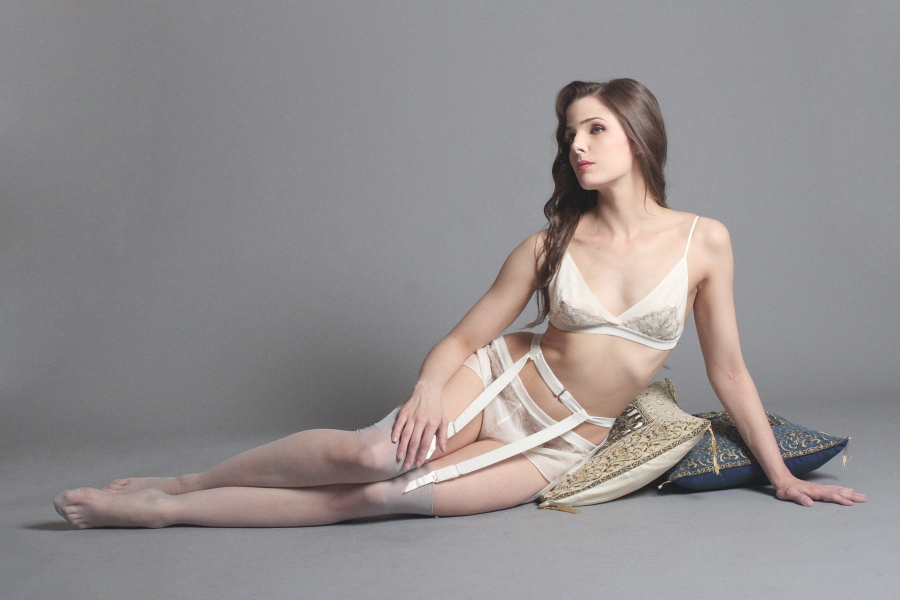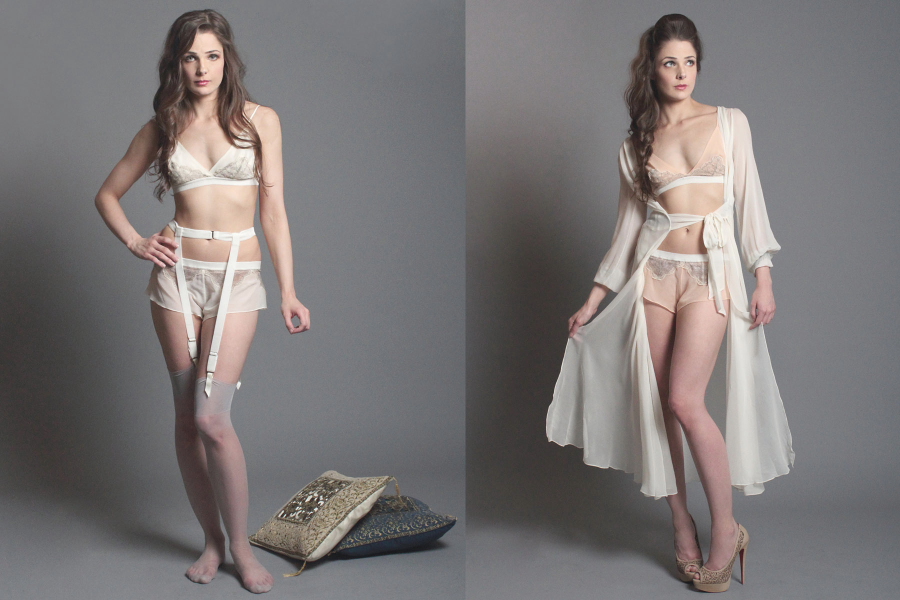 left: Jasmine, right: Lotus and Sheer Romance robe in Ivory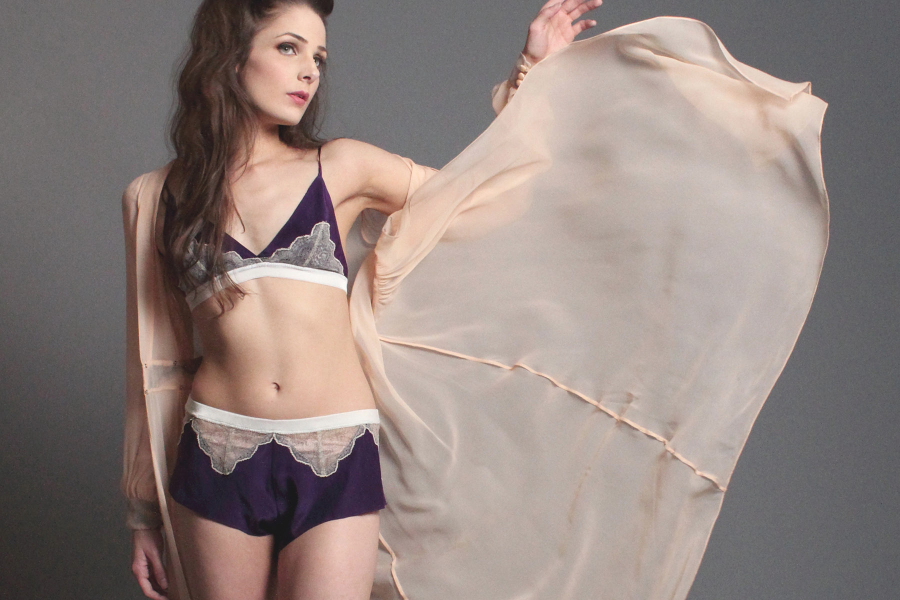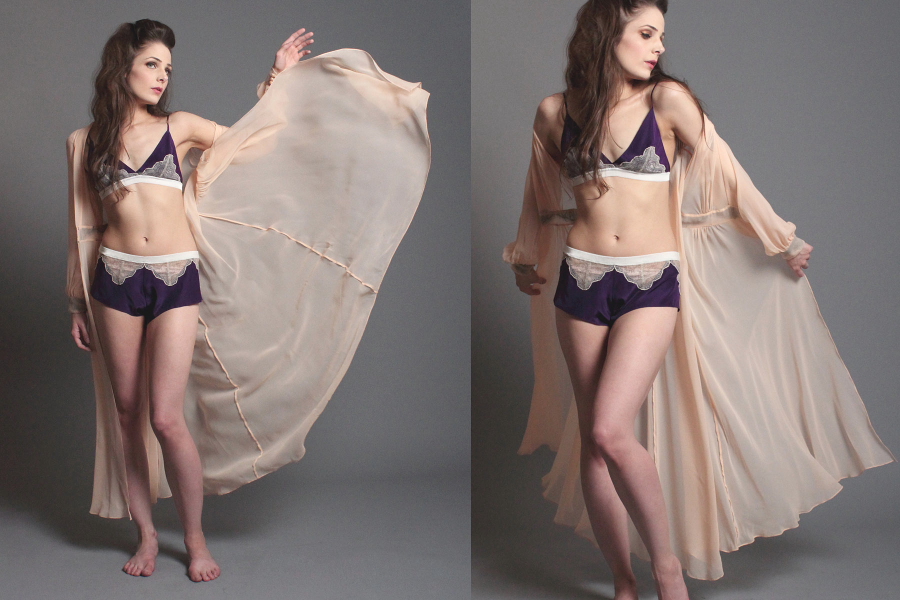 above: fig and sheer romance robe in peach, below: arabesque in Jasmine/Lagoon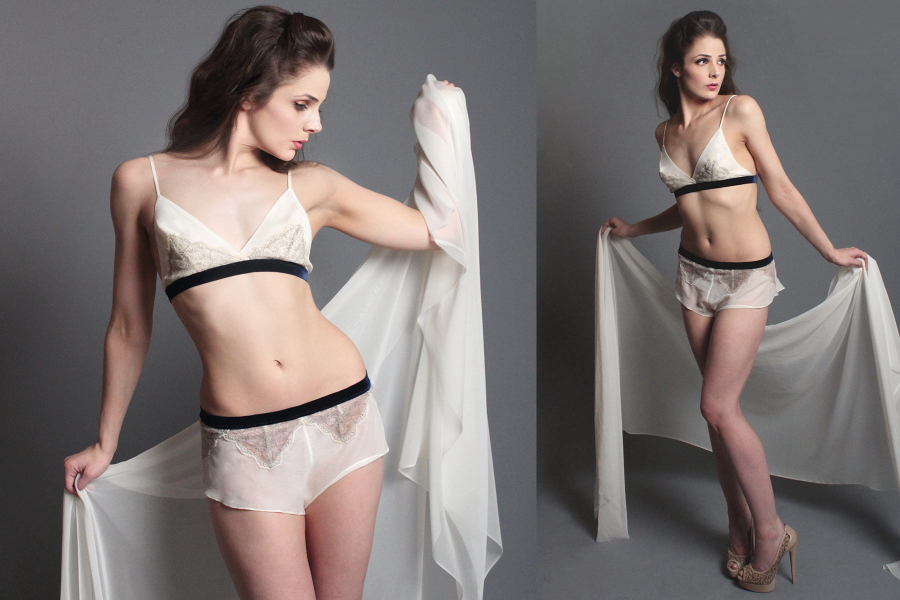 Layla L'obatti Arabesque – Desert Jewel Classics
We launched the classics in Arabesque with the deep sapphire blue, and to expand up on the range we've added additional colors in just the bralette, tap pant, and garter – perhaps to be expanding to the nightwear soon. Inspired by the jem-like hues the addition of garnet, gunmetal, ruby, and onyx arrive for Fall/Holiday 2012.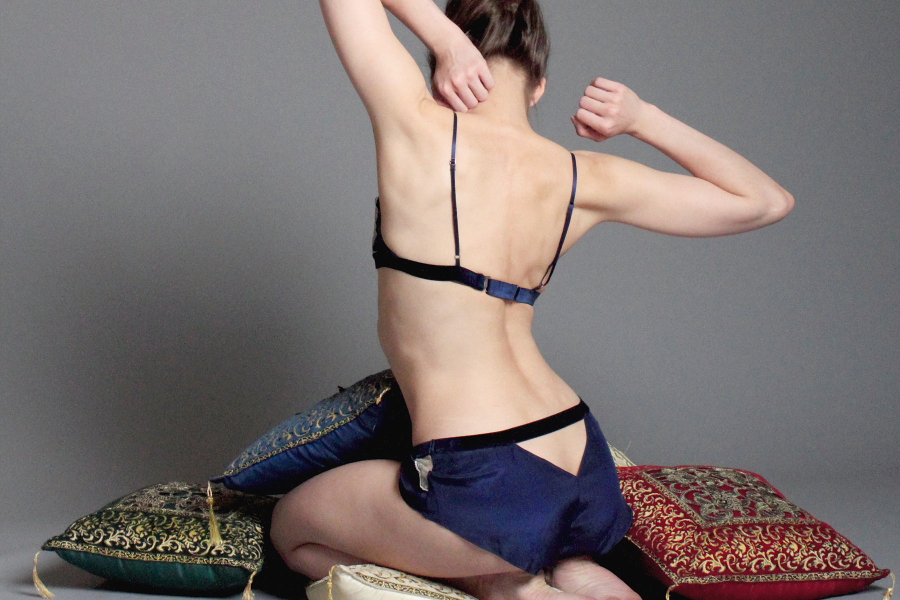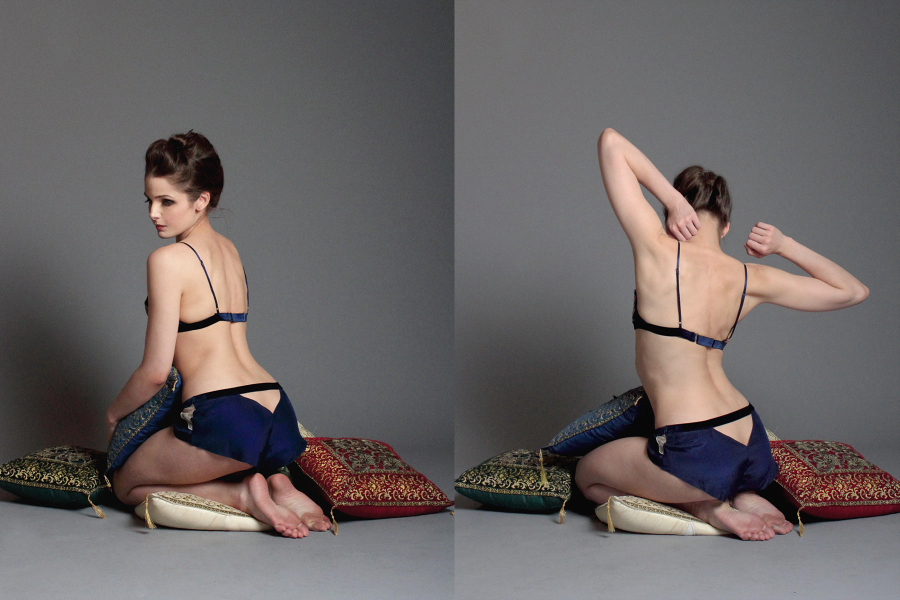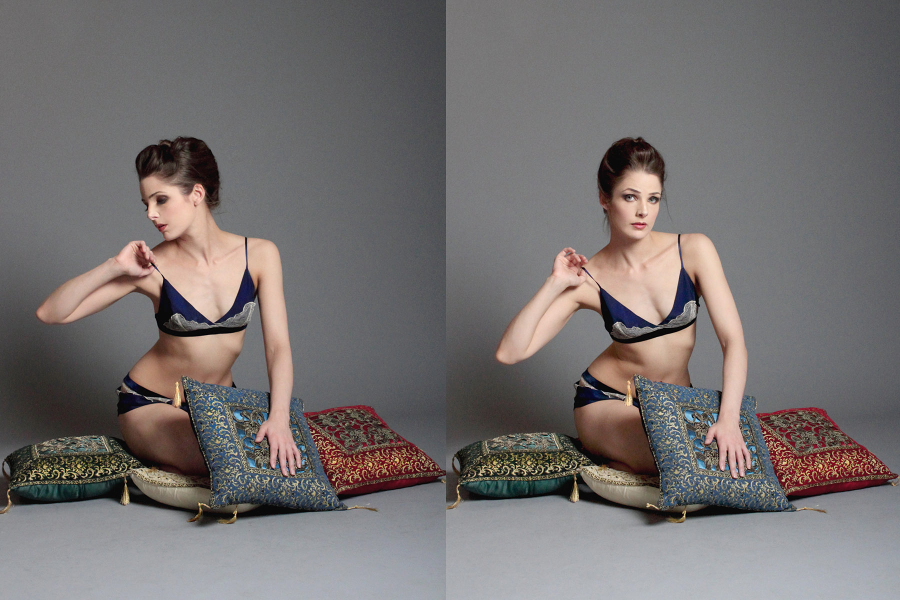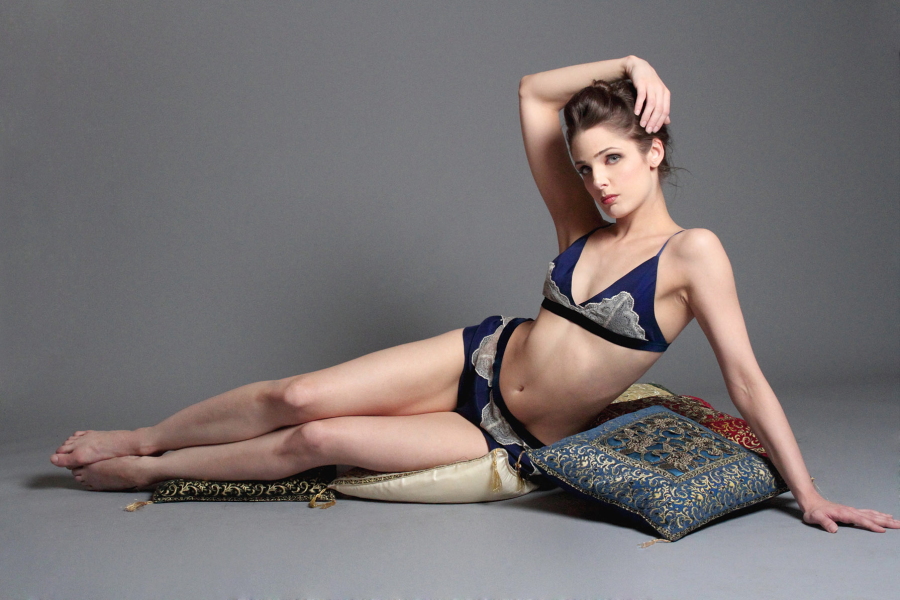 above: sapphire/lagoon blue silk charmeuse, below: garnet silk charmeuse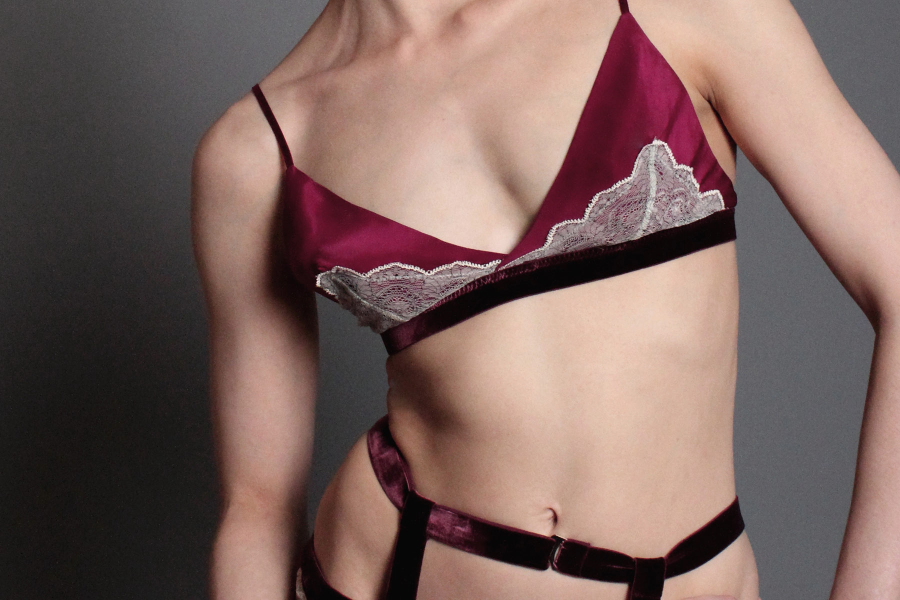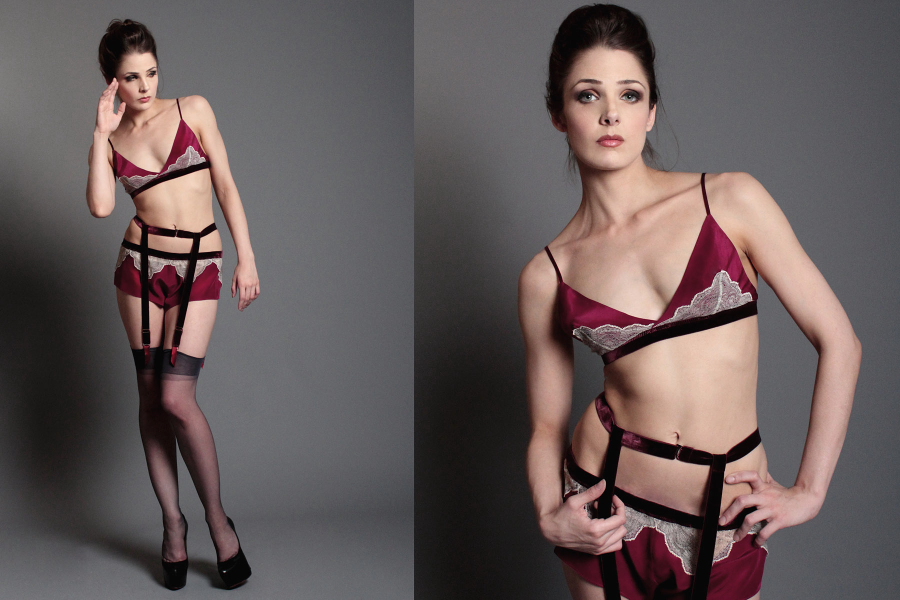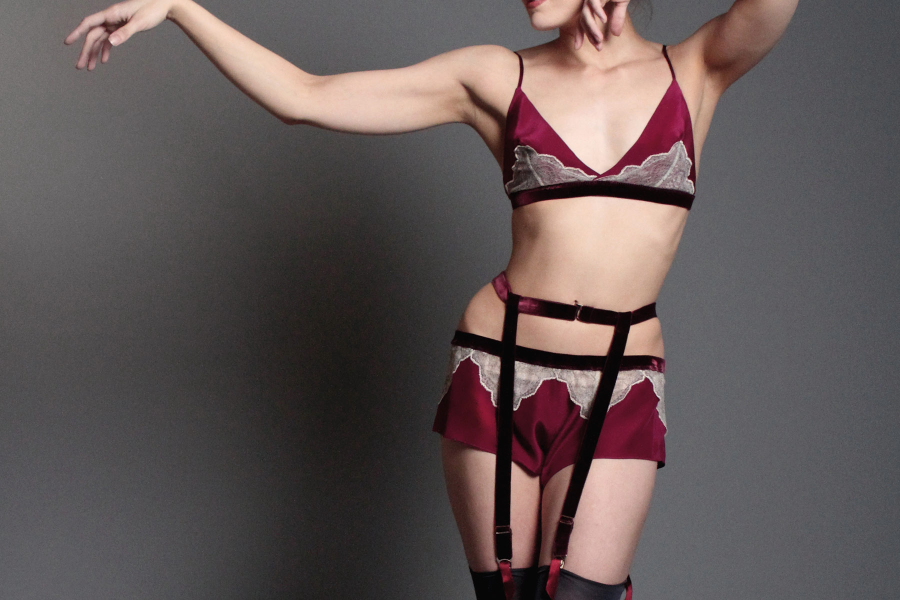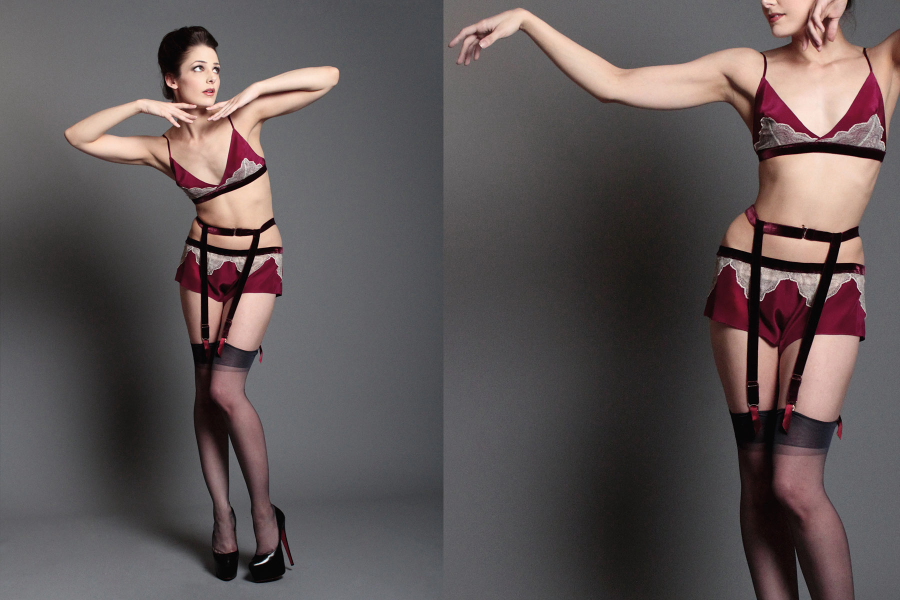 above: garnet silk charmeuse, below: onyx silk chiffon (with garter in garnet velvet)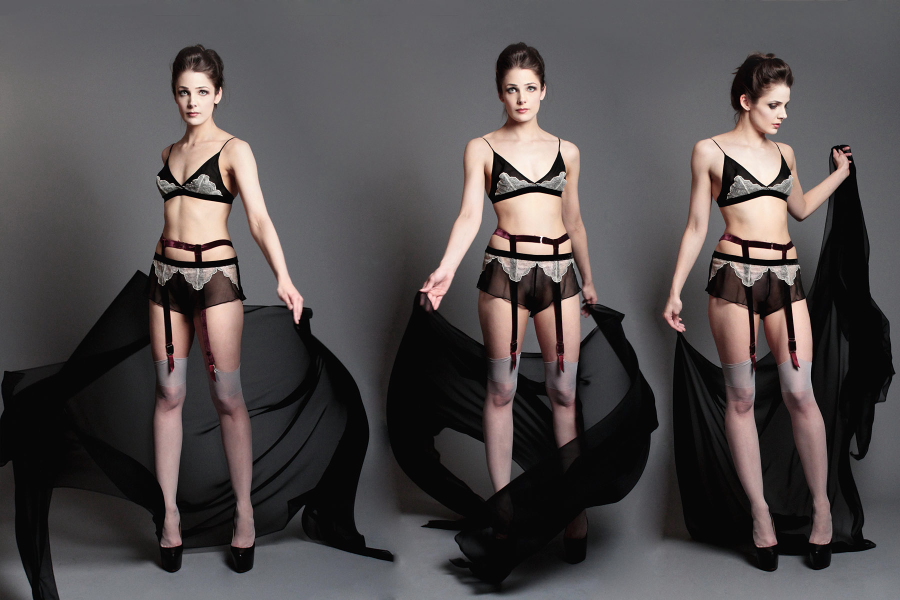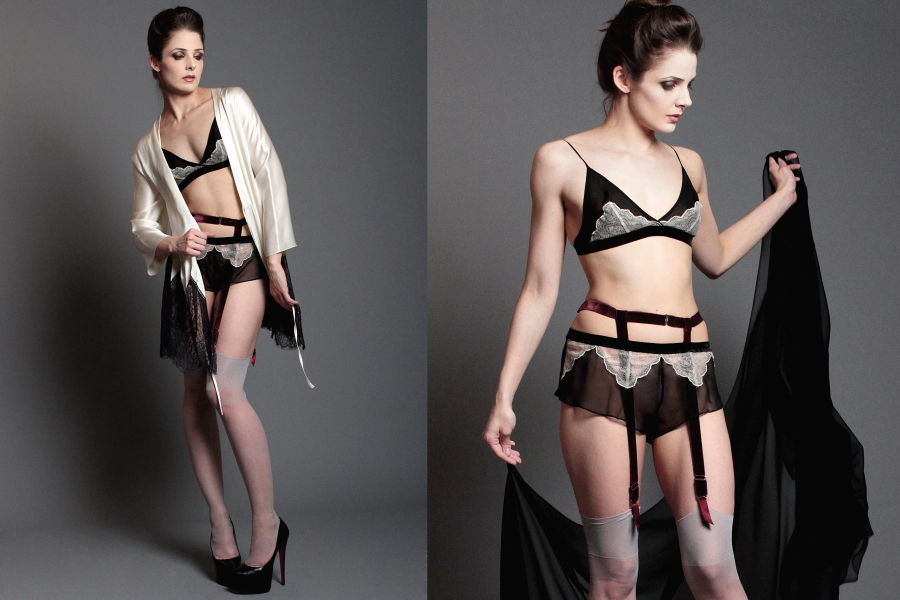 above: onyx silk chiffon (with garter in garnet velvet), below: gunmetal silk charmeuse (garter in onyx)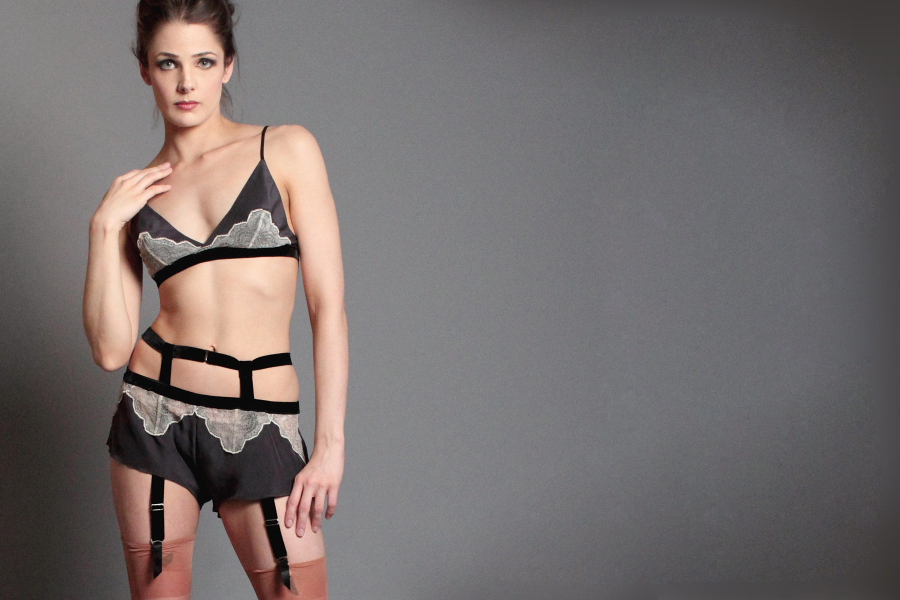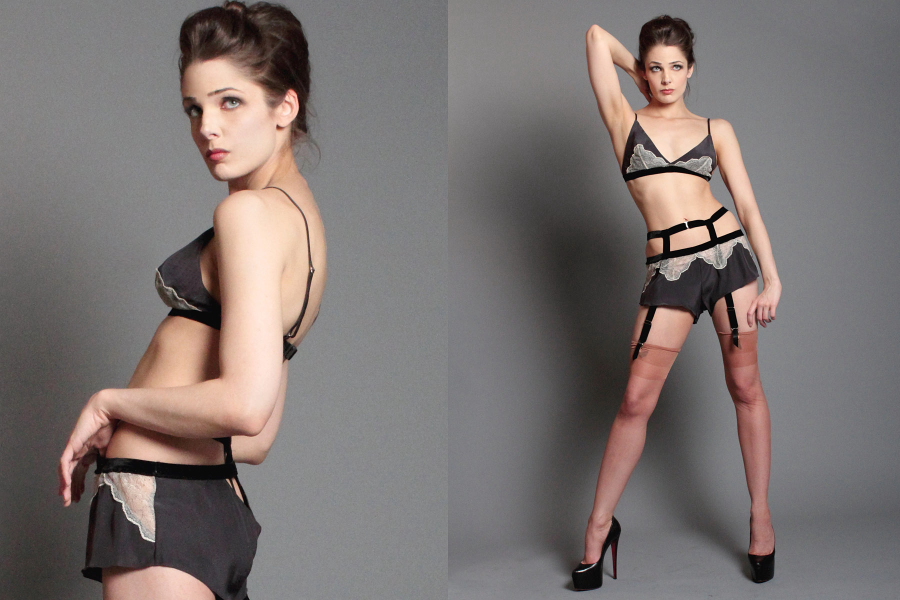 above: gunmetal silk charmeuse (garter in onyx), below: ruby red silk charmeuse with ivory velvet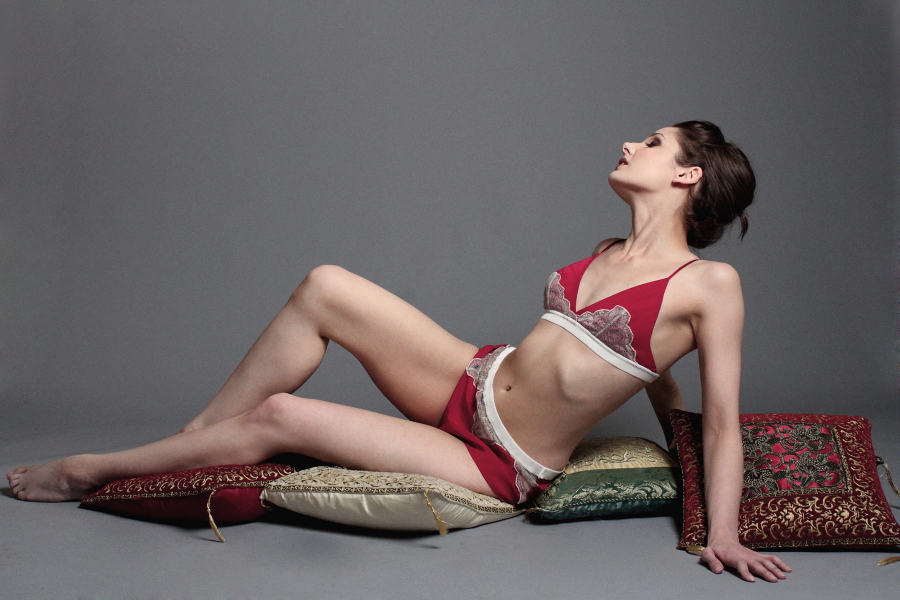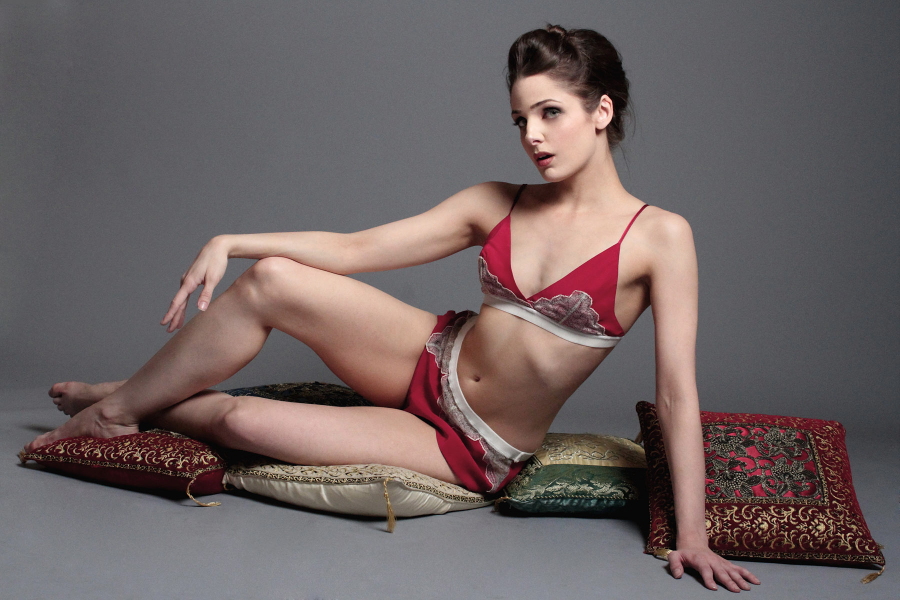 Credits:
model: Arden Leigh (Click here to read our interview with Arden)
photography: Josh Verleun
shop the collection: Arabesque