Today I'm sharing some photos from my time at The Fashion Institute of Technology (FIT) in NYC, the fashion design school where I trained.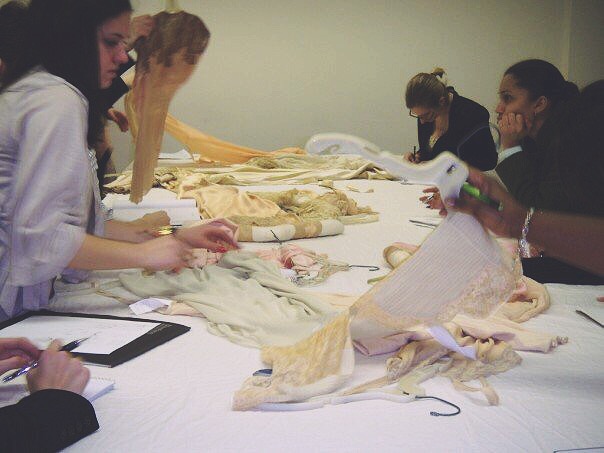 This image is from a visit to the FIT museum's archives, we were allowed to measure and handle vintage garments.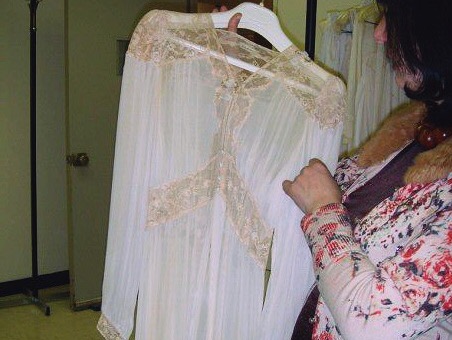 I have always loved vintage pieces, the craftsmanship and techniques are even more special now that many of these hand skills are lost in the drive to lower prices and mass produce for ready fo wear, it's not that long ago that you'd buy fabric and hire a seamstress or designer to design something fit to your body including lingerie!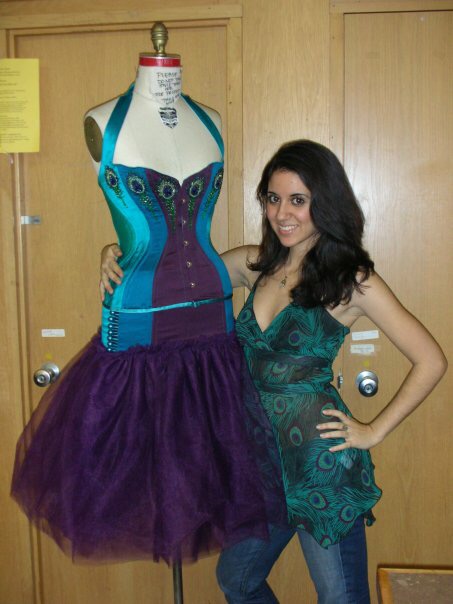 This final image is of college aged me & my "term garment", a boned corset I patterned, sewed, and hand beaded myself. People are surprised to learn you can go to school for fashion design, and then to hear some of our studio classes were 6 hrs a day! A full credit load was really intense and we all still spent many hours outside of class working on pieces like this, I beaded this while watching movies in the dorms before I went to bed.
I miss the days when I could create for the sake of creating, put a few weeks worth into one piece that was for no one's consumption. Serving the needs of the market- price point, washability, size, fit are all different challenges that require larger production and a different thought process than one off designs like this.

To see the original post on instagram – click here
We're collecting all of my March Meet the Maker posts here on the blog for ease of reading and all of you who might not be on instagram or facebook. It was a great opportunity to share a bit more about our brand and hope it helps you get to know me and BTS a little better!