When we started Between the Sheets in 2010 it all began with our first collections designed and sewn on the living room floor of our one bedroom Queens apartment. Soon after BTS expanded to fill the second bedroom when we moved into a two bedroom apartment down the street. As we grew BTS soon took over the apartment, spilling out of its second-bedroom office into the living room. We knew it was time to find BTS its own home and in the fall of last year we opened a design studio and moved BTS into an office in the Pierce Arrow Building in Long Island City.
With our new Headquarters we now design, sew, and ship to our customers all within a 4 mile radius in NYC (our factory is a quick ride on the subway from our office).
By locating in Long Island City Between the Sheets joins what has grown to become one of the largest and most diverse artist and creative communities in New York City.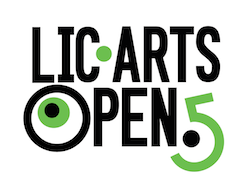 May 16-17 we are opening our studio to the public during the LIC Arts Open Festival. Now in its 5th year the LIC Arts Open is the largest arts festival in Queens and will run across numerous venues from May 13-17 (info for the full festival click here).
The BTS Team (Layla and Josh) will be welcoming the public to our studio May 16-17 from 12-6pm.
Location: Between the Sheets Long Island City Studio (at Studio 34):
                        34-01 38th Ave, Fourth Floor Suite 410, Long Island City 11101
                        Subway: M/R train 36th St. Station