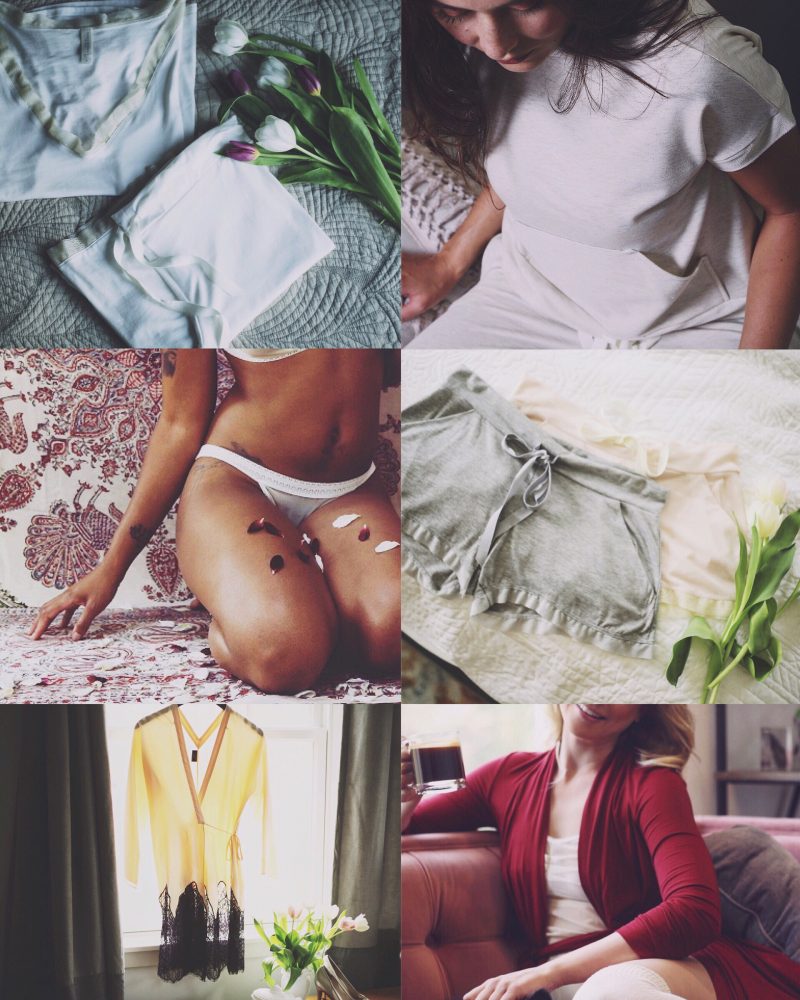 From pyjamas to loungewear, everyday intimates to more hand finished heirloom pieces, I design and produce both machine washable and practical items to more fragile hand-wash specialty items. I have kind of dabbled in it all and that doesn't even include previous collections. I enjoy the design process because there is such a huge range but that has to be balanced with what sells. Some of our best sellers shown here.
To add to this post further than what I was able to discuss on insta I'd like to talk about something that has come up on and off over the years – size range. As a small brand expanding sizing is a lot more complicated than it seems at the surface. Later in the meet the maker month I talked about the design process and how things are made – and we discussed grading and marking. One of the things that plays into pricing and size range for us as an indie is this step in the production process – it costs money to add additional sizes in every step of the process and all of that plus pre-making & holding additional inventory is an added burden on a small designer. I am always supporting fellow brands and I know there are others whose lines begin where ours end and I will point customers who are sized out of our line in their direction. Of course I want to see our brand expand in both scope of what we make and that includes sizing, but that has to be balanced with sales and not just items marked down but items at full price. That's a conversation I've had with other brands and the Lingerie Addict on twitter many times.
I hope this gives an idea of why, at least for our brand it has been easier to expand our product range than our size range. I'm hoping that will change as we become more vertically integrated (which the market is forcing us to be, but that's a topic for a future post).
To see the original post on instagram – click here
We're collecting all of my March Meet the Maker posts here on the blog for ease of reading and all of you who might not be on instagram or facebook. It was a great opportunity to share a bit more about our brand and hope it helps you get to know me and BTS a little better!