Masha Cats x Lingerie
There is a universal language that all cat lovers speak, I think if you've been following this series you'll have seen it by now. There is a bit of the individual in the way we describe our pets, but specifically those fiercely independent felines. Something about that feline energy also really captures the allure of what it is to be a woman. It can be both playful and chasing its tail one minute, serious and focused hunter the next, and then with the blink of an eye hungry and affectionate for cuddles.
I love how each woman's answer to the same questions have added to the photos, and this shoot & interview with Masha does not disappoint. She has incredible posture and while doing hair and makeup we talked about how her cat walks with her, sometimes on a leash sometimes not, and how they even go to the beach together!
So without further ado, Masha x Cats x Lingerie: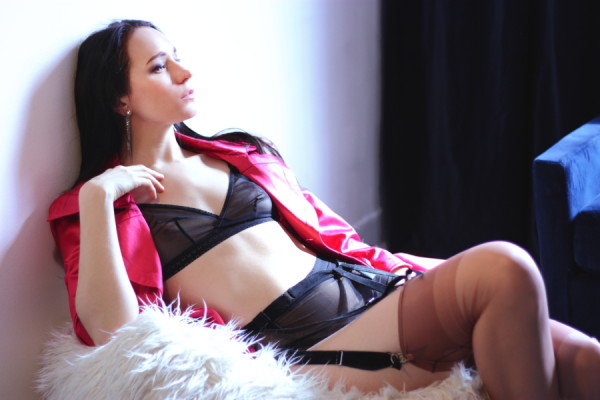 favorite feline characteristic you would take on if you could?
I love how cats good in geometry of seeing right course to jump. but I wouldn't take none of whats make them cats.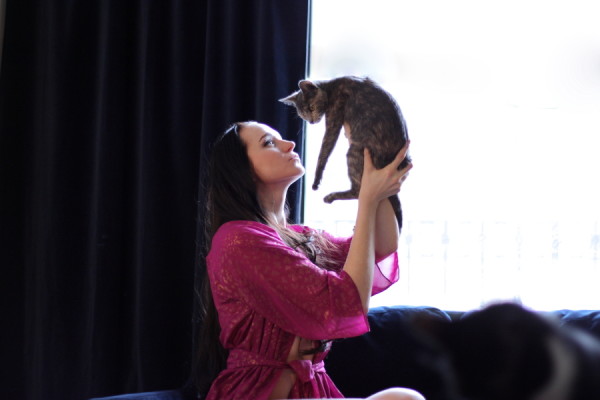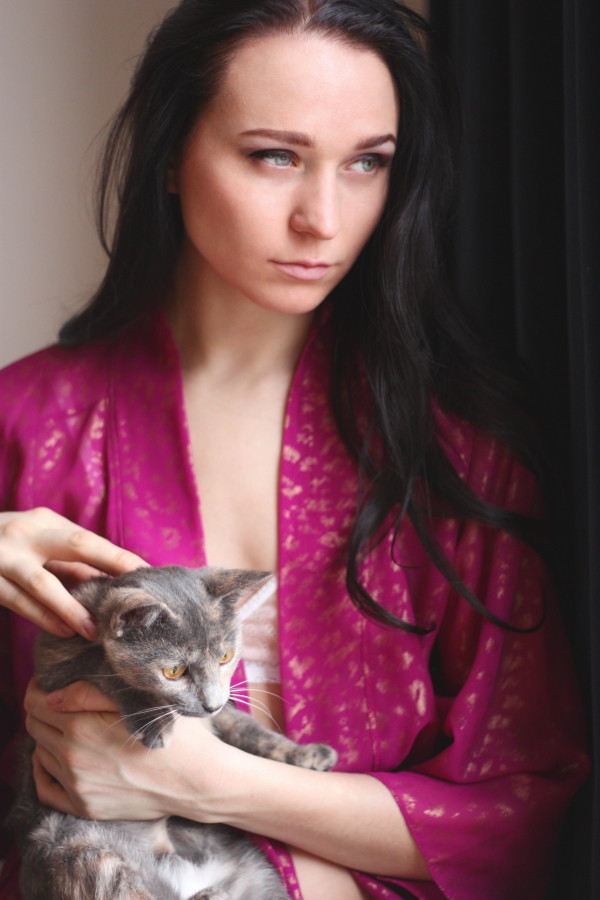 if you had nine lives, what would you risk one of your lives to do?
I would not risk none. I would keep it for bad day.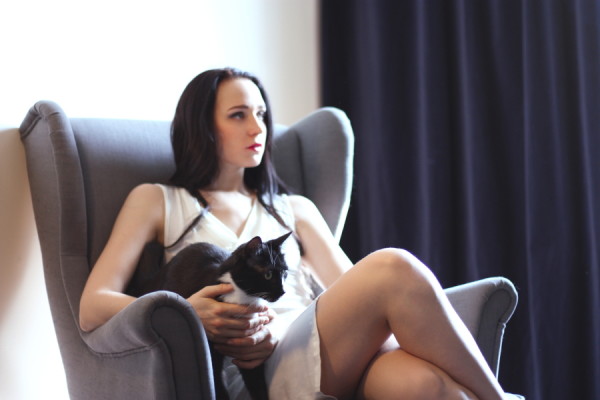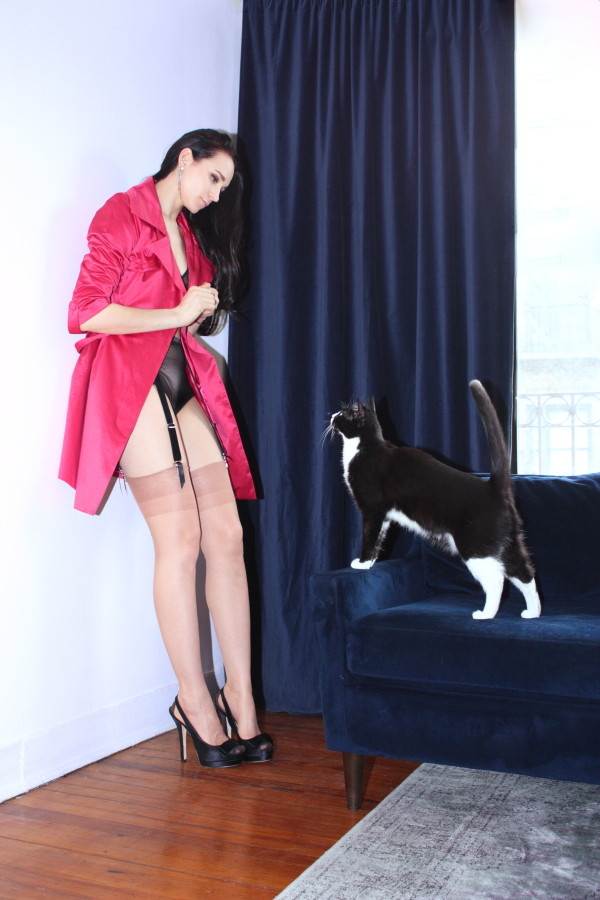 If you were a cat, what would you hunt?
Bad smelling dogs 🙂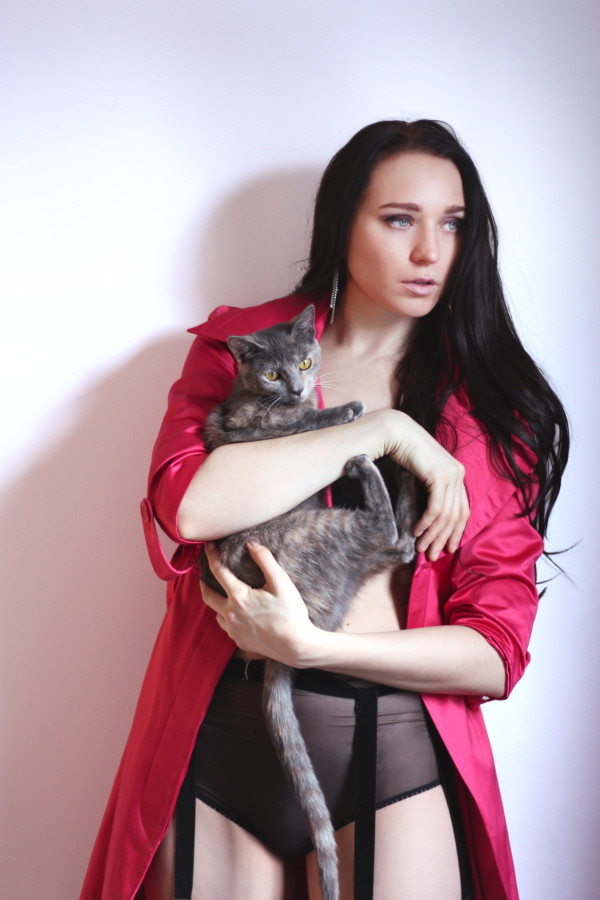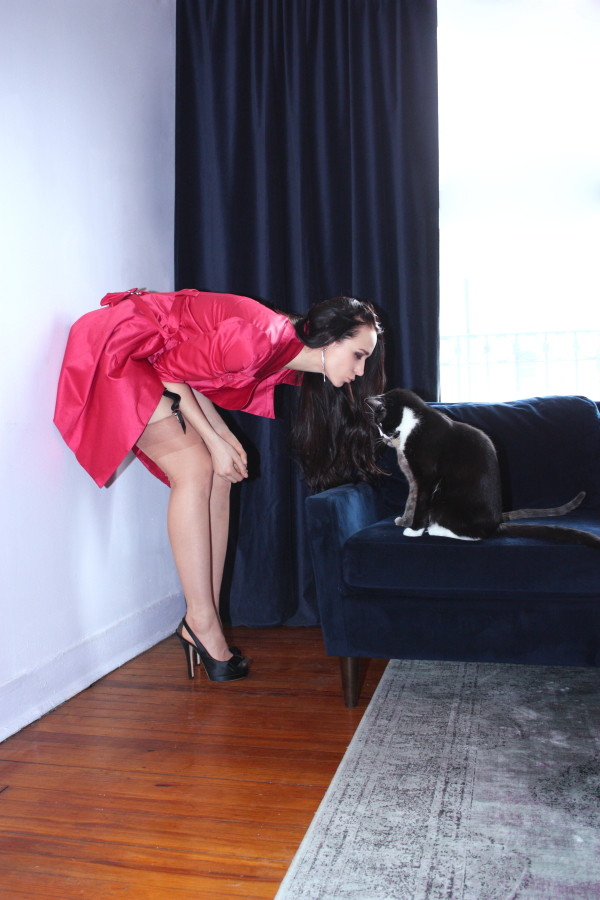 Have you always been a cat person? are you a cat & dog person?
I love animals. I would tell both. I like cats and dogs. Its just depends on where I live (house or apartment)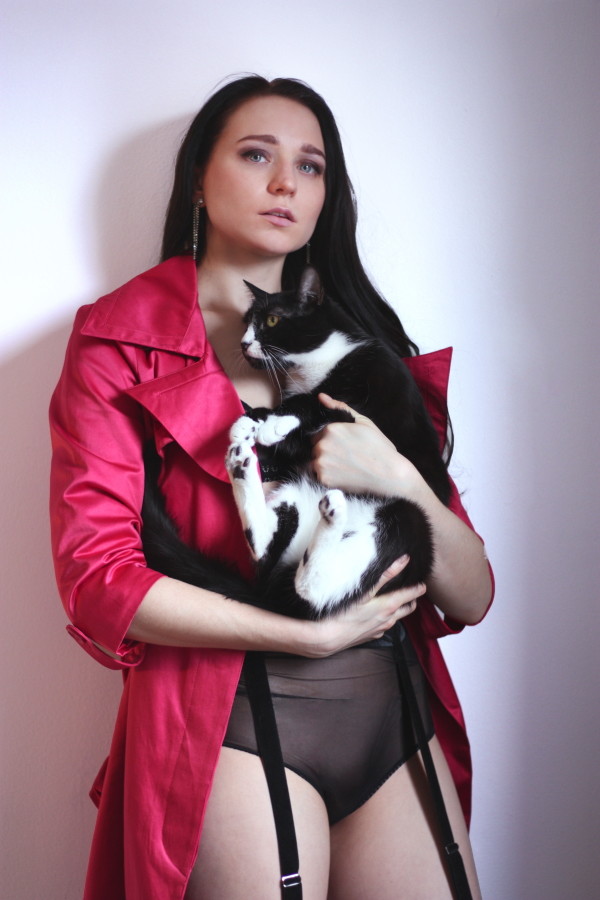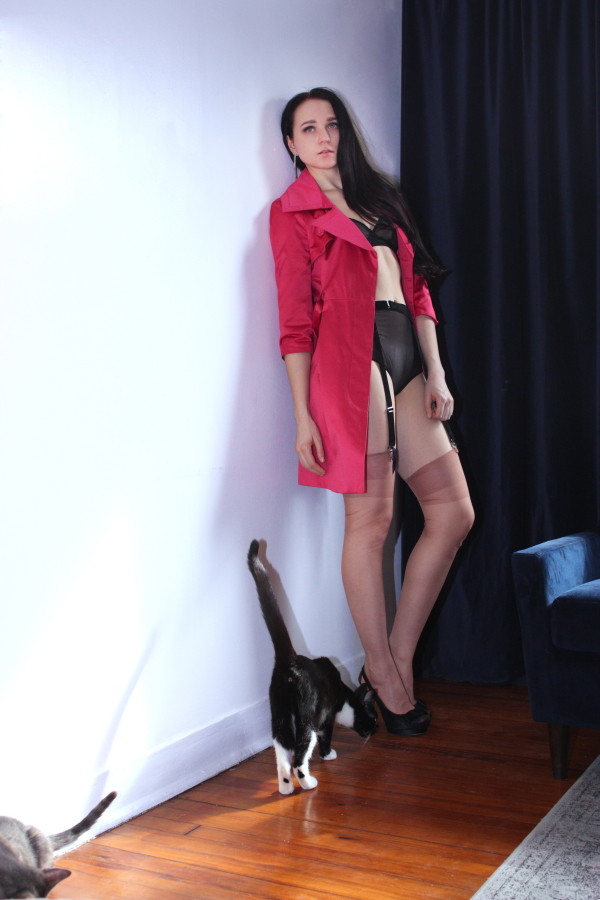 Tell us a story about something your cat likes to do that is different than other kitties?
My cat likes to watch tv. Cinderella cartoon is his favorite .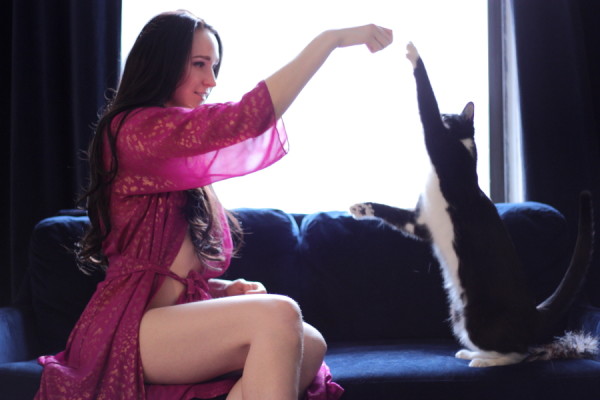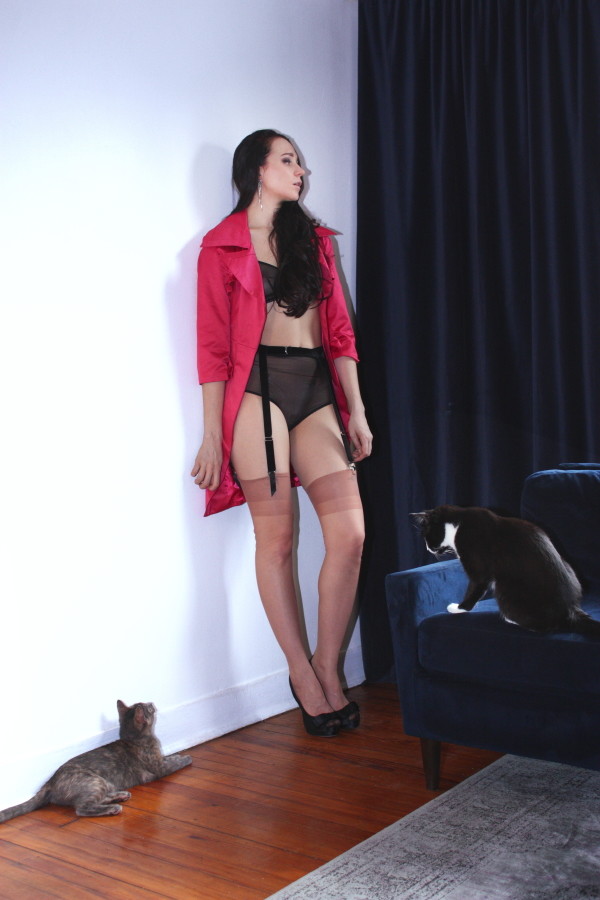 favorite cat coloring? 
I love all colors, its the character whats make every cat special, not the color.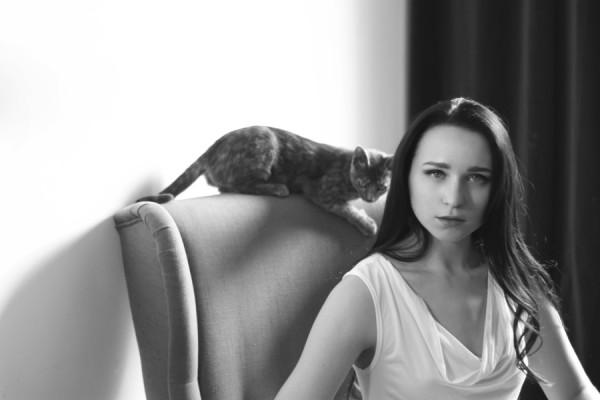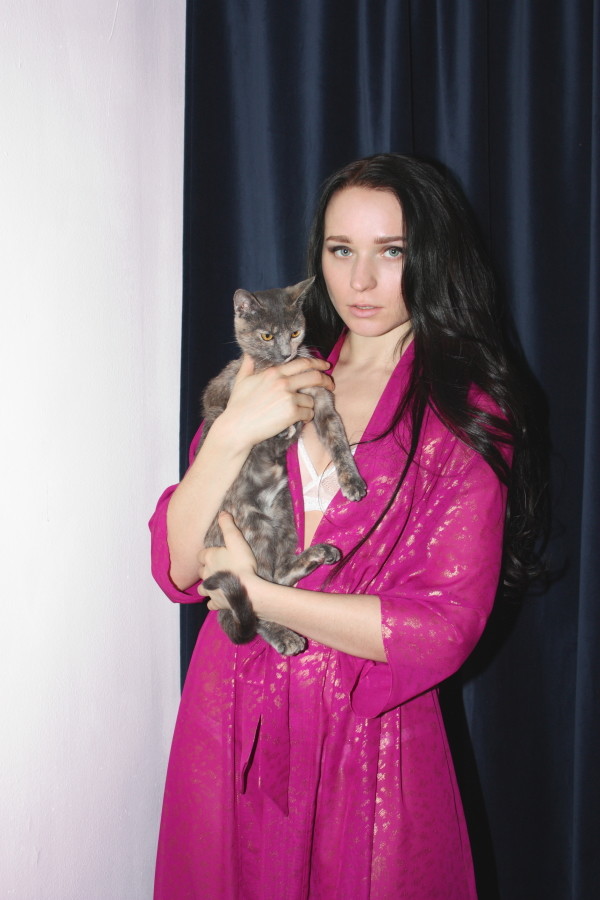 most creative cat name?
ozzy osborn (my friends cat)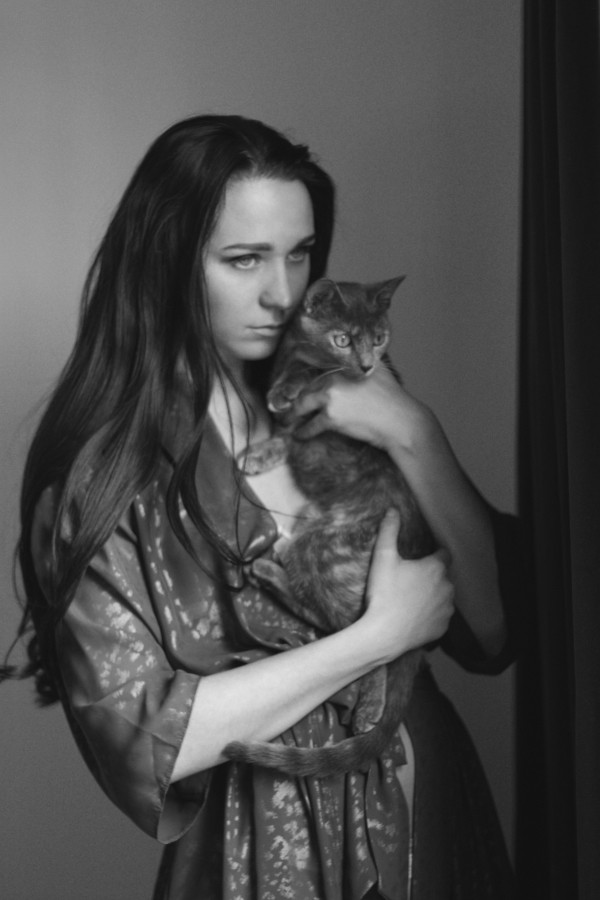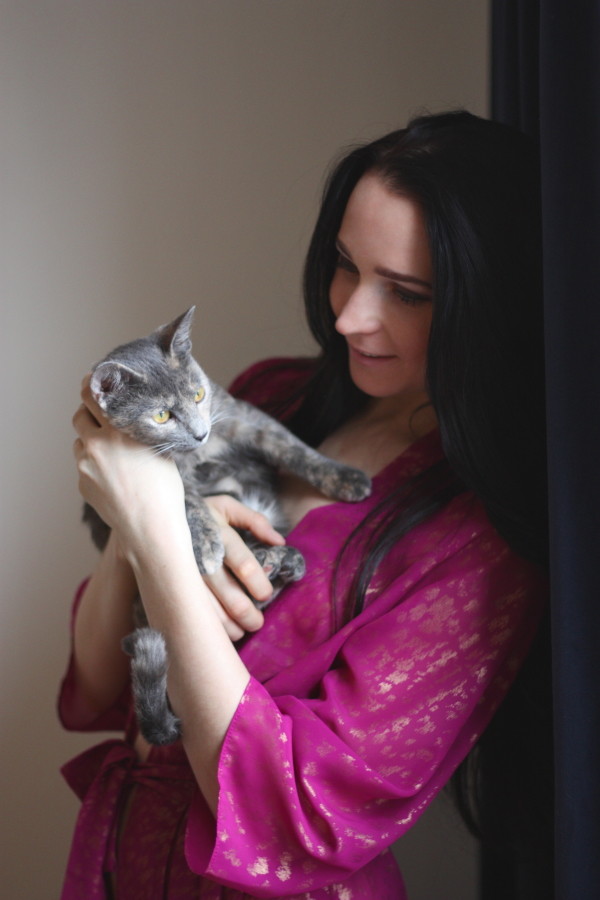 want to share a rescue, adopted, found kitty story?
Few years ago back in Ukraine I found a kitten blind and it couldn't almost walk. I think he was maybe like about a week. I was taking care of it and it grew up into  a good cat. he lives with my grandma these days.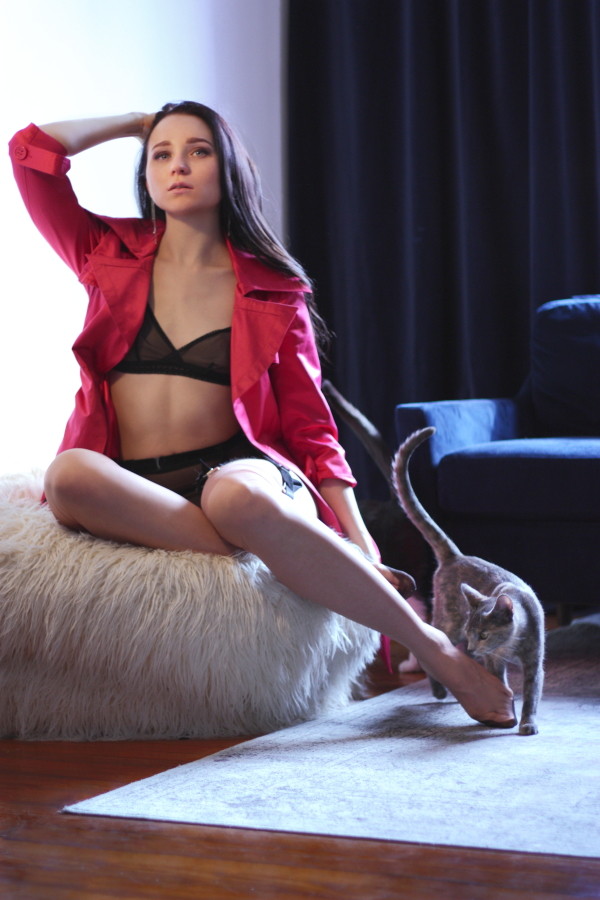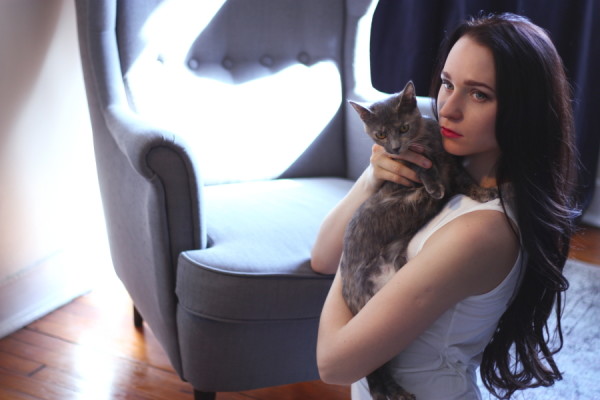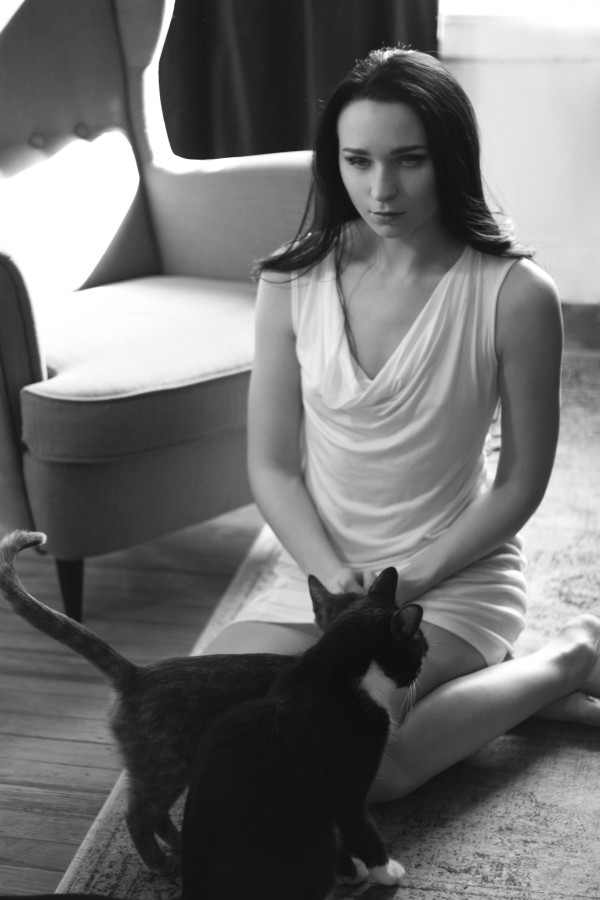 If you could have any number/combination of pets what would they be?
Two cats, one parrot, maybe couple of racoons.
Stay tuned for more cats x lingerie "caturday" posts (we will release more images from all the shoots on our
tumblr
so follow us over at 
btsbedtimestories.com
) Remember to spay & neuter your pets & for more info on rescues & shelters in your neighborhood visit
Petfinder.
model: Masha Blaginina