Throwback to our first trade show.
Can I just say I do not miss this?!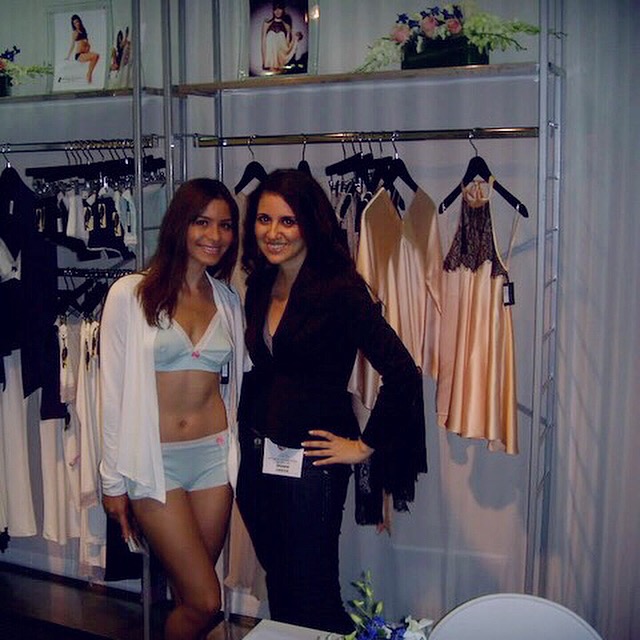 Young Layla thought this was a big deal, and in a way it was since it marked the release of Between the Sheets' first collections for sale.
I don't know how I in my youth and naïveté managed to pull this together both financially and logistically. I was working a full time job and I had so much energy. 

I'm introverted, so after this we eschewed trade shows for market weeks by appointment in hotels near the shows. This allowed us to show our collections in a private setting, which was far better than the trade show, but still stressful.
Picture hauling all the stuff of a lingerie store (clothes, mannequins, etc) in a rental car into Manhattan and double parking and hauling it all up to a hotel suite. Setting everything up only to move it all out a few days later. Markets were both physically and mentally exhausting, and I much prefer my business today selling directly to our customers. 

Back then I thought you had to make it in certain boutiques or department stores to succeed. At the same time, I saw early on that the retail landscape was shifting…and still is today. What I learned was to be adaptable and that no one else's path or definition of success matters but your own (easy to say, harder to live by).

To see the original post on instagram – click here
We're collecting all of my March Meet the Maker posts here on the blog for ease of reading and all of you who might not be on instagram or facebook. It was a great opportunity to share a bit more about our brand and hope it helps you get to know me and BTS a little better!