In the post about design I talked about pattern making and the process of bringing a design to life. Perhaps the most detailed and difficult to make piece in our collections are the arabesque tap pants.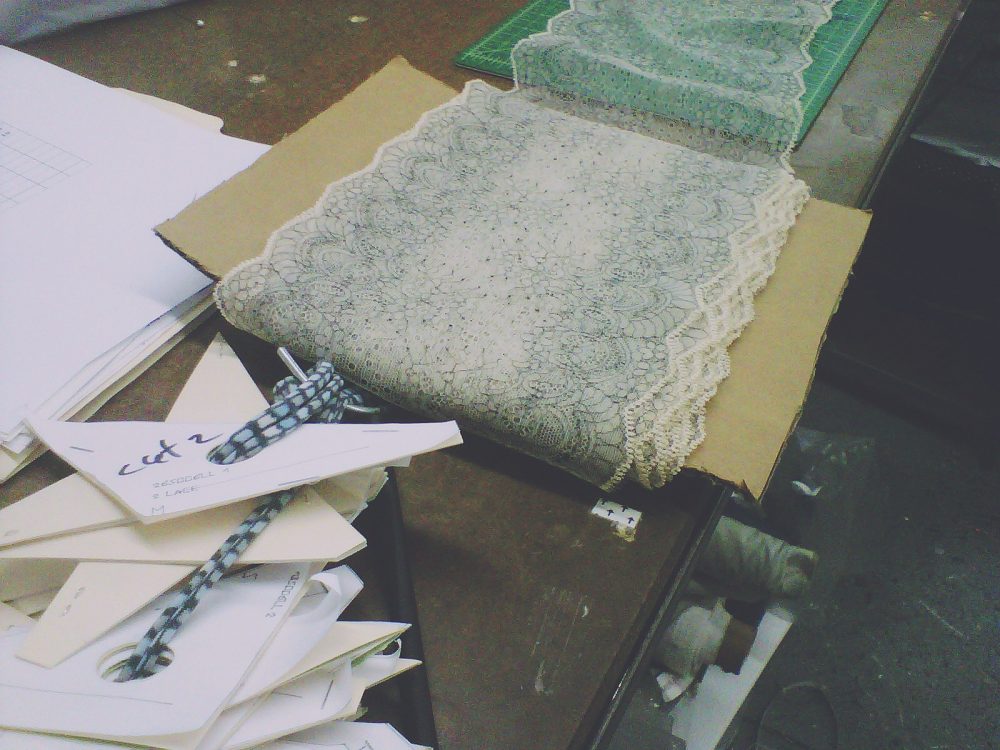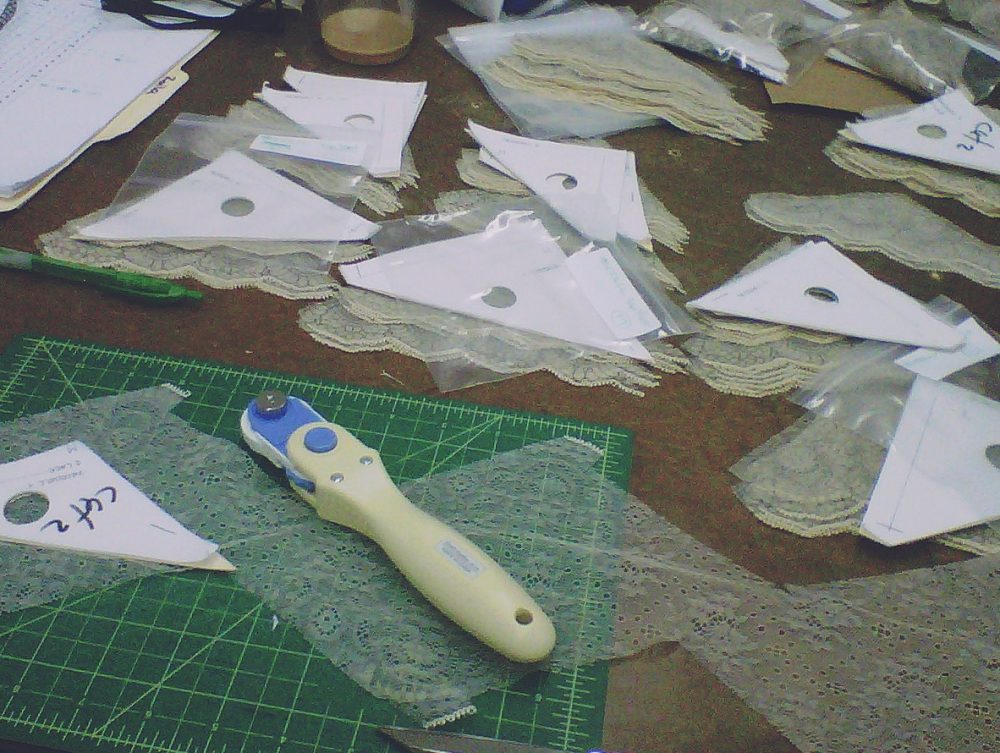 I hand cut the lace and match/mirror the pattern and scallops have to be cut at a precise point to create the miter on the final garment. After these are sewn on the silk behind is cut away, so when on the body this reveals the skin behind. (Because this hand cutting is so laborious it's not a task I give to our contractor who sews the garment but one I handle directly)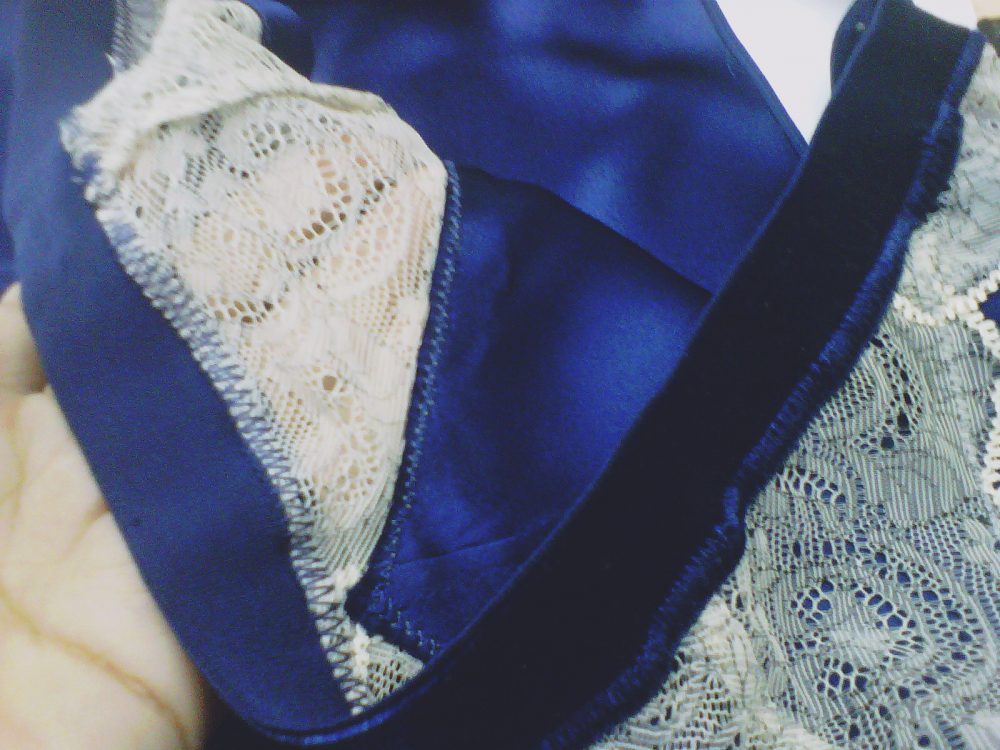 That's just the lace, these also have a tiny baby hem and stretch velvet waistband that needs to be attached so as not to pucker and with the right amount floating above the back cutout.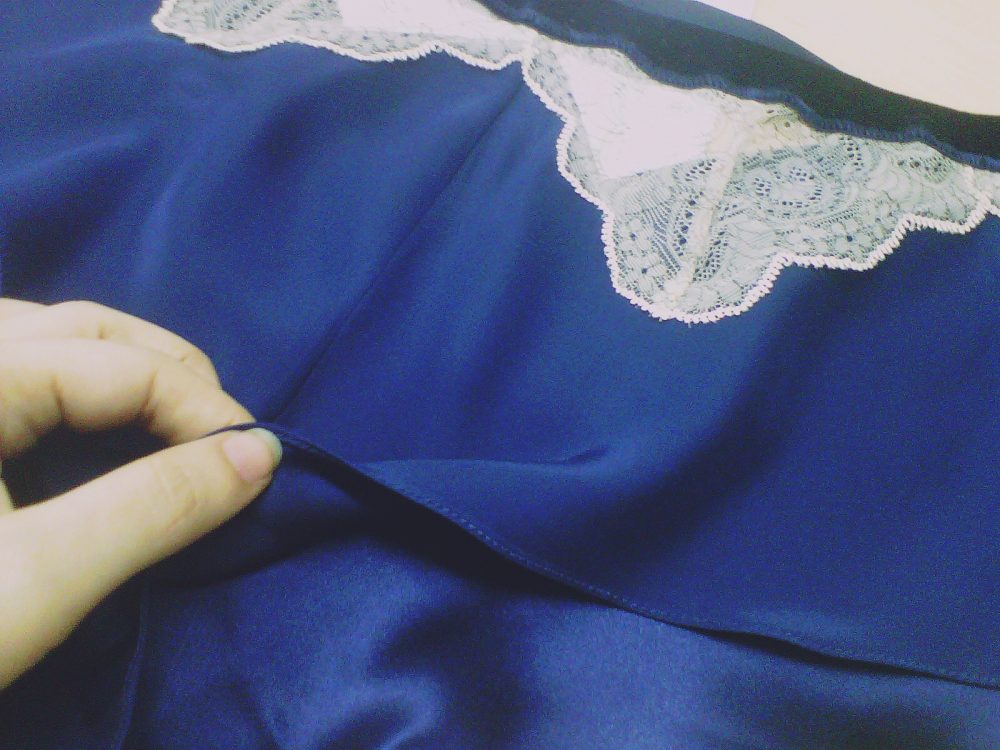 So this particular piece, but also the entire silk range is challenging to make in that the materials require experience & skill needed to apply the lace and finish such delicate materials. The designing & patternmaking of this piece is also particularly challenging because it's non-stretch and needs to be designed to fit over the hips but sit on top of them securely, so the stretch velvet waistband and cut out are part of how the design is both functional and aesthetic.
To see the original post on instagram – click here
We're collecting all of my March Meet the Maker posts here on the blog for ease of reading and all of you who might not be on instagram or facebook. It was a great opportunity to share a bit more about our brand and hope it helps you get to know me and BTS a little better!