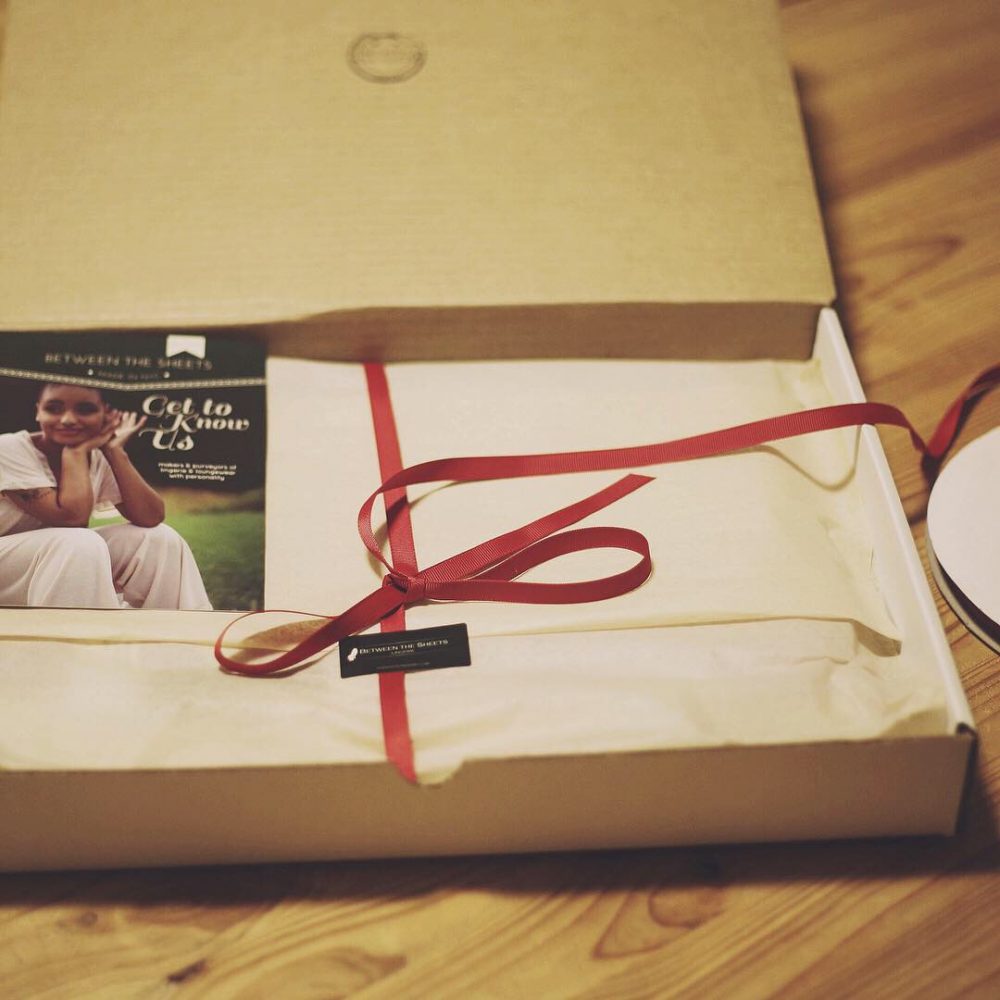 There is something really lovely about packaging and wrapping orders to ship – smaller items get our 100% recycled and recyclable plastic mailer and larger orders are shipped in boxes with a stamped logo. Each order gets wrapped with tissue, ribbon (which I mentioned in previous post is extra runs from production of ties, straps, etc) we also include a card introducing more about us and we have a variety with various lookbook images and switch these up based on season!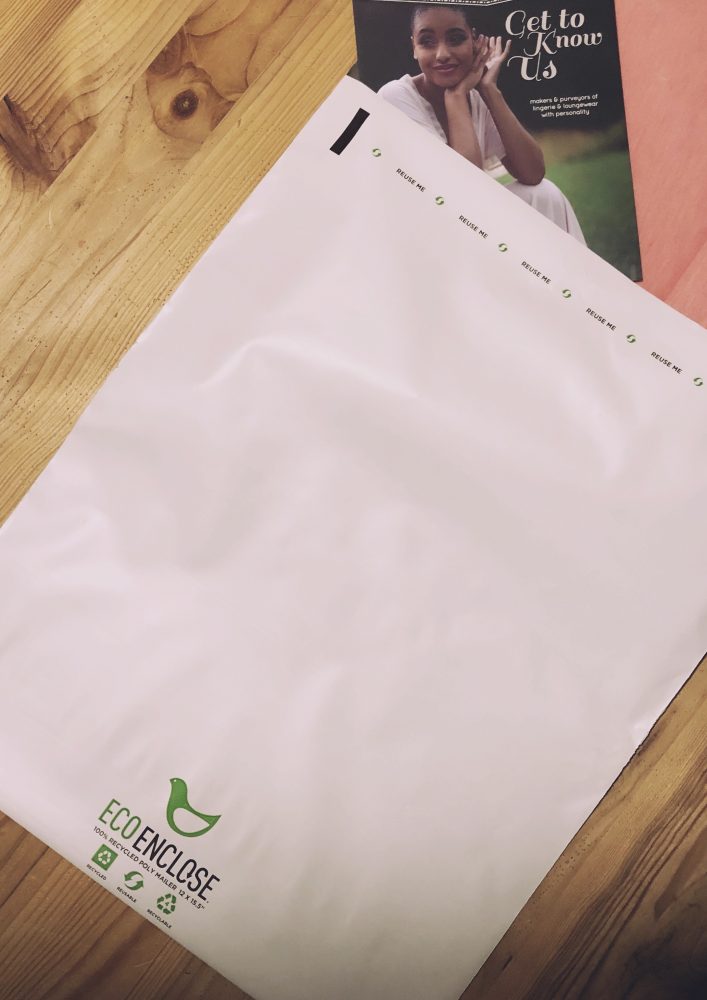 In selecting our packaging we've really hit a challenge in balancing single use plastic in shipping materials – ultimately it reduces the amount of damaged merchandise and carbon use in shipping to ship most of our packages in flat mailers. We opt for 100% recycled and recyclable mailers which allow customers to reuse them if they do need to return or exchange items. Larger orders get shipped in recycled cardboard mailers which can also be reused, recycled, or repurposed.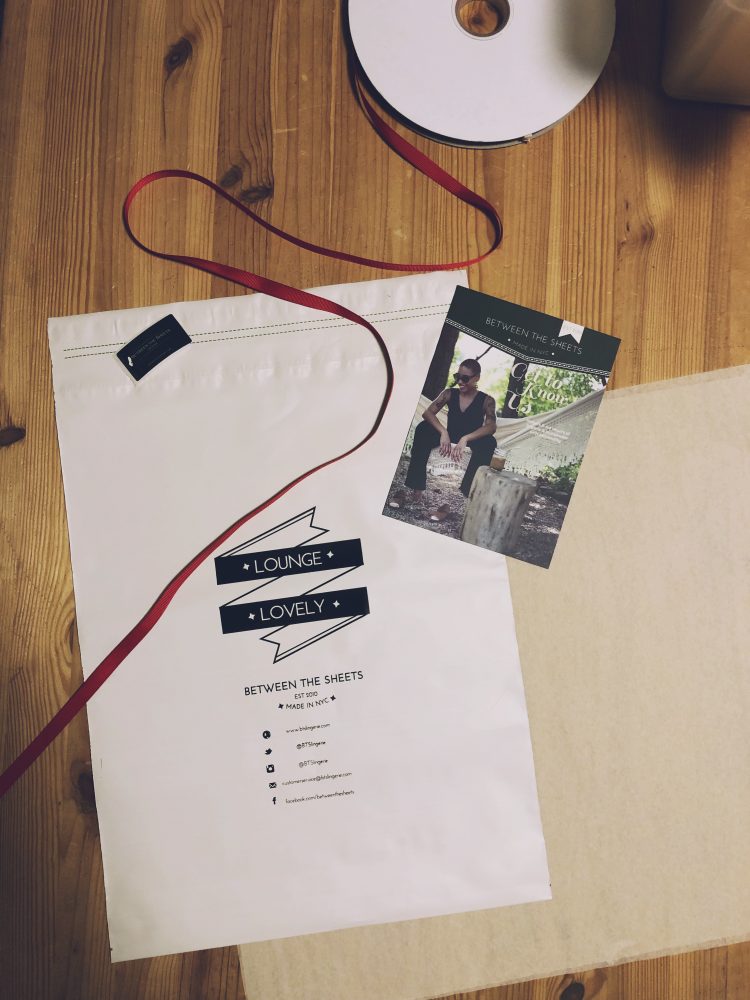 One thing we didn't discuss in length on this instagram post that I'd like to address here, is the reason we still use polybags. Polybags are the plastic bags that many ecommerce brands use to warehouse and ship inventory in, they protect finished clothing from dust, bugs, water (from overhead sprinklers in some warehouses), or even smoke in the event of a fire. As a direct to consumer brand we inspect and pack all items in polybags until shipped to customer – with a retailer there is often another layer of unpacking and repacking that creates another layer of waste.
Still as a conscious brand we are always looking for more earth friendly & sustainable ways of doing business, so a few years ago we looked into compostable corn based polybags. The reason we don't currently use them and most break down over time and in extreme weather conditions, and you can imagine the concern that this could melt or disintegrate leaving a mess in either warehousing or shipping, so ultimately we opted to wait for better options and continue to store items in traditional polybags. We think this small bit of plastic waste is better than potential risk to many pieces of finished clothing that might become waste if damaged in storage or transit.
To see the original post on instagram – click here
We're collecting all of my March Meet the Maker posts here on the blog for ease of reading and all of you who might not be on instagram or facebook. It was a great opportunity to share a bit more about our brand and hope it helps you get to know me and BTS a little better!