BTS lingerie Photoshoot – FW13 collection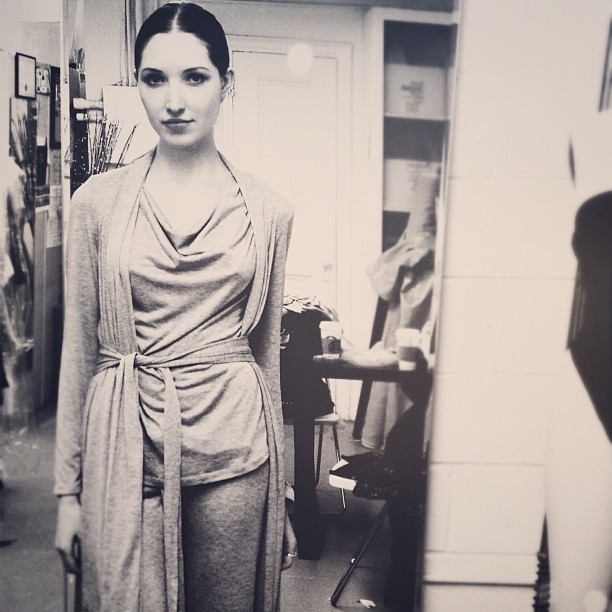 I don't usually take polaroids during fittings, but our FW13 model Tatjana was looking so lovely I had to snap this.
We shot in January 2013 (almost 9 months before this collections hits stores in late august/sept 2013). We've done lots of studio shoots and some outdoor shoots, but this was our first time shooting in a home, and there were certainly perks to that like waking up only an hour before the shoot!
We went all out bringing lots of flowers and props like tea lights, cozy throws, and books. We were also thrilled that the cottage we shot in (a high demand summer spot in Mattituck) had the most gorgeous decor and outdoor scenery to lend as well! Read on to get a behind the scenes look at the shoot and a preview of our Fall/Holiday collection.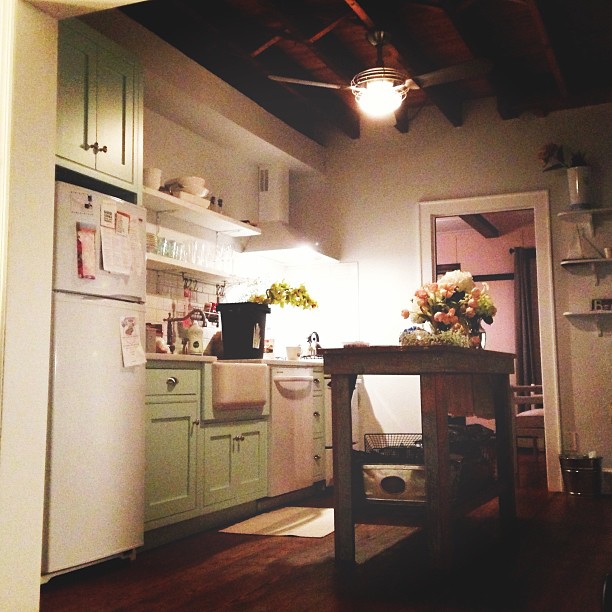 Is it wrong to be in love with a kitchen? When we arrived and I saw those mint green cabinets, open shelving, and that incredibly gorgeous weathered island – it was love at first sight. We arrived early the night before to prep flower arrangements and  get a head start on all the little details of the shoot, plus it meant we could wake up a little later than if we were driving out the morning of!
Lots of flowers, from hydrangeas and baby's breathe to pale pink mini roses. Oh and we got crafty making a lovely baby's breathe hair wreath.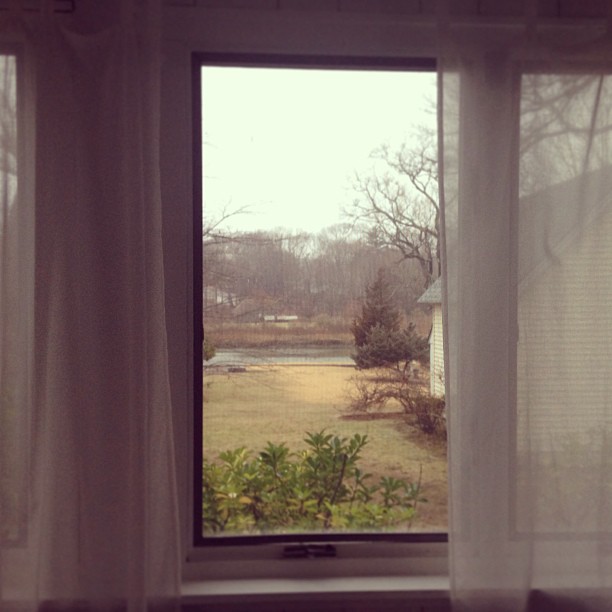 We woke up to this scenic view, such a welcome and lovely sight after driving out in the dark/rain the night before.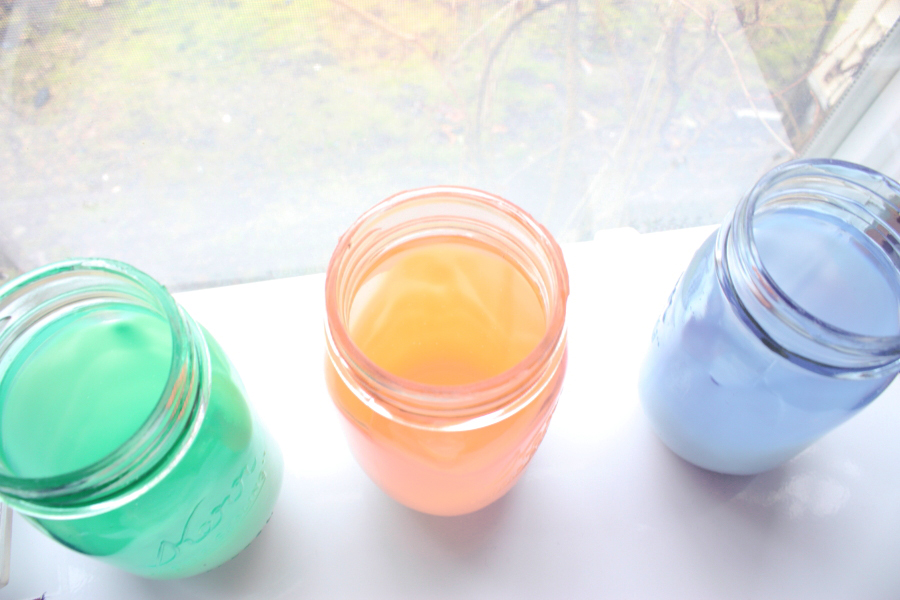 Late night crafting the day before the shot – we were hoping these modge podge colored mason jars would be done in time to hold tea lights for the shoot but the chilly weather and some over zealous modge podge pouring foiled our plans! The finished look the day after the shoot below
Early morning call times can be such a pain, so it was nice to sleep over the night before and wake up to a leisurely breakfast and coffee followed by hair and makeup.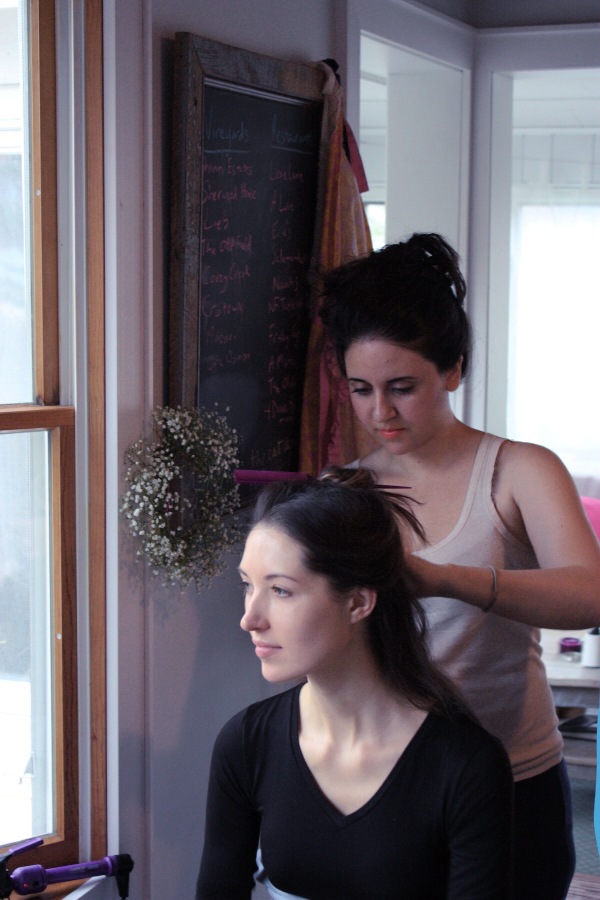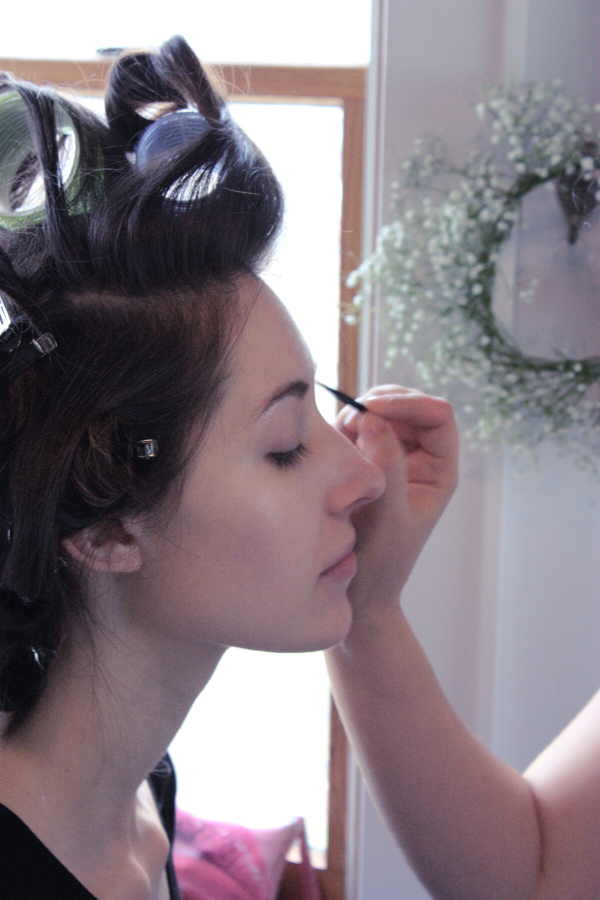 Naturally stunning, I just accentuated Tatjana's gorgeous features with minimal makeup – focusing on her ivory skin and eyes (which I believe were hazel but shifted color in different light). Mauve and purpley hued eye makeup brought this out nicely.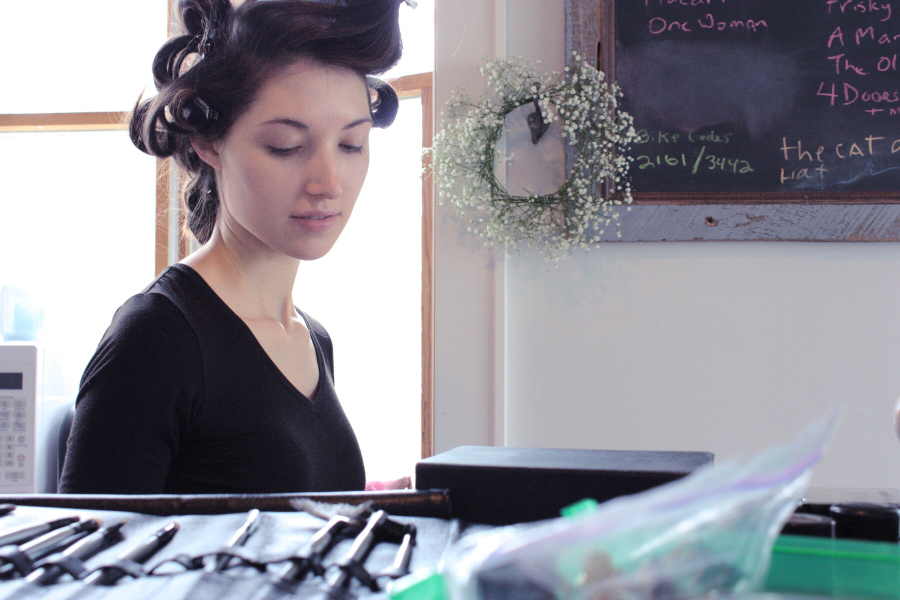 My go to look is soft pin curls, it looks different on everyone depending on their natural hair texture – sometimes coming out in soft loose waves, others in tighter spirals. With Tatjana's long Rapunzelesque locks it gave her normally straight hair a slightly tousled bedhead.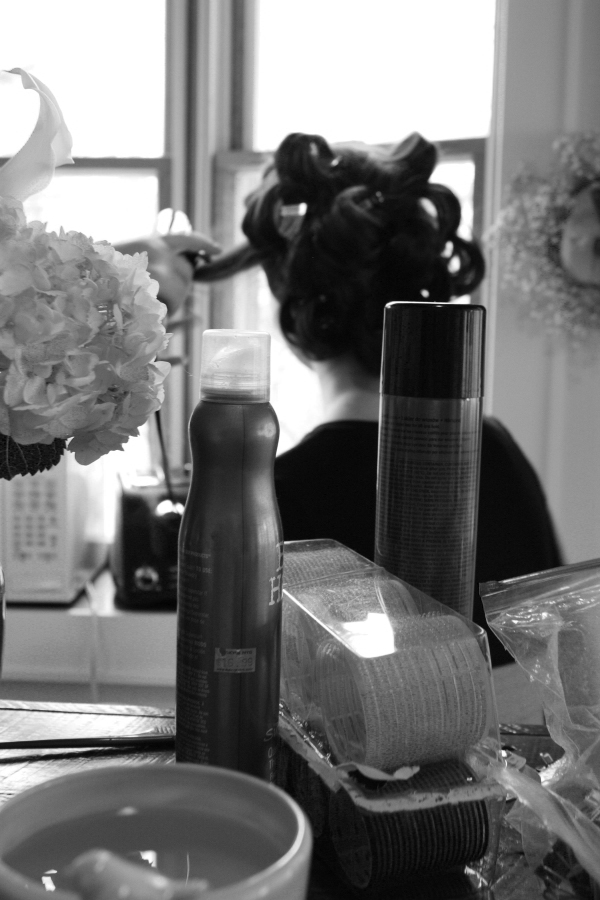 Big rollers and BIGGER cup of coffee to get through the wintery morning.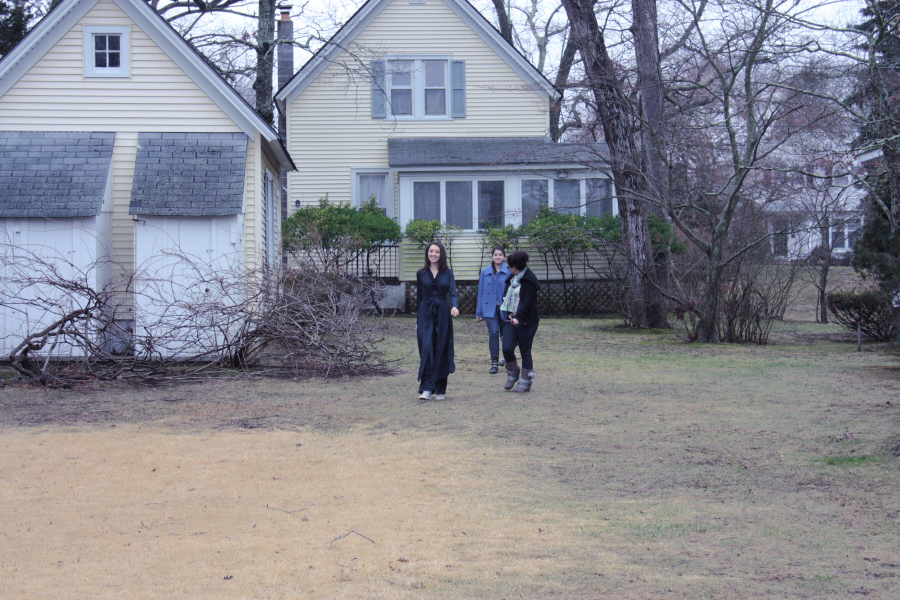 We got lucky that the day was unusually warm for early January in New York and shot some looks outside with the gorgeous exterior and landscape.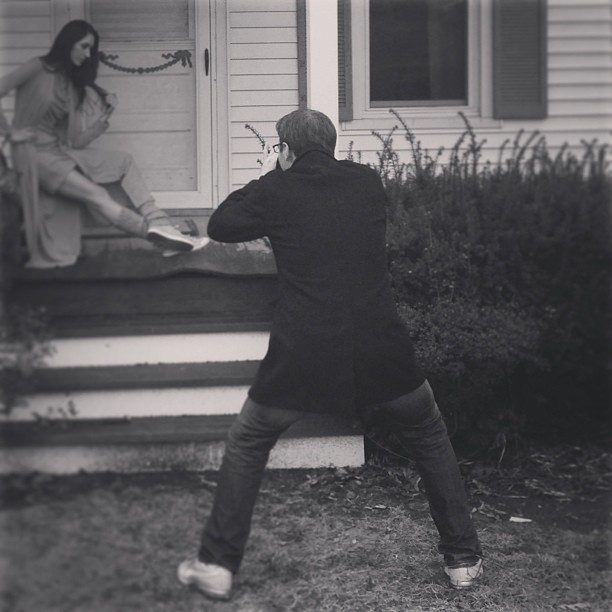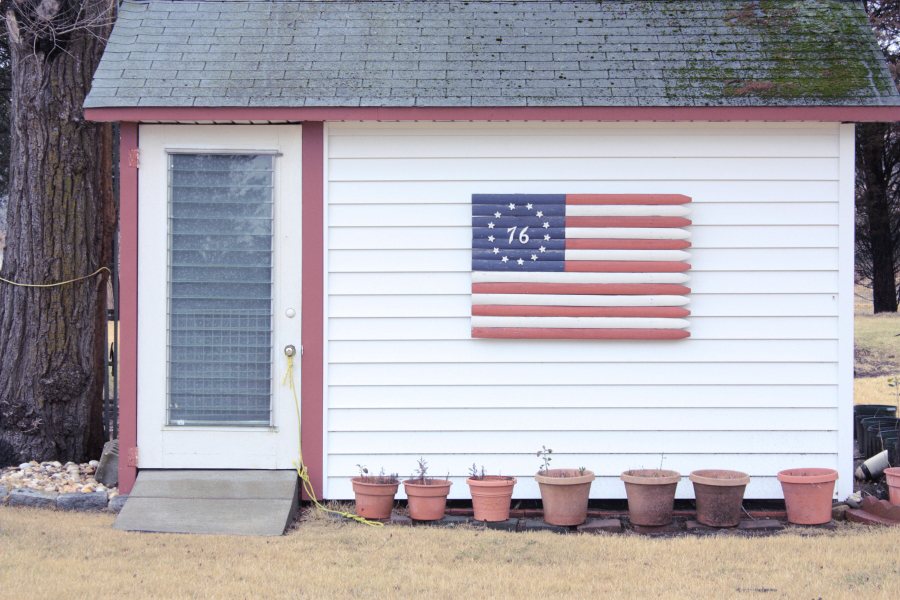 I really wish we had shot something in front of this neighboring yard's shed.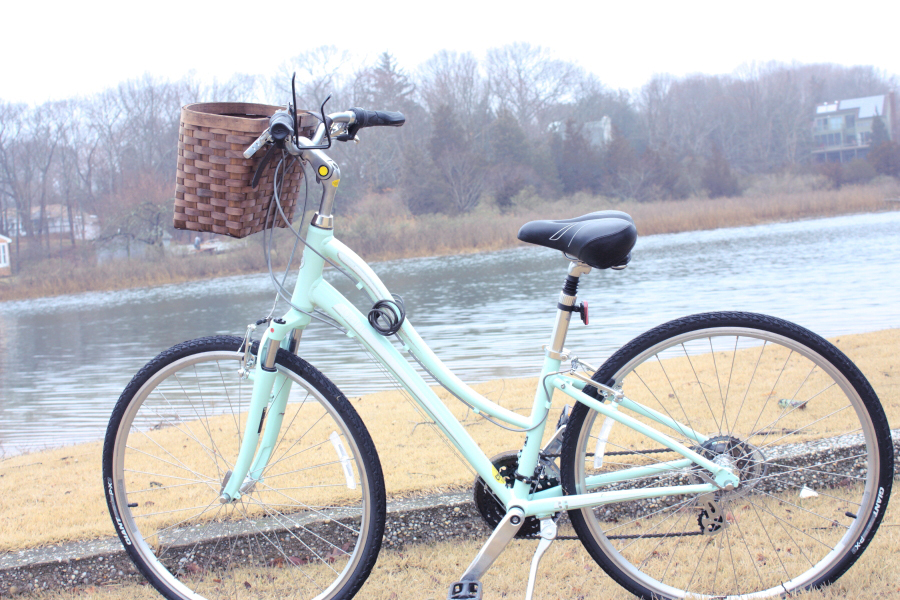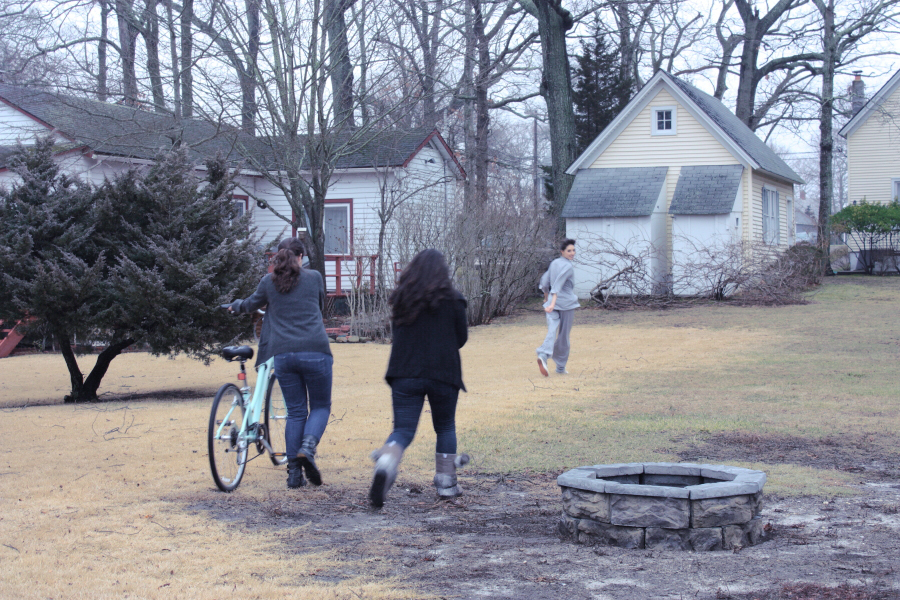 We kept our time outside short, sprinting back in to warm up and shoot a couple of shots indoors.
left: Our baby's breathe hair wreath in action. right: The glasses have kind of become a BTS lingerie photoshoot signature.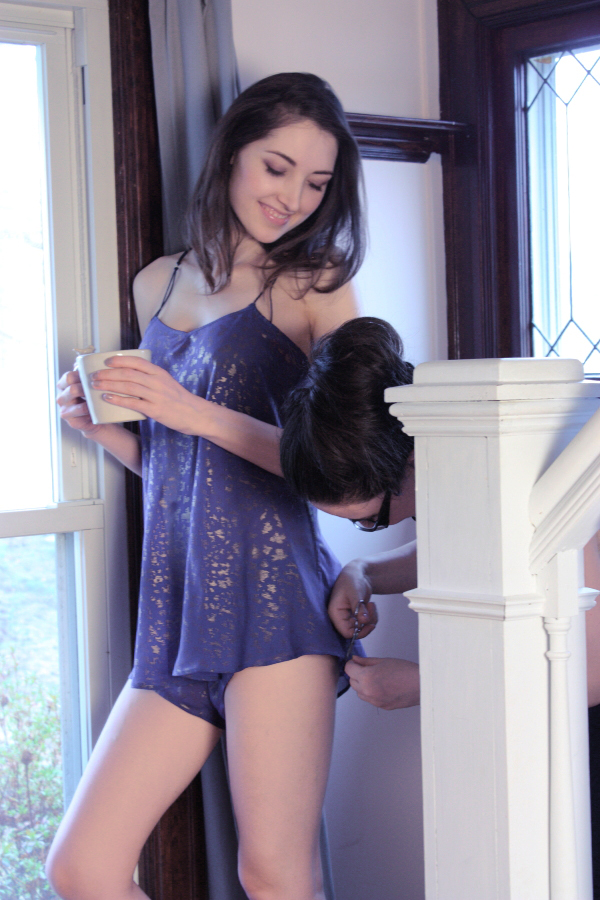 Sometimes a thread gets missed in sample making. Above is the cobalt Leopard Play (a cheeky hint at the gold leopard print) babydoll and tap pant (wait until you see the open back not shown here).
Because that Leopard Play set was so popular with our boutiques we added a robe as well, shown in cobalt and black above.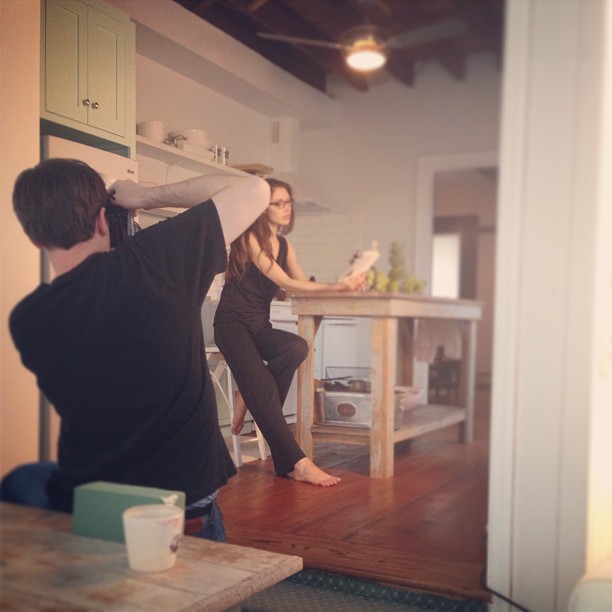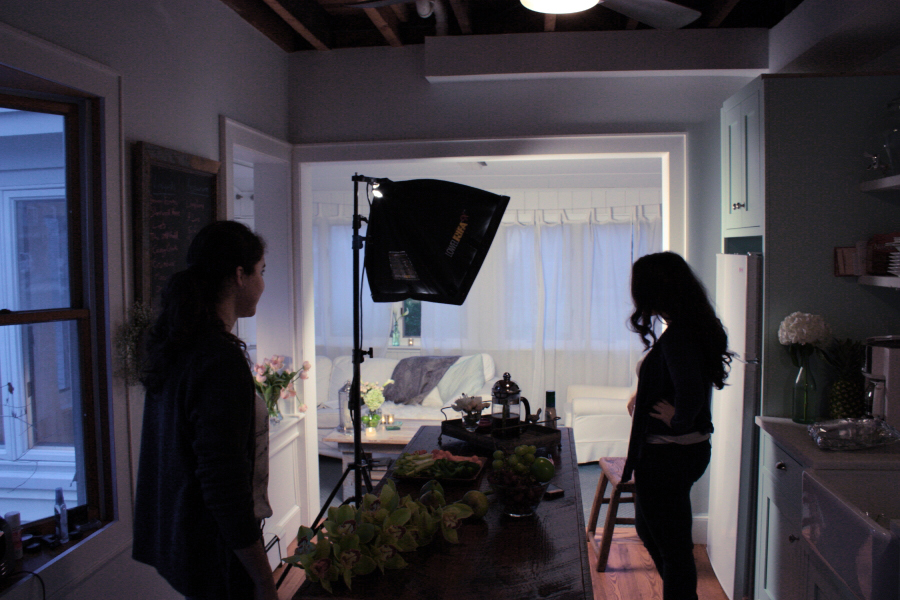 It's not always possible to get enough daylight indoors so we added a bit of lighting to the indoors looks. This shot at the end of the day and you can see the long winter night settling in late afternoon.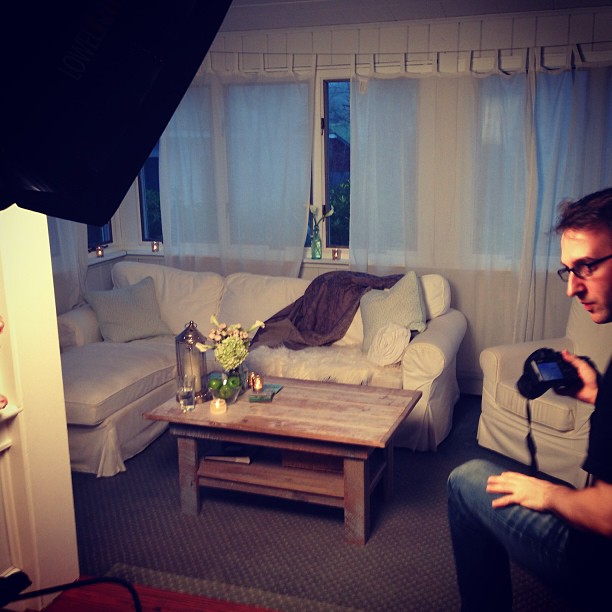 And nothing sets the mood like candlelight…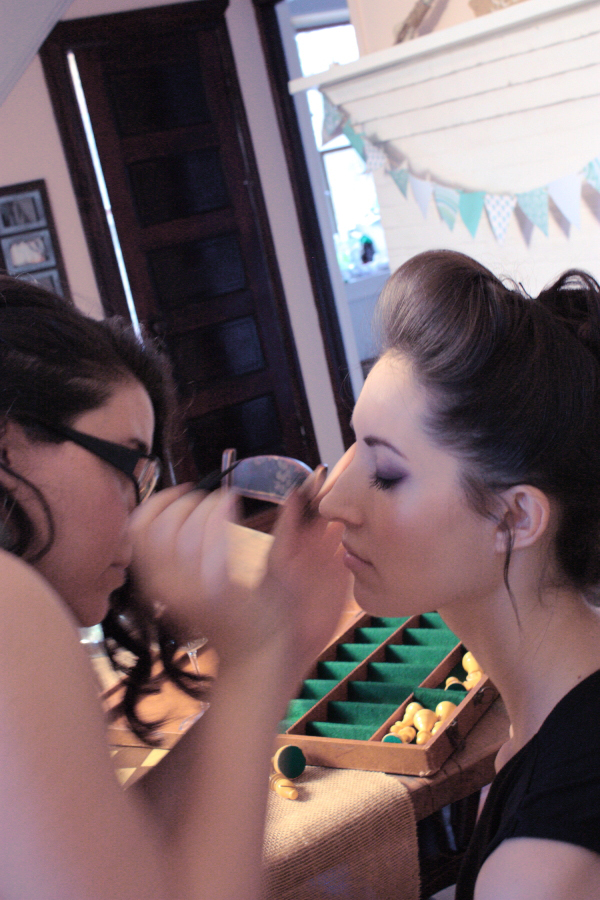 Second makeup/hair look of the day I joking called Bond girl, because those smokey eyes and updo remind me of the casino scenes with lovely ladies playing cards. We had her play chess instead… stay tuned for the full lookbook where you'll see we recolored those red chess pieces 😉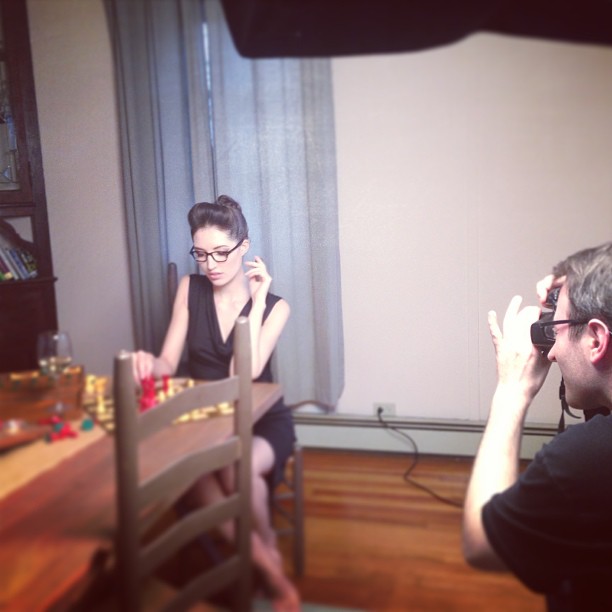 Checkmate – your move!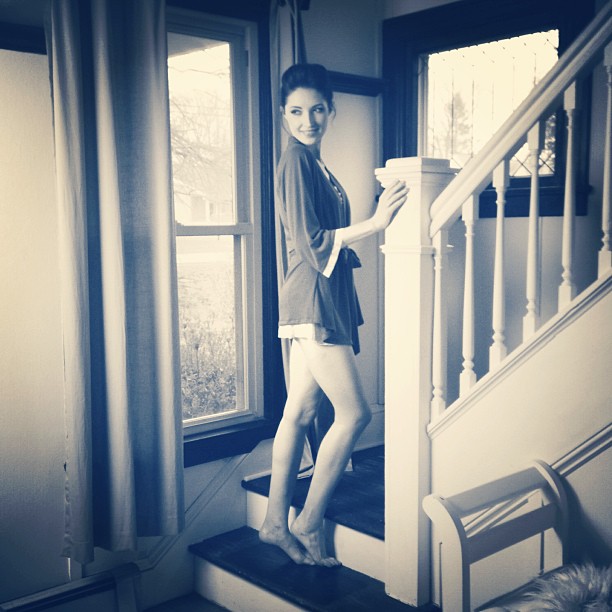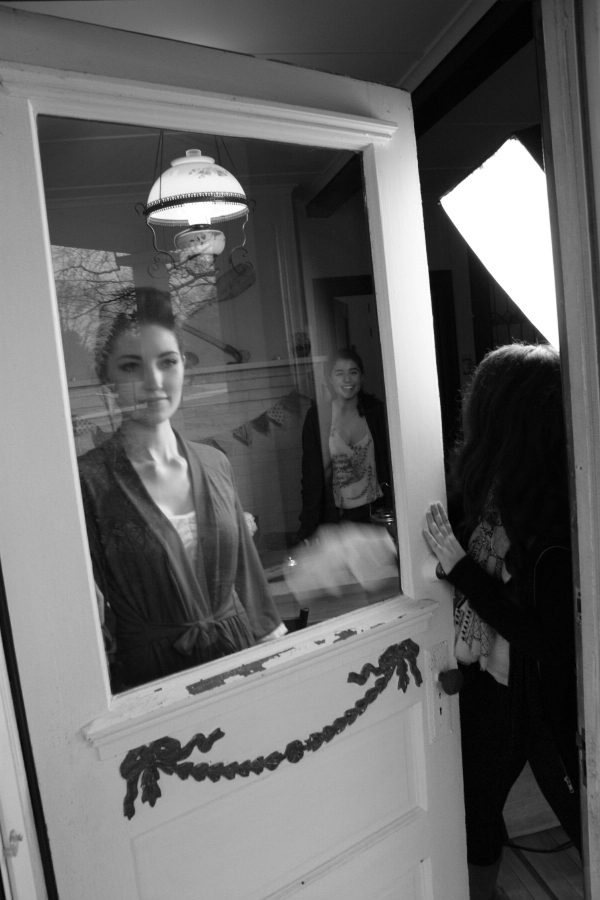 Josh caught this shot of Olivia (aka best intern ever) and I setting up this window scene. We tried the door but the angles made too many reflections.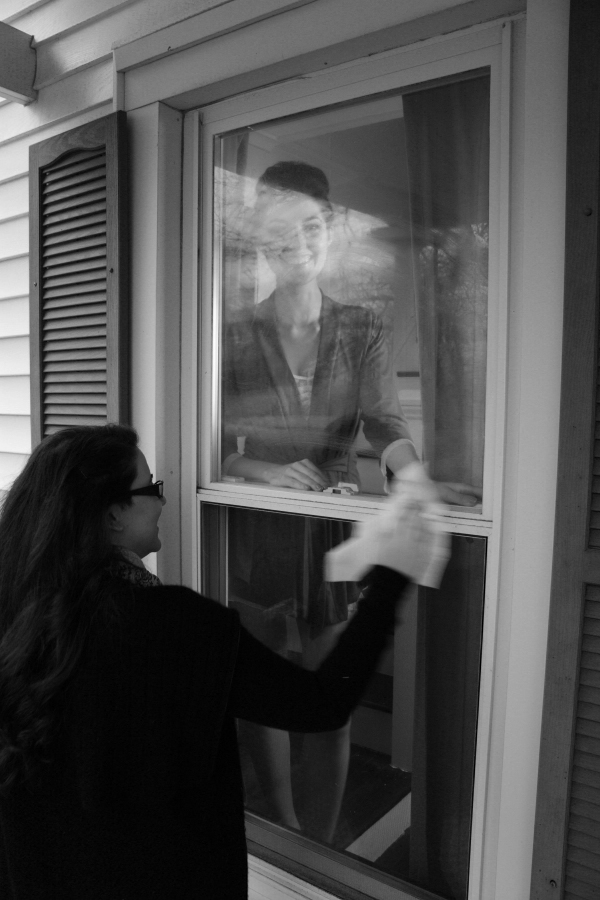 The neighboring window proved just right, but it need a bit of cleaning.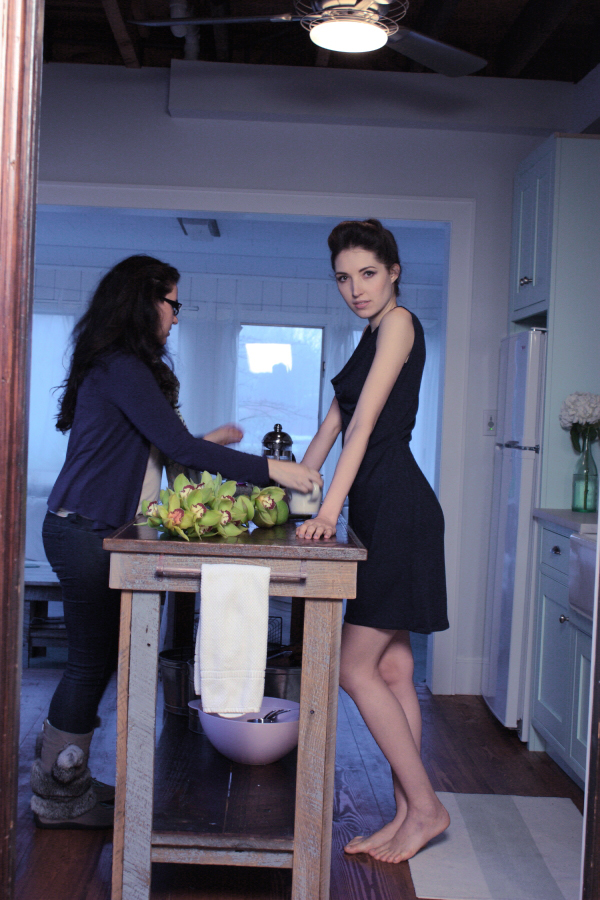 Setting up the island with amazing chartreuse cymbidium orchids and of course coffee!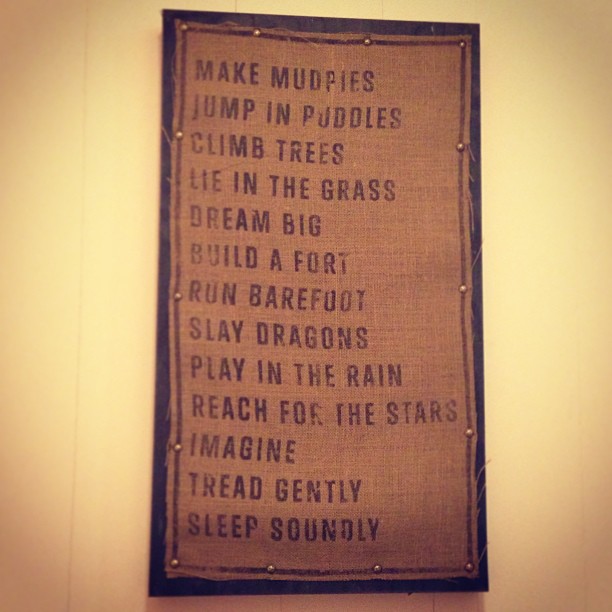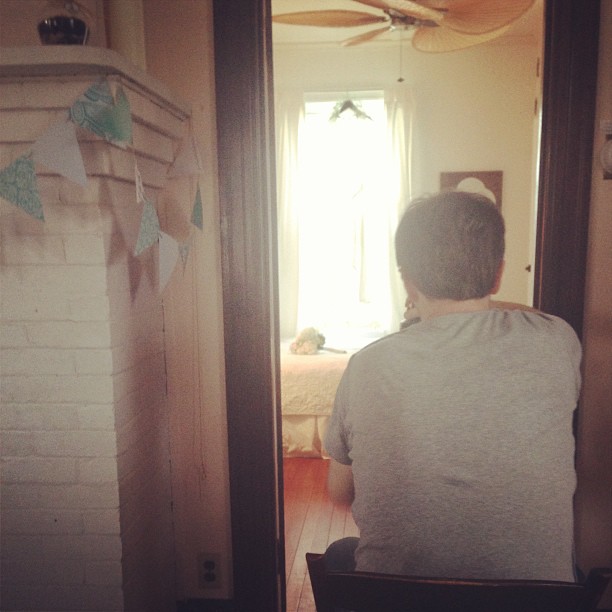 We stayed over post shoot as well and shot some wonderful still lifes in the beautiful winter light the following morning.
left: Designer Layla, right: photographer Josh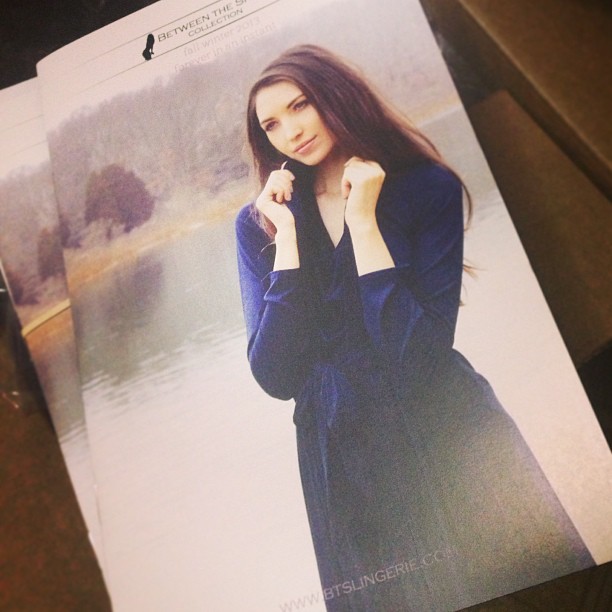 We'll start shipping new fall styles in late august through holiday, and next up we'll share final images from this lovely North Fork photoshoot.
Credits:
model: Tatjana Sinkevica
photographer: Josh Verleun
shop Matchplay: here