Casey Leigh – Lingerie Tattoos Cats
Match Made in Heaven
You know that feeling where you pick up on someone's energy, well cats are really really eerily good at that, and me and Casey discussed this super power as my kitties milled about waiting for this shoot. I think that magnetism came through in all the photos, like she couldn't be happier to be in their company so they just couldn't get enough of her. Sometimes its not even that cats sense that you're a "cat person" or a "dog person" but more of an energy that you bring into the room. So as we chatted and got to know each other over hair and makeup I have a feeling the kitties were listening and became curious who this other furless person was getting to know their furless person (that's how I think cat's think about us, because to them furless is weird right?!)
After the shoot I fell in love all over again with how the black and white lingerie tattoos all blend together to let her smile and ink stand out. The addition of kitties is really just fuzzy icing on the cake. So without further ado I'm really excited to share these images of Casey: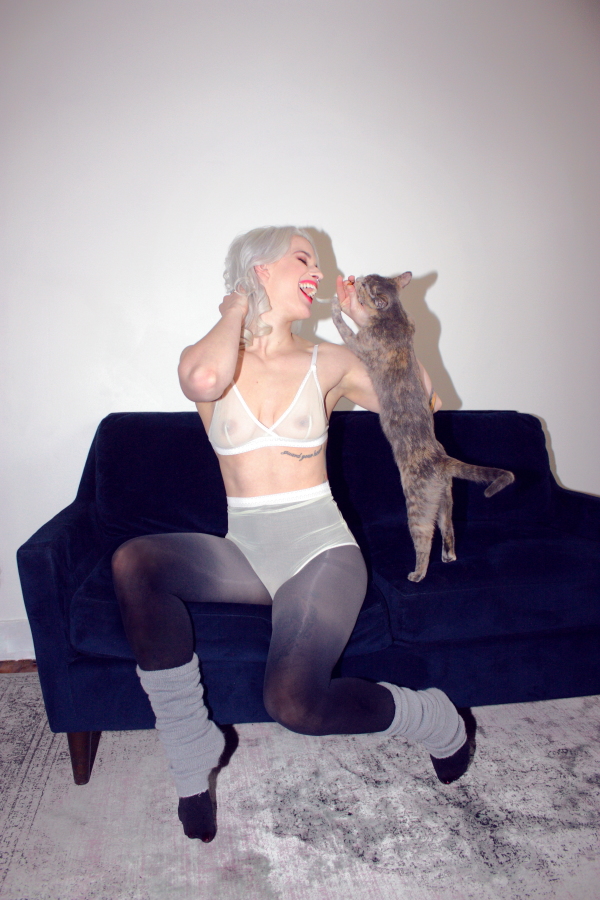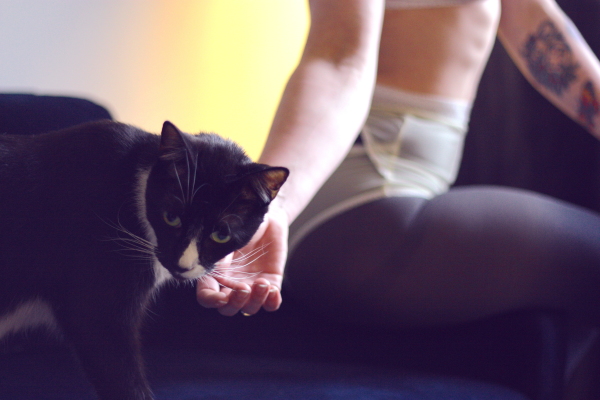 wearing: airplay bralette x hiwaist, grey ombre tights, legwarmers
have you always been a cat person? are you a cat & dog person?
I am definitely an ANIMAL person in general! I love cats and dogs. I plan on rescuing both cats & dogs in the near future and having a sweet fur-baby family!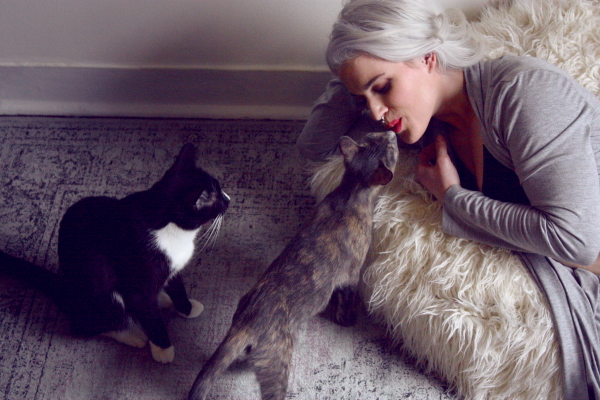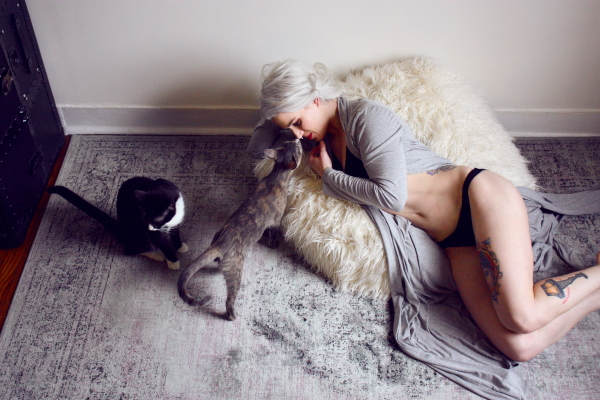 wearing: basic play bralette x bikini, grey matchplay robe
favorite cat coloring? 
My favorite cat coloring/patterns have always been calico & "tuxedo". I love the diversity a calico cat portrays with combined coloring, and each calico cat's pattern is unique. The classiness of a tuxedo colored cat with their white gloves is irresistible!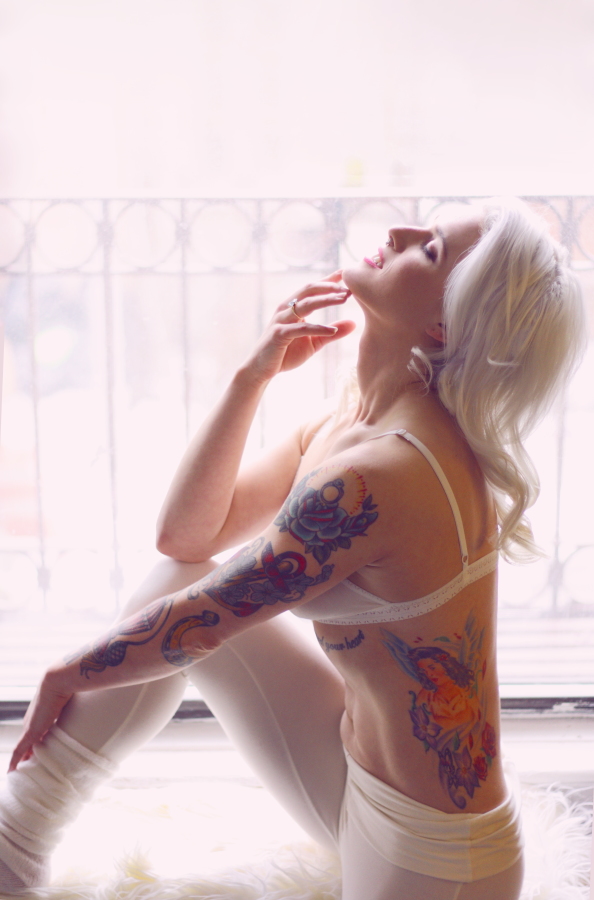 most cats live a pretty leisurely lifestyle you could say, what part of kitty living do you wish you could have as a human?
If I could have the lifestyle of a cat, I would definitely say I would wish to be able to bask in the warm sunlight in front of a window all day.