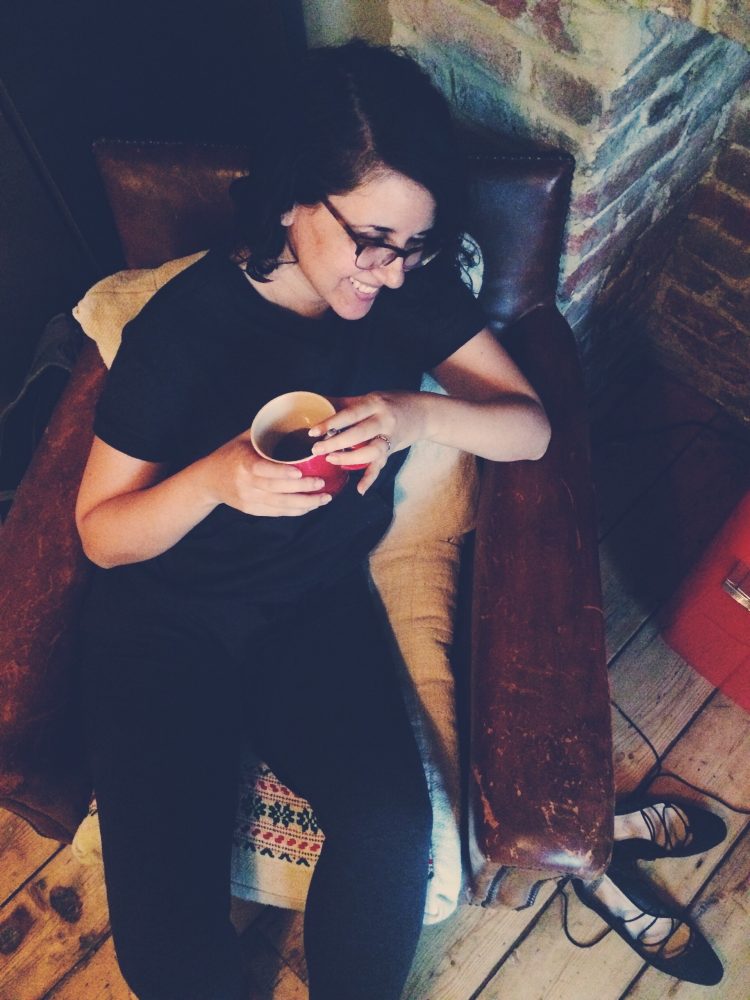 We're collecting all of my March Meet the Maker posts here on the blog for ease of reading and all of you who might not be on instagram or facebook. It was a great opportunity to share a bit more about our brand and hope it helps you get to know me and BTS a little better!
In the intimate apparel industry there are a number of large companies (like the one I previously worked for) that specialize in producing intimates collections for designer brand names that they license, mostly by contracting with overseas factories. These factories are responsible for sourcing materials and manufacturing the garments with the risk they would have to eat the cost of any overstock in materials and mistakes in production. Ultimately they made a very small percentage of the wholesale cost of goods, so you can imagine the reality of what that meant for the actual workers that made the goods.

"Fashion" is rooted in capitalism, classism, and has lost its roots in heritage, culture, and craft. It is an art to create a piece of clothing from disparate bolts of fabric and make it look like it has not been touched by human hands, but every garment you see has been sewn by hand. There is no machine that can knit/cut materials as fluid as fabric without an operator behind it..

My decision, to quit my job and look to produce a collection here in USA, was driven by my personal discomfort with the way that the garments I worked on were produced. As a designer I am driven to create, but that creation is not just in the design of the garment & selection of fabrics but the ethos behind it.

Even after I started my own company it took a few years of designing collections on a seasonal calendar & selling wholesale before I decided to opt out of the traditional model in favor of slow sustainable growth for myself and my company. I exited my wholesale business to focus on selling directly to my customers & became a certified Bcorp. In reinventing my business my long term goal is to change how we consume, our relation to consumption, to creation, and ultimately how that relates to ourselves. I truly hope we are on the brink of a shift in consumption.
Have any questions for me? Leave a question on this post or any of our March Meet the Maker posts!