Lil Neko Cats x Lingerie
When a girl's instagram handle is @Crazycatlady420 there is no doubt she is a cat lover, and all cat lovers have a good rescue story. You'll have to read on for Neko's story of what happened after she took in a malnourished little kitten she encountered on a walk home, and her thoughts on the best and worst parts of being a kitty, because you know we've all thought about what it would be like to not have thumbs amiright?!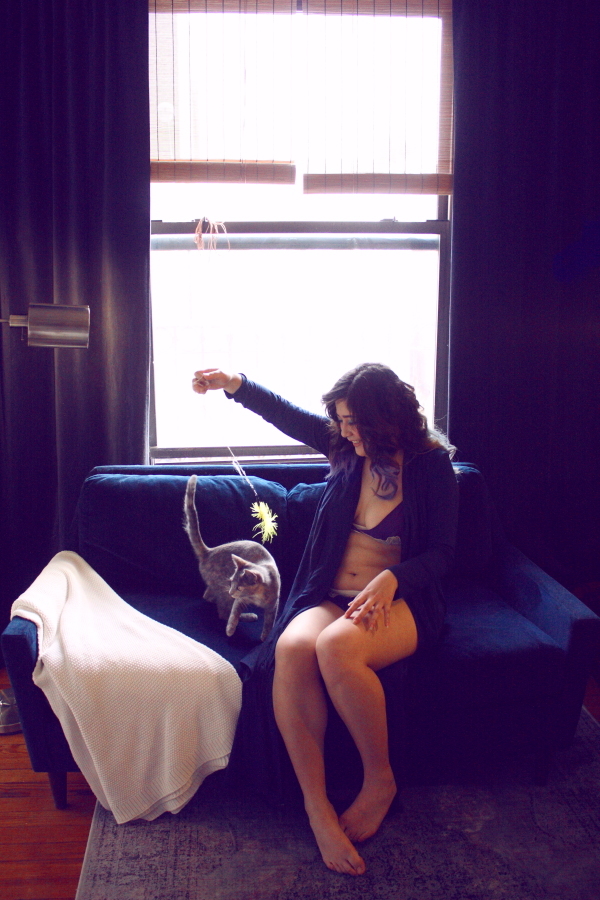 favorite feline characteristic you would take on if you could?
Jumping and climbing things, reaching new horizons…knowing no boundaries! But equipped with the ability to get back down once I've had my share. Once I found my kitty Oreo standing on top of the damn door as if he were a panther, which he likes to prove alot apparently. His stance read "I came, I saw, I conquered" but his meow said "mom how the heck do I get down?".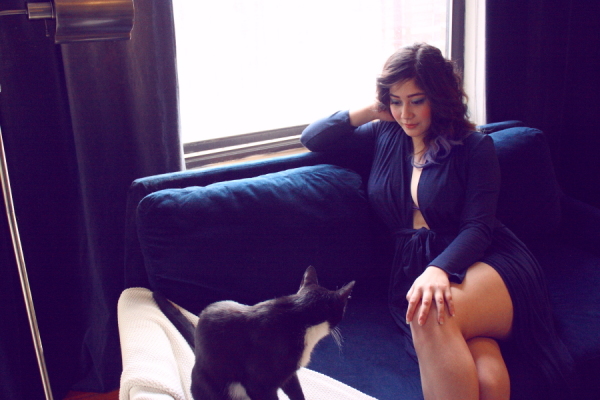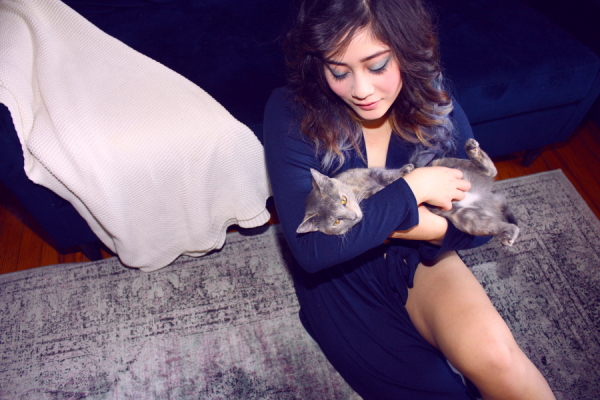 want to share a rescue, adopted, found kitty story? 
I was in Spanish Harlem about two years ago when I heard a nearby meow, and of course I tried to follow after it. A few steps away, was a couple with a box that immediately recognized my curiosity and waved it in my face, asking if I wanted a cat their daughter could no longer care for. I politely turned it down since I already had one older cat, Sushi, and wasn't sure how he would get along with another. Without hesitation, they told me they were going to specifically take her to a kill shelter and my heart dropped. How could someone do such a thing and on top of that, blatantly say it with no guilt? I know no cat should be in these peoples' hands whether they meant it or not, I walked away with the cat.
Upon bringing her home, I realized how malnourished she was and could see her rib-cage. I spent the next month nursing her back to health with my mom and we named her Miso. After she gained reasonable weight, we saw her stomach was hanging unusually low and realized she was pregnant the whole time.
On my birthday, she gave birth to four healthy kittens all with different colors and markings. I didn't expect to have six cats, but the best things in life are unexpected. It was fate that I rescued their mother that day and I'd hate to imagine if that never happened. Sushi took awhile to get used to the mother and even got a little weirded out by the babies but now they're like a family. The kittens took quite a liking to him growing up, always licking him and rubbing against him! I personally think he likes being a father figure.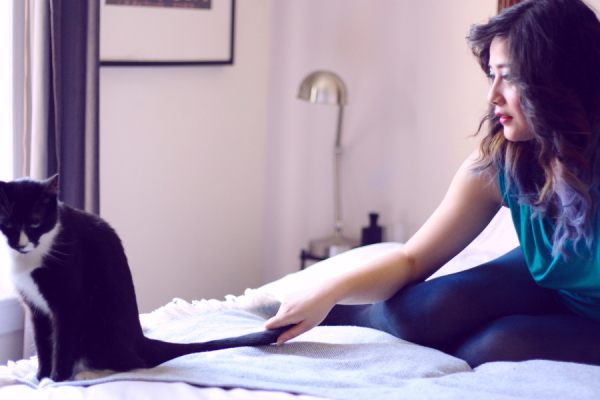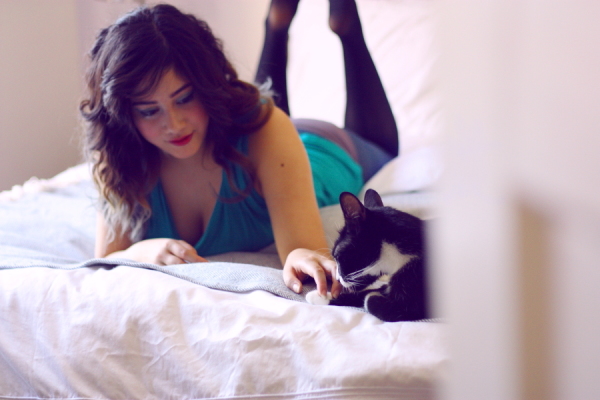 wearing: Matchplay Marine tank, Ombre tights, Basic play bikini
have you always been a cat person? are you a cat & dog person?
I always wanted to be a cat when I was a kid and then realistically shifted more into a cat lady in high-school. I've never met a cat I didn't get along with, but I can't say the same for dogs.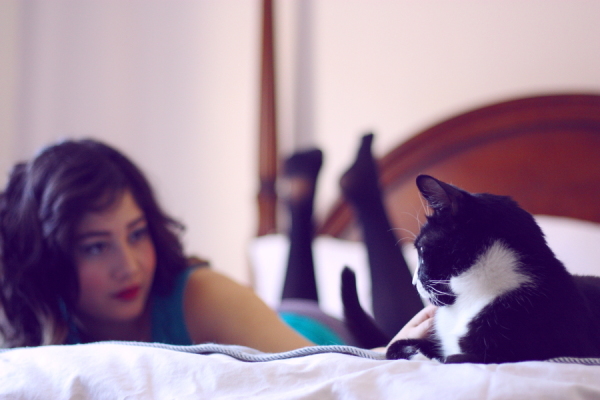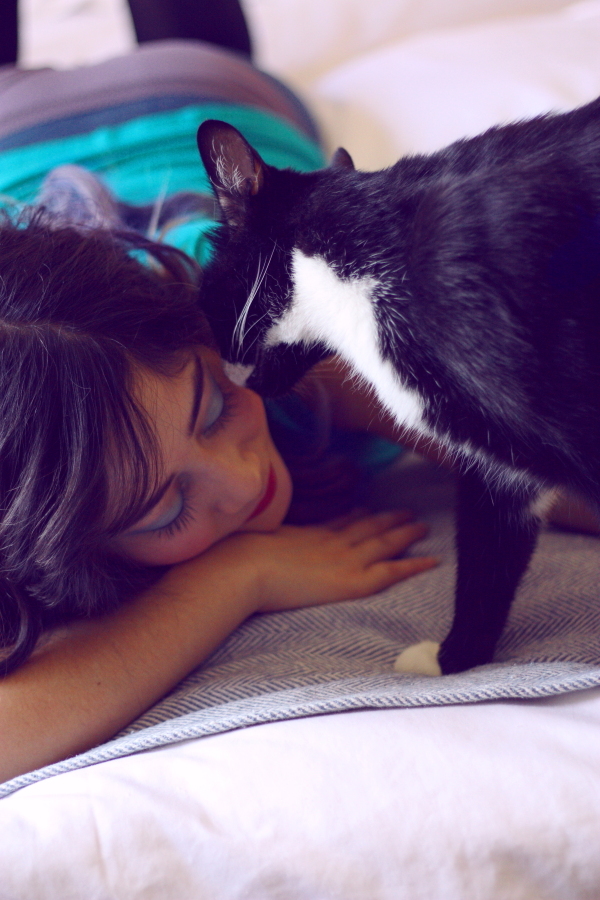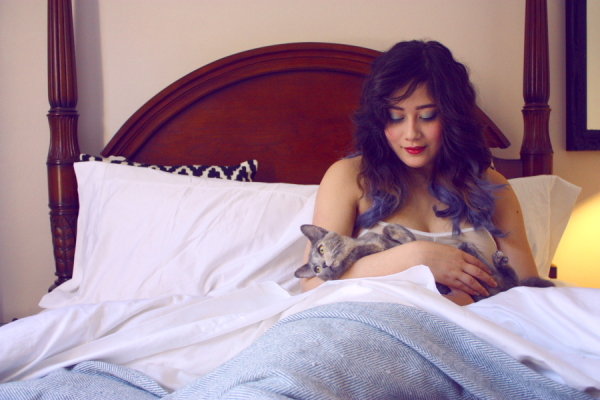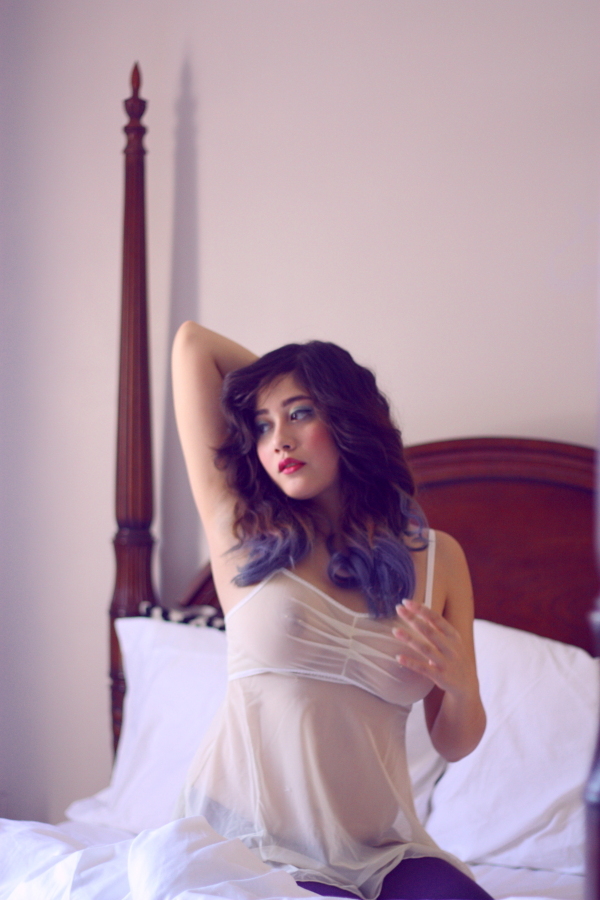 wearing: Airplay Vanilla babydoll & ombre tights