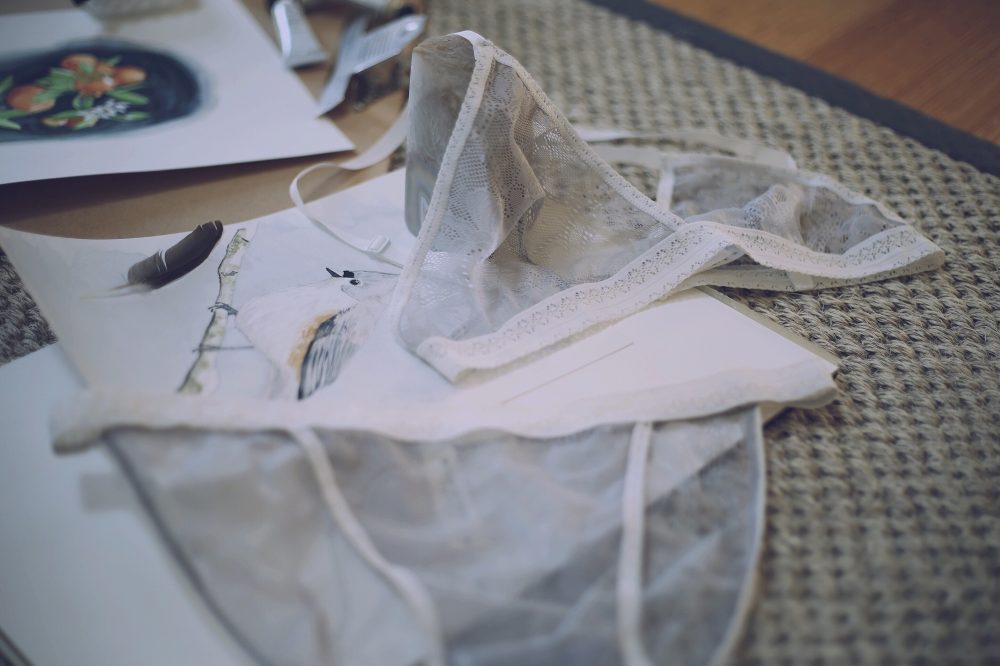 Turning something you love into your career or business means becoming intimately aware of its dark sides. I think what people assume about me when I say I have my own line vs who I actually am rarely matches up. Maybe they think fashion is 24/7 meeting models, editors, and playing with fabric – but inevitably when I talk about the deeper reasons I started my own line – alluding to racism, nepotism, and sexism in the workplace or environmental and ethical questions I had that made me leave, well I am often left feeling isolated and like a real downer. I will admit when I was in wholesale the pressure got to me, I didn't feel human and felt the need to "appear glamorous", it was emotionally isolating. So I drifted away from friends who saw press articles as hallmarks of success and deftly avoided conversations about debt or mental health.

I am self financed which means I had a small savings, a loan from family to secure a bank loan (both since paid back) and an amount of credit card debt my husband and I are almost done paying off now after many years of wondering how we'd make it.

Everybody wants to be there for the champagne but no one really wants to know how you're paying for it.

Part of me is scared to say that… but part of me is relieved to get it off my chest & let every aspiring designer know the potential personal toll doing this might take on you.

If you're lucky to have credit and you choose to use it you might struggle. If you're lucky enough to get backers you might have a very limited time to succeed & make their money back (few do) before they close your doors. If you're lucky & get into a major store they might not pay after 90 day (typical terms are you ship before getting paid) who will pay your bills? I'm lucky to be where I am today, embracing the slow track, struggling to find my self worth outside my ability to produce.
To see the original post the less glam side on instagram – click here
We're collecting all of my March Meet the Maker posts here on the blog for ease of reading and all of you who might not be on instagram or facebook. It was a great opportunity to share a bit more about our brand and hope it helps you get to know me and BTS a little better!