For many stories about dressing for Valentine's Day become more about putting on a character than honing down to your true self. Enter Petra of Guilty Pleasures, a savvy lingerista who helps us reflect on what it means to dress for your personality this holiday. Here at BTS we have always believed that dressing for yourself makes a woman shine brightest, and whether its on a special occasion like Valentine's or anyday that advice to stay true to you will resonate with many of our fans. So rather than pushing and pulling yourself into a coquettish number, perhaps the day can end by slipping into something a bit closer to home… like Between the Sheets. Without further ado some reflections on the matter from Petra, who certainly knows a thing or two about Guilty Pleasures like lingerie!
Here is a common element of Valentine's Day: the lingerie blog post or brand campaign that describes in breathless terms precisely what sort of seductress a new intimate ensemble will transform you in to. You know the theme, with a little cash on the counter we can become Angelic in white, Demonic in black or perhaps the hungry prowling Huntress, savage in stripes or jungle spots, oh my. It is a fine and fair theme. Lingerie is, after all, transformative.
Pause with me a moment though before reaching for the plastic or into your special knickers drawer.
Precisely how much of a transformation do you really want to take on for your Valentine's Day Big Night Out? Did your man fall in love with an Angel, a Devil or Huntress? Was he spellbound by a glittering garter belt and shimmering stockings? Did his eyes pop at your double-stuff push up bra? If so, wonderful, fine and fun for all, and please, by all means, doll up and carry on darling.
The truth for most of us though, is that your Valentine's Date is likely already in love with the woman you are.
Today.
Let us put that woman first. Start by finding the Between The Sheets Personality that best suits you. Athlete or Coquette? Girl Next Door or Free Spirit? Sweetheart or Sophisticate? None of us fit perfectly into any one category, but I find this approach allows us to start from a very positive place: from our own self-images. Not from an exaggerated, photo-shopped hyper-sexual prototype. Not from a traffic-stopping billboard or 30 second "what is sexy" spot.
Start with you.
It is a fun exercise, I promise. Here is what I found. I feel as though I am a hybrid of Sophisticate. and Artist. I do have friends who would argue these claims, but they are not buying dinner on the 14th, so let's forget them for the moment.
For a sophisticated dinner date I would favor the sophisticated Airplay bralette and bikini set in a Valentine's Day appropriate shade of wine or raspberry. Soft and romantic, comfy and touchable, light and alluring. Easy on, easy on the eyes, and easy to transition from for the Artistic parts of the evening.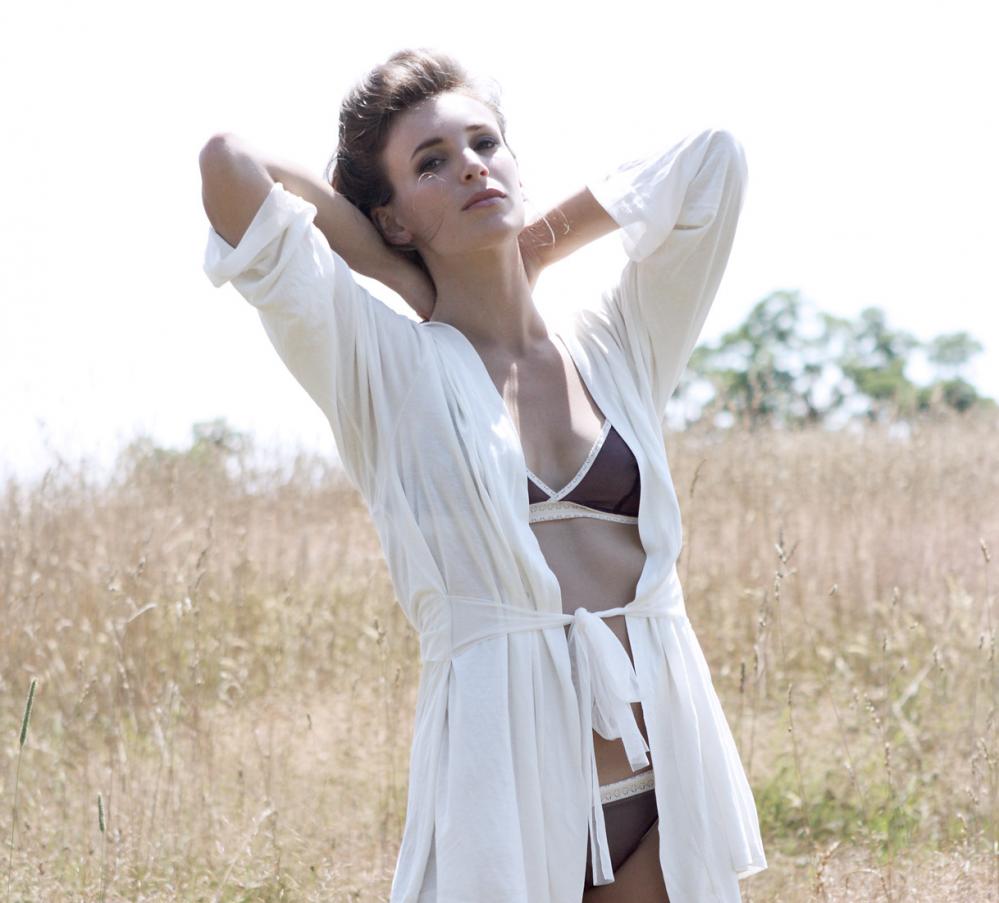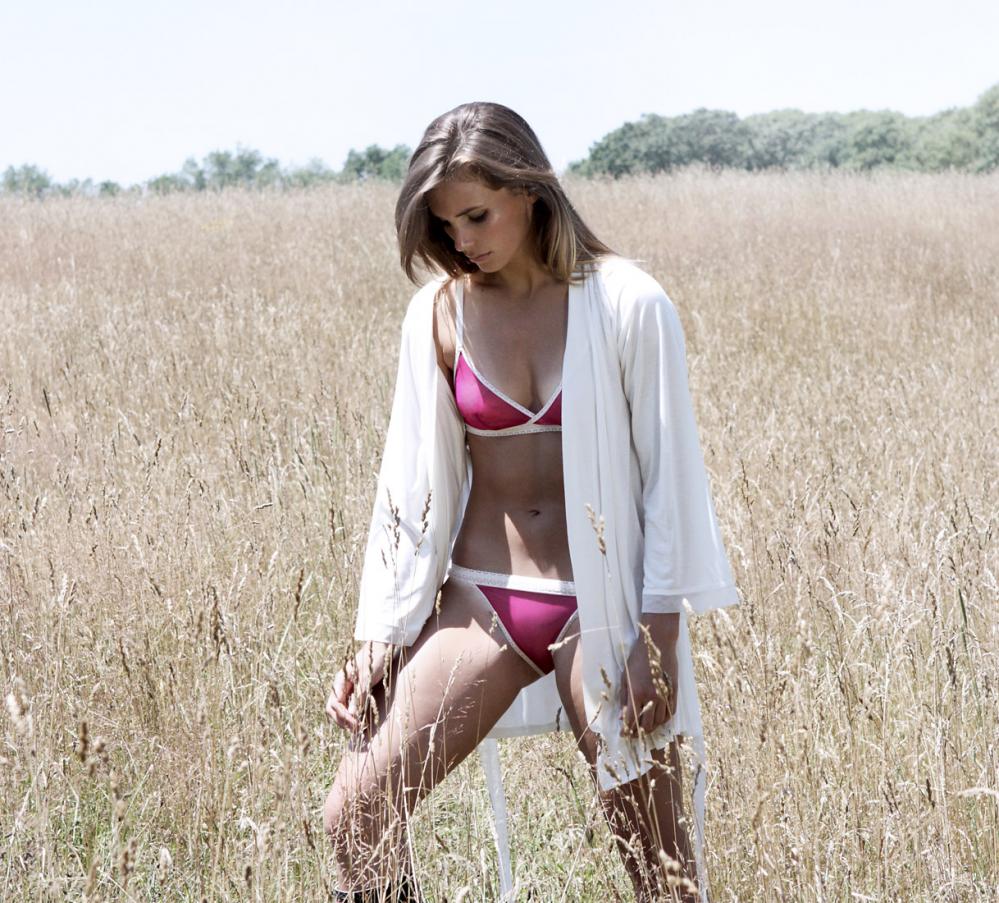 Take a moment at the right moment. Suggest that your date might light a candle or two while you borrow the an old cliché and slip into something more comfortable. Perhaps the Airplay Babydoll strikes the correct artistic pose for the more intimate moments ahead.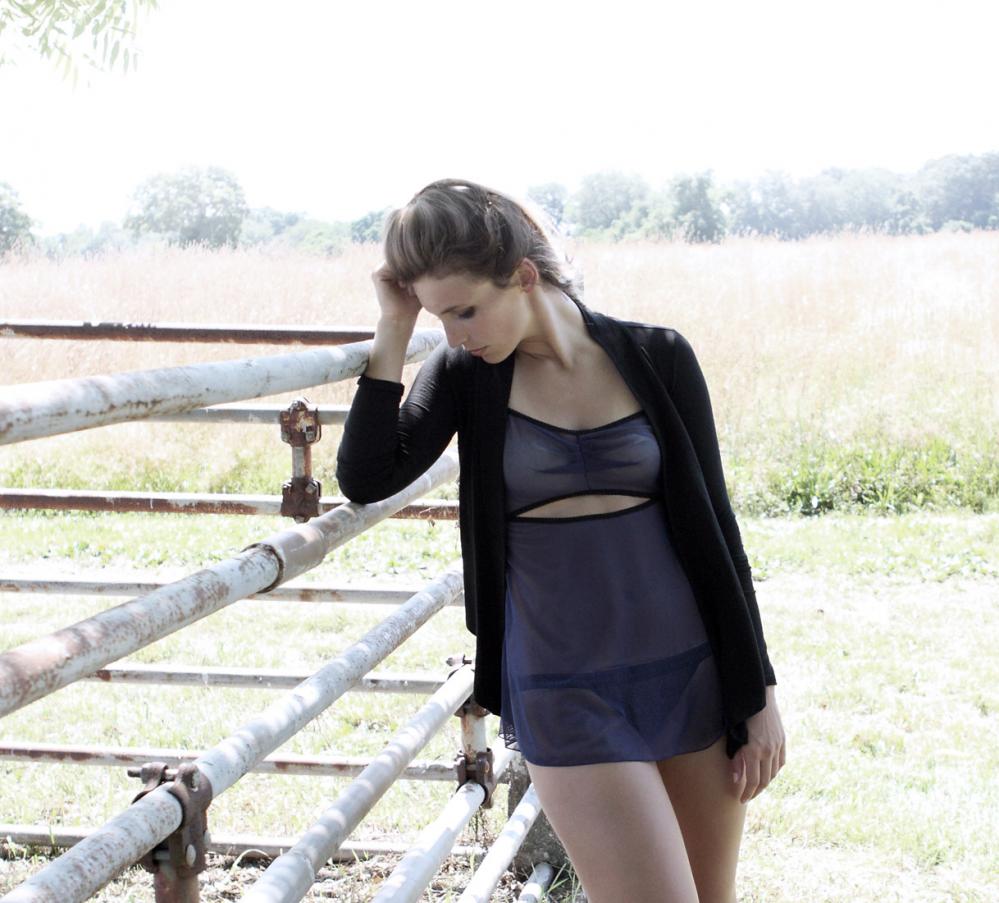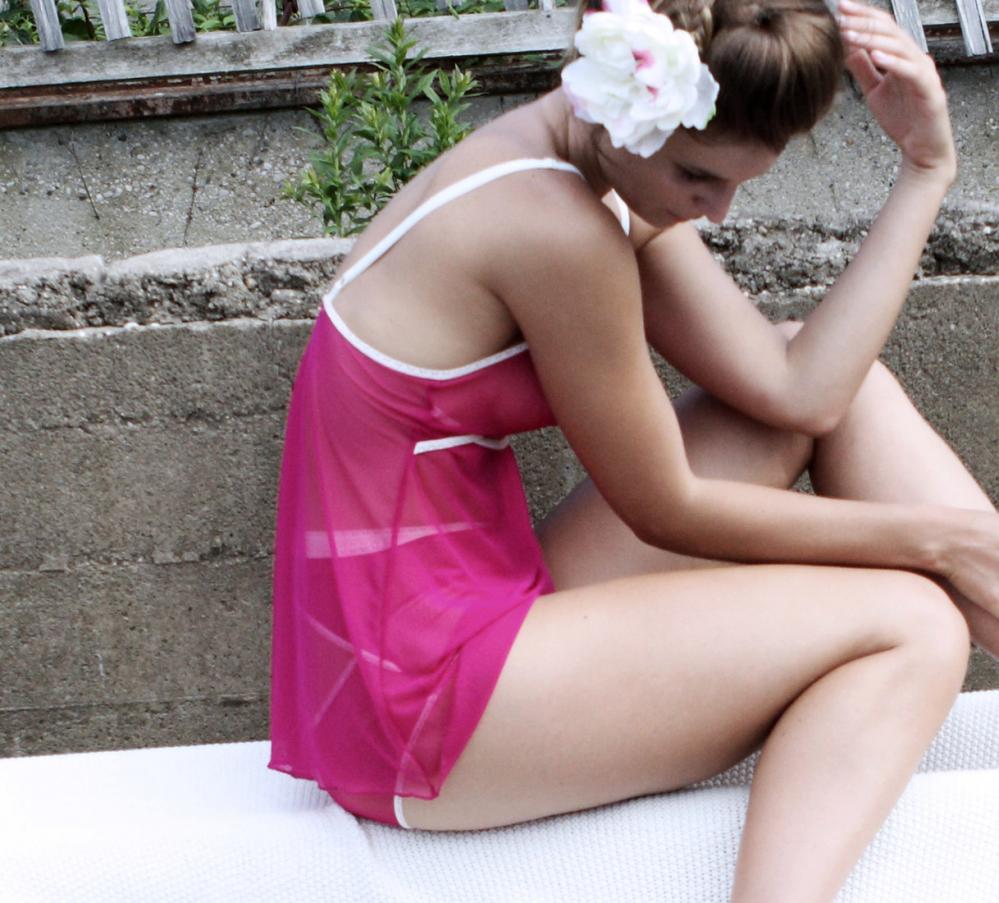 You might feel as though your inner Vixen is welling up within you by then, and if so, this would be a fine moment for a quick change into the gorgeous Deco Lace Chemise in fiery red or refined ivory. The possibilities, while not quite endless are certainly endearing.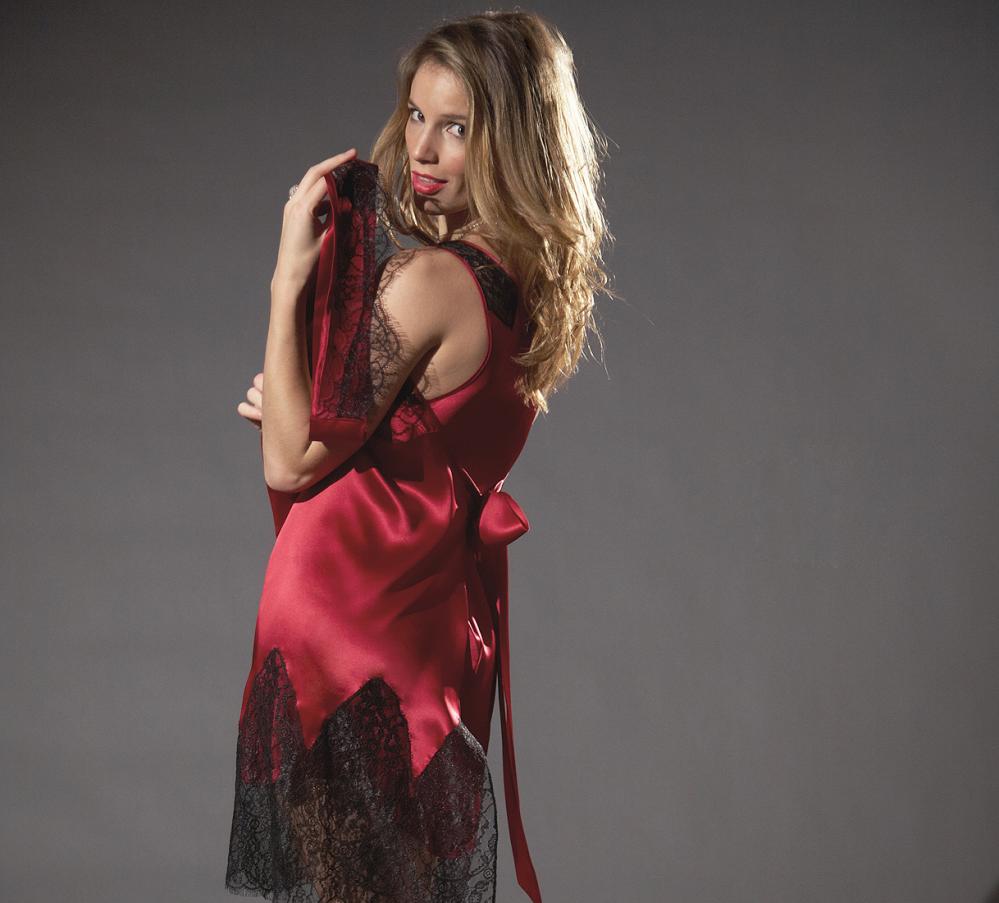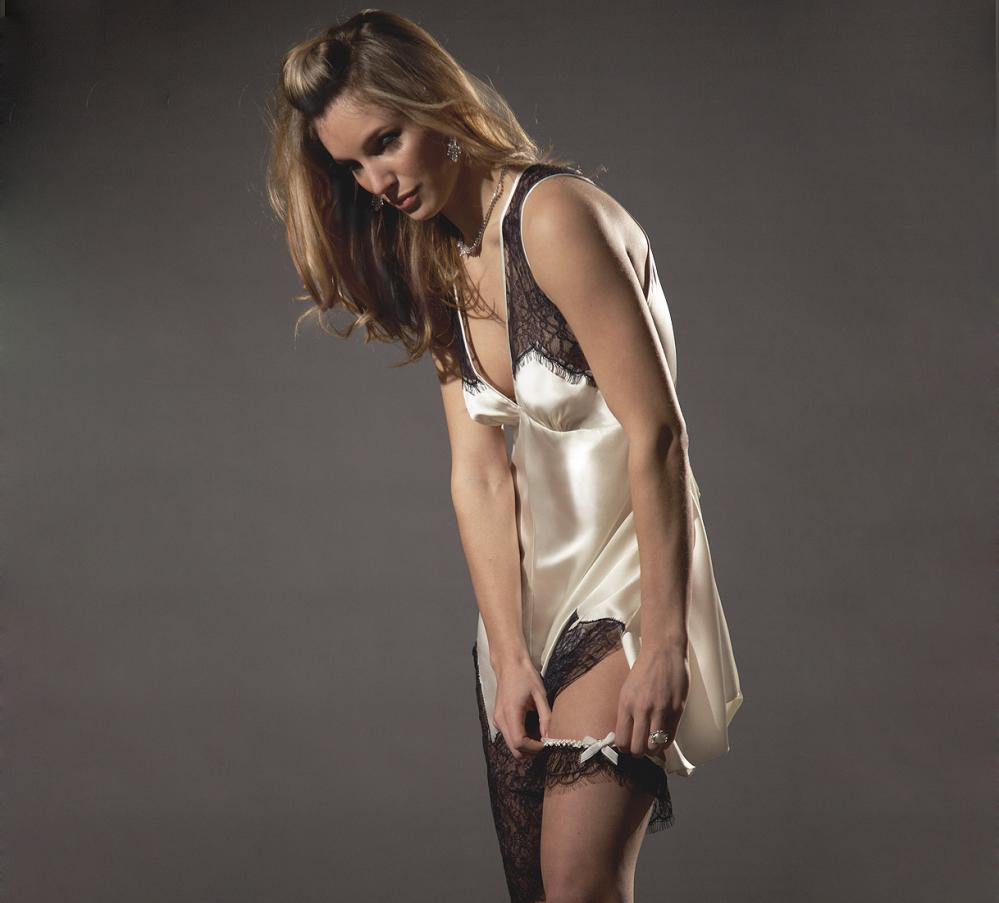 When you have a few precious moments to kill between now and Valentine's Day (or any day, really) spend a little time playing around this way on BTS dressing your personality. Layla has a whole host of suggestions that will help show precisely that woman, you, in the best possible, most romantic and attractive light. With or without candle light. Suggestions that will help show you, the personality and the person that people have been falling in love with forever.
Make this the Valentine's Day that you fight the urge to dress as an archetype of sensuality that may not be entirely you. Start with you. The true you. Dress the true you. Amplify the true you. And let that woman shine within the pretty things.
Be sure to wish Layla and Josh a wonderful Valentine's Day too. They have been working awfully hard and could use a nice night off, yes?
Happy, loving Valentine's Day to you and to the wonderful people who love you too.
---
You can find more lingerie news and reflection from Petra on Guilty Pleasures, and on twitter @GPlingerie