The month leading up to the holidays is always a whirlwind, and well ours lived up to that. We had a ton of merchandise restocked the week before and after thanksgiving (and we're still working on more) Then we had a sample sale and this pop up start on the same day the week after Thanksgiving. The pop up lasted two weeks and was organized by alumni of Design Entrepreneurs NYC,a program for emerging designers funded by the NYCEDC, we were in the first class about a year ago! The pop-up boasted a whopping 30 designers in a ton of categories, and here's a peek at our little Between the Sheets nook.
Pop up Shop – A look Behind the Scenes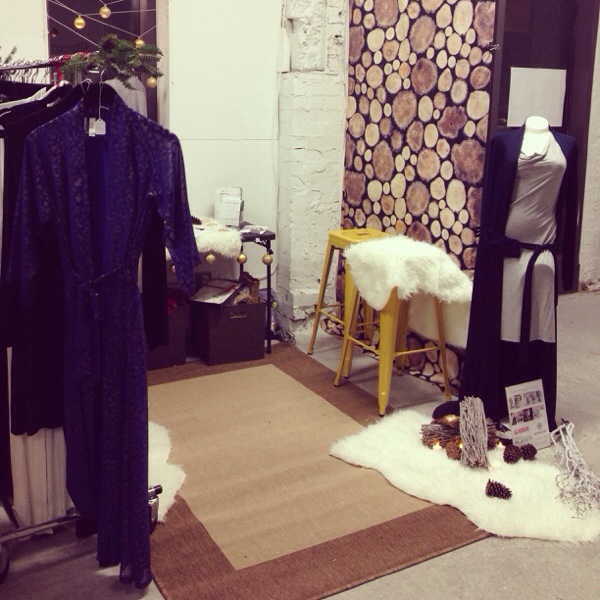 We went for a ski-chalet feel with faux sheepskin, warm browns,  faux everygreen/log printed fabric, and lots of little wood/snowy details – even electric tea lights to make a little faux fire!

Dressing up our window spot we played on the gold in our Leopard Play holiday collection with gold ornaments.

It snowed both weekends we were at the pop-up, so the cozy decor definitely kept us feeling warm.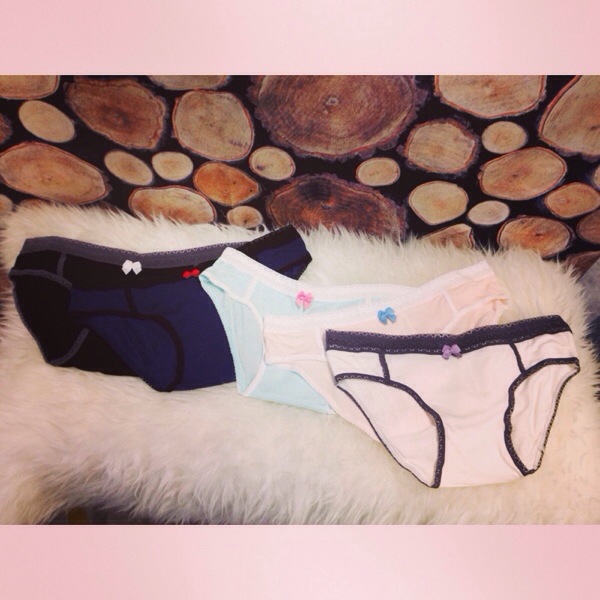 Come out & Play bikinis, super soft and one of our best-sellers laid out on one of our faux sheepskins.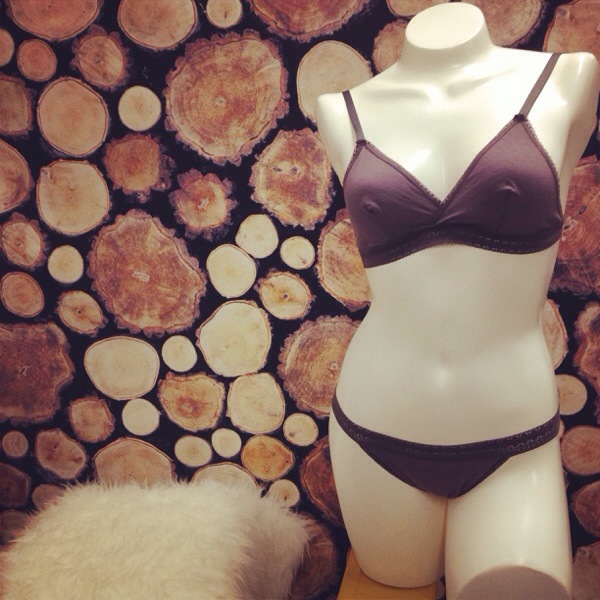 Basic Play bralette and bikini in front of that faux-realistic log backdrop which with an instagram filter looks even more realistic!
A view of our window display from the outside.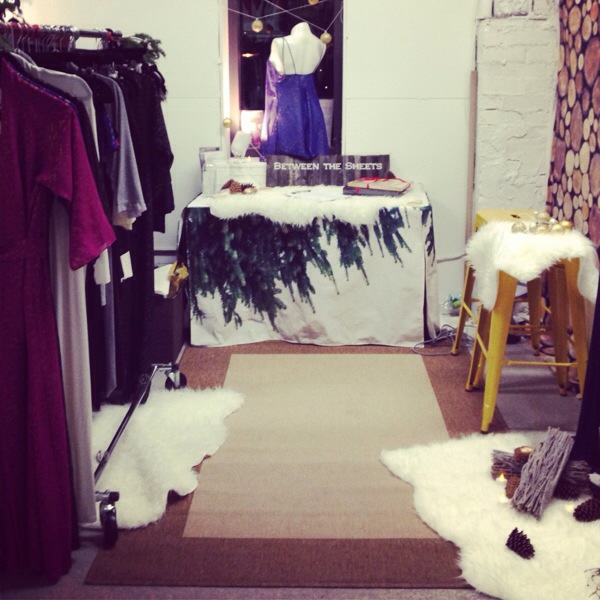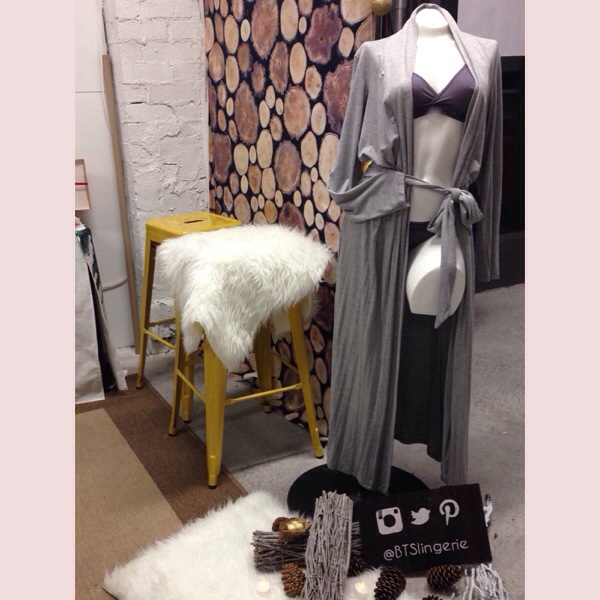 Our core collection on the mannequin – Matchplay robe in heather grey and Basic Play underwear in Shade grey, a cozy combination.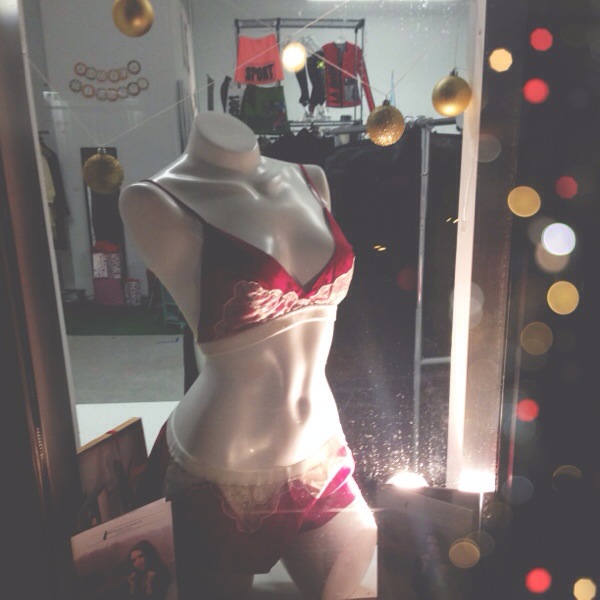 We even brought a couple of holiday style pieces from our  Layla L'obatti for BTS Black Label collection, Arabesque in ruby pictured here.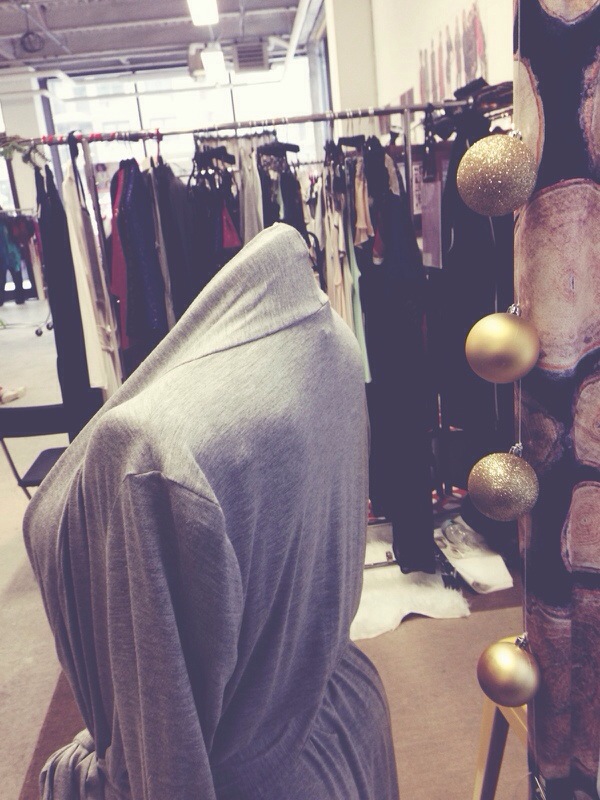 Designers & Friends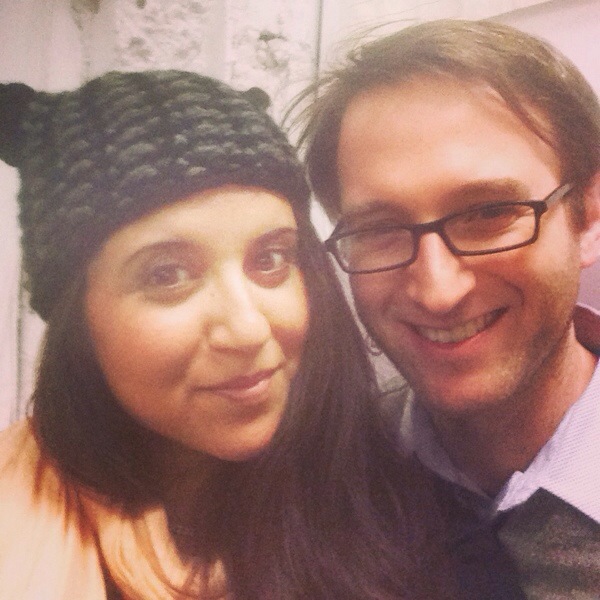 BTS founders – Layla & Josh getting cozy in our ski-lodge inspired booth and Layla rocking some new headgear from fellow DENYC Pop up designer Sunghee Bang, you can shop her collection here.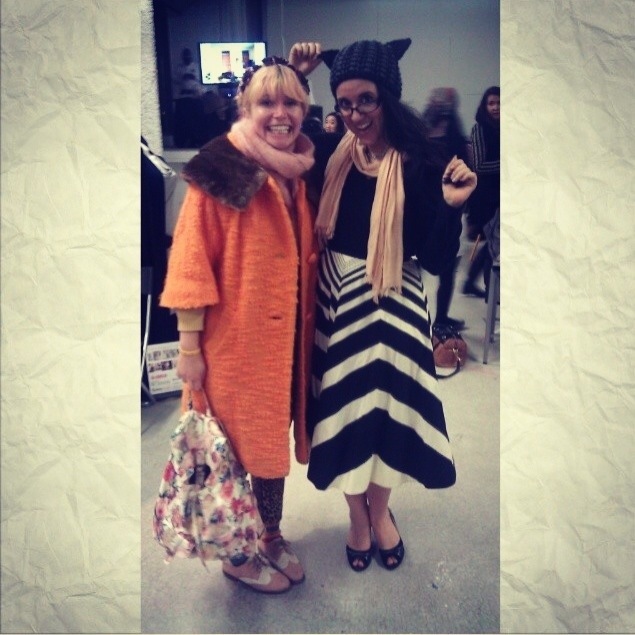 Layla L'obatti, BTS girl and Andrea Diodati – our booths were right across from each other! You can find her collections here.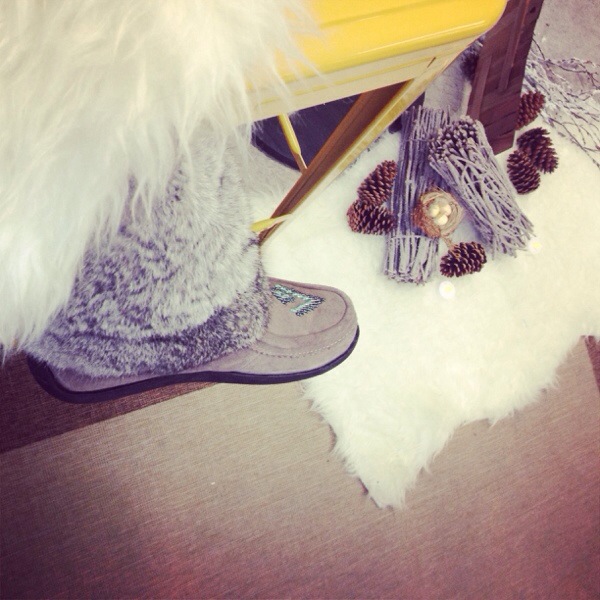 Some cozy snowshoes were a must – it snowed twice during our pop-up!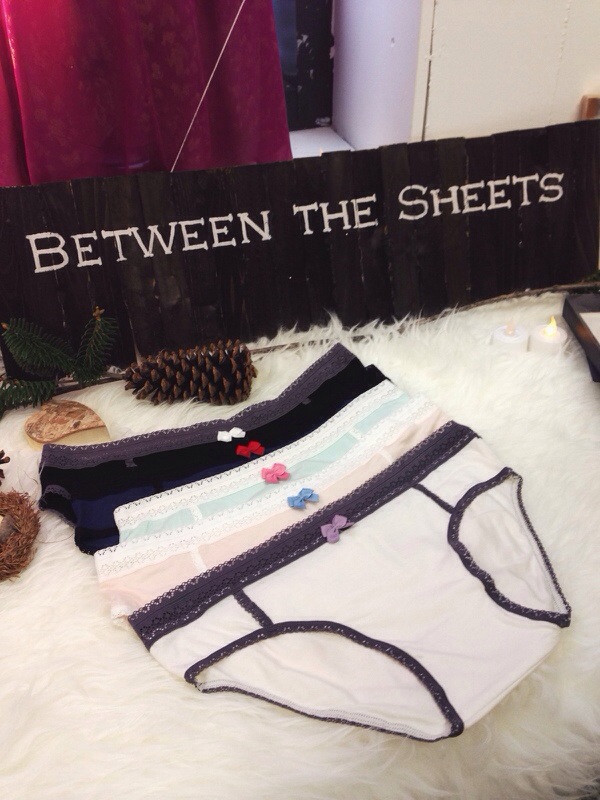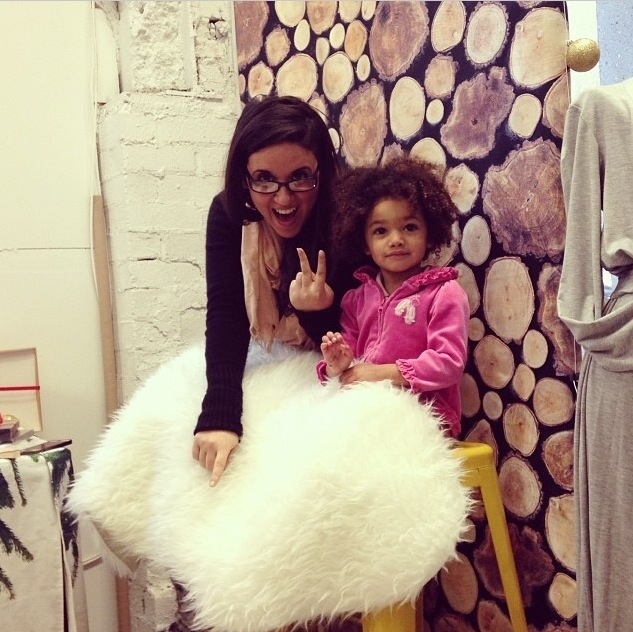 Our other little friend from across the aisle, Solali, sweet baby of Melinda from Mirame swimwear, you can find her collection here.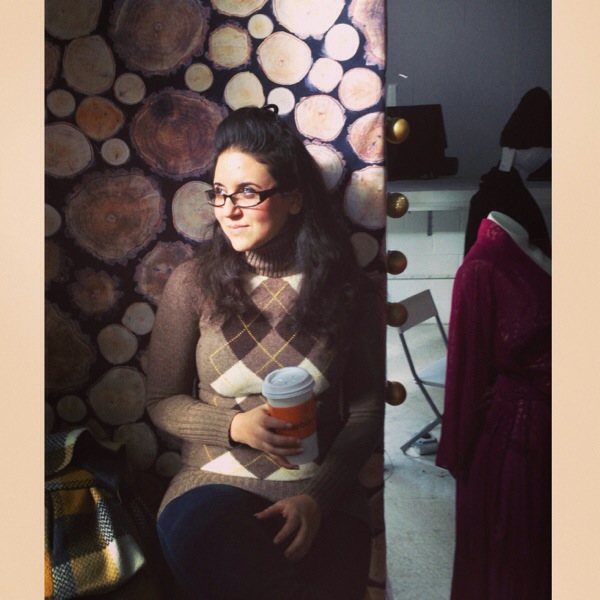 On the last day it was a little hard to say goodbye to the beautiful little nook, but we packed it up in a record 15 mins!
Decorating our Pop up Shop
Our booth didn't come together overnight, with a sample sale overlapping the first weekend we had to split our energy so it wasn't until the week that we got around to making our space feel like home, here's a look at what a little window dressing can do for bare concrete!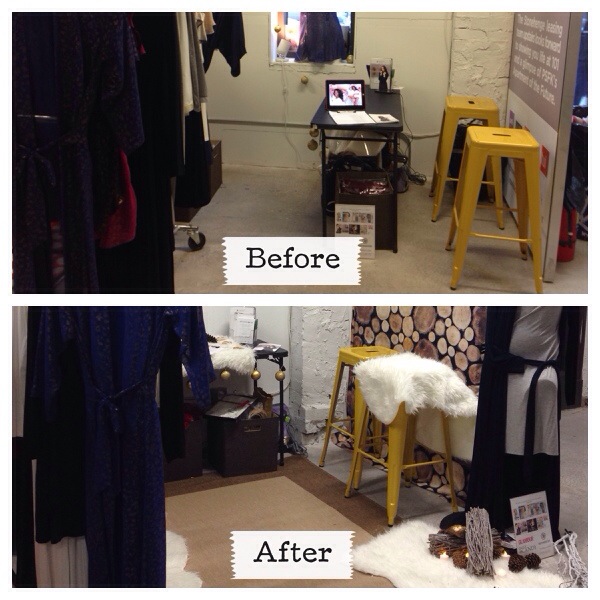 BTS DIY Wooden Signs – logo and social media
I'm a big fan of pinterest as a resource – I use it more often for crafty projects so a quick search yielded a great DIY sign via: Christina's Adventures
Here for your reference, supplies total around $10 and can be found at a hardware store, You'll need:
liquid nails
wooden shims (we used 2 packs of 12″ wooden shims for our larger sign, 1 pack for the smaller)
wood stain & white or light colored paint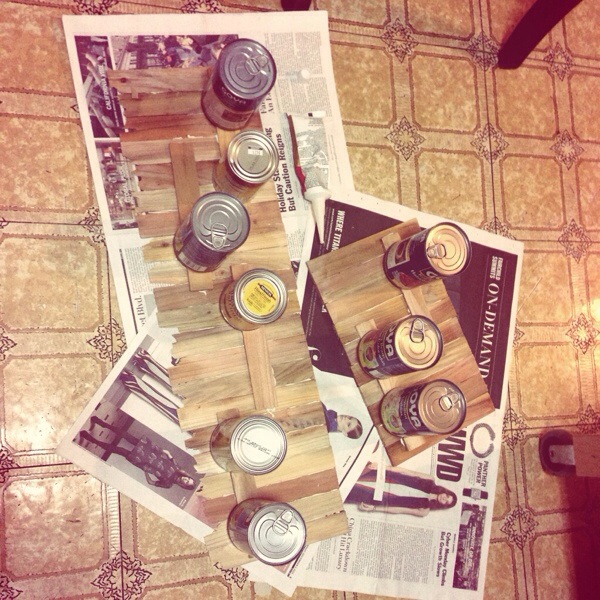 As Christina suggested, I used cans as an easy way to hold down the shims as the liquid nails was drying. Notice the fashionable WWD news is our dropcloth!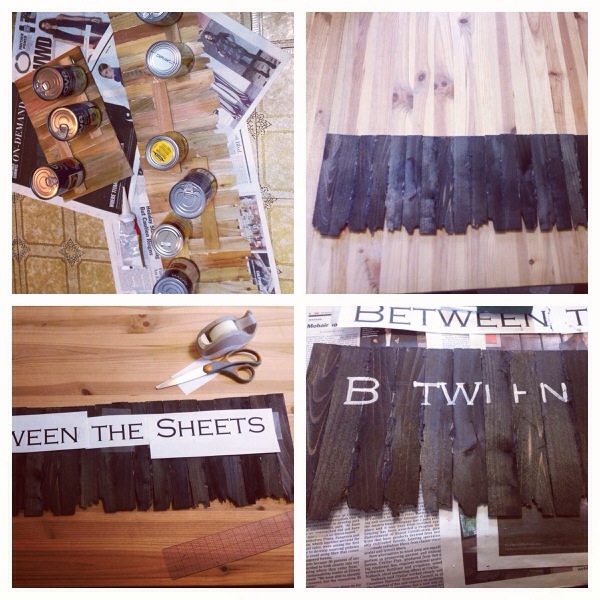 From top left clockwise: Liquid nails and can weights, dried and hardened shims with stain applied, stencil printout laid over dried/stained wood for tracing, painting in between the lines.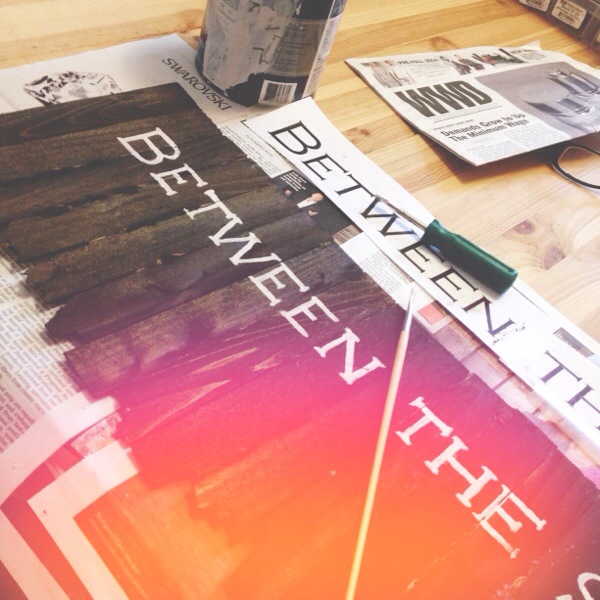 sign number one: our logo. As I was painting I laid out the stencil in front as a reference just in case my tracing wasn't crystal clear I could see what it was supposed to look like. Note: I broke off jagged edges on the the thinner end of the shims to give this sign a more weathered look.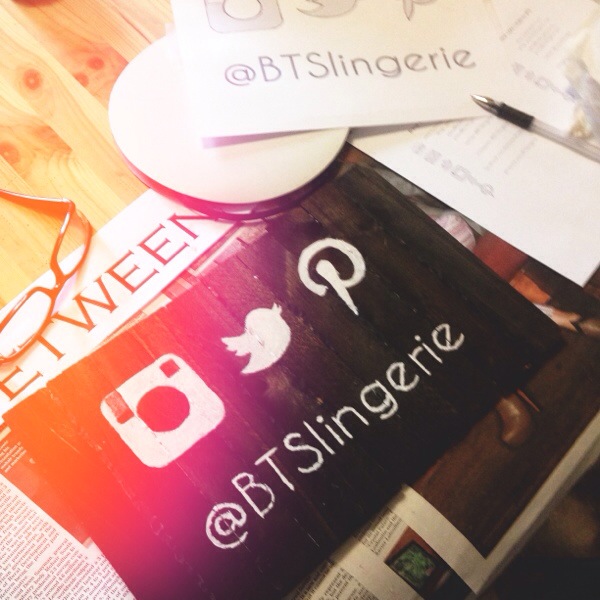 sign number two: our social handle and icons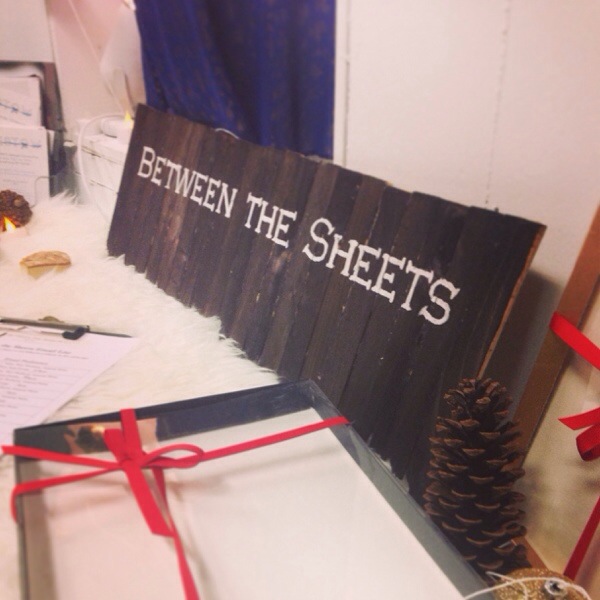 Our DIY wooden sign in action at our Pop up Shop booth!