For me the design process is a mix of merchandising and creative, but it's also analytical. The real magic happens in the patternmaking where an idea is translated into fit.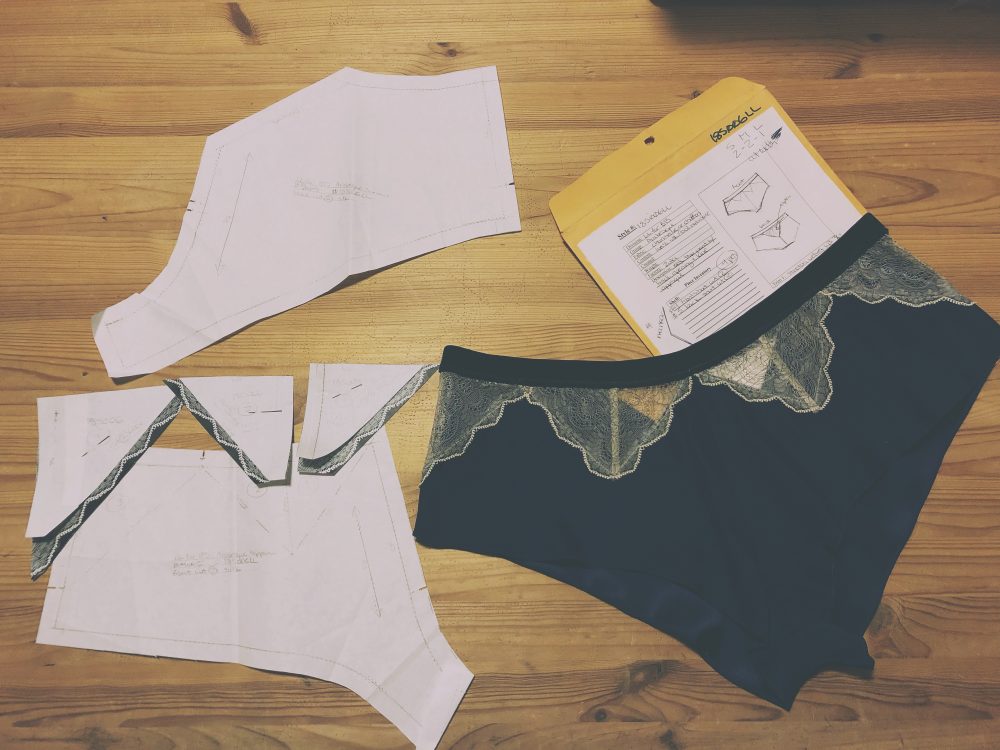 By merchandising I mean what does our customer not know they want from us because we haven't made it yet, it's a bit of an art of knowing. Traditional fashion merchandising is trend driven but for a slow fashion brand this looks like, how do we create staples, core pieces and what is the twist. Is it fitting a piece into an existing collection or added an entire new collection in a new fabric? This happens before sourcing.

Sourcing & design are next, but really the vision is already there for what will make the piece(s) stand out.
Next it's draping/ patternmaking once a material is selected and this is where the idea created in merchandising is really brought to life. As a trained designer I pattern and drape all of my own designs so there it streamlines this step in the design process. Imagine how hard it is to get a haircut you like bc you have to use the right words and how even with pictures and words you have to have a good stylist… that's what translating a design into a pattern is like when the designer is working with a pattern maker, it has to be a good fit. Because intimates is specialized and I've had specialized training I save a ton of time (and money) doing this myself.
Design Process – How it's produced
Next is grading, when a pattern and sample in one size is translated into multiple sizes. This is a specialty so I take my pattern and a grade rule for how each size should fit to a grader. Once I know how many of each size to produce the pattern is then printed onto a marker or blueprint of many sizes all jigsawed together to reduce waste that is used in production. My sample and the pattern are used to guide production in bringing the design to life in a range of sizes.
There is lots of math, lots of planning, and a lot less drawing than most people expect
To see the original post on instagram – click here
We're collecting all of my March Meet the Maker posts here on the blog for ease of reading and all of you who might not be on instagram or facebook. It was a great opportunity to share a bit more about our brand and hope it helps you get to know me and BTS a little better!