Behind the Scenes – BTS photoshoot
This BTS photoshoot we wanted to bring to life that holiday feeling and we found the perfect cabin in the woods to capture that feeling, with a modern interior and exposed wood beams it set the perfect backdrop to tell the story of lazy days inside and scenic moments on the backdrop of upstate NY's amazing fall foliage. The Hudson Valley and Catskill Mountains are especially beautiful, the trees turn all shades of yellow, orange, and bright red, at their peak it looks like the mountains are on fire, and it is one of the most romantic backdrops to shoot our autumn/winter holiday story.
No BTS photoshoot would be complete without good food, so we brought our cast iron scone pan and made pumpkin scones! We also took a brief outing on our way back the day after in Downtown Woodstock and at the Tibetan Monastery, without further ado take a peek behind the scenes…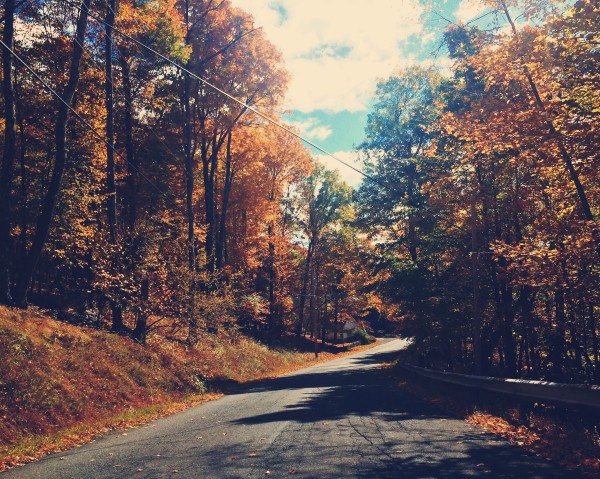 The scenic drive up from NYC to the Hudson Valley and Catskills during October and November when the fall foliage is at its peak.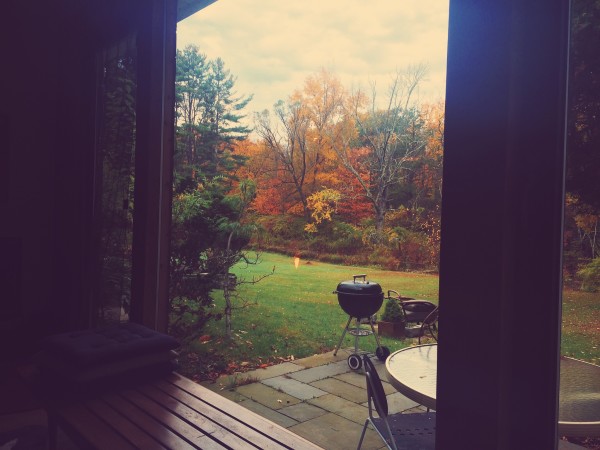 We arrived late the night before and this was the first view from our cabin the morning of the shoot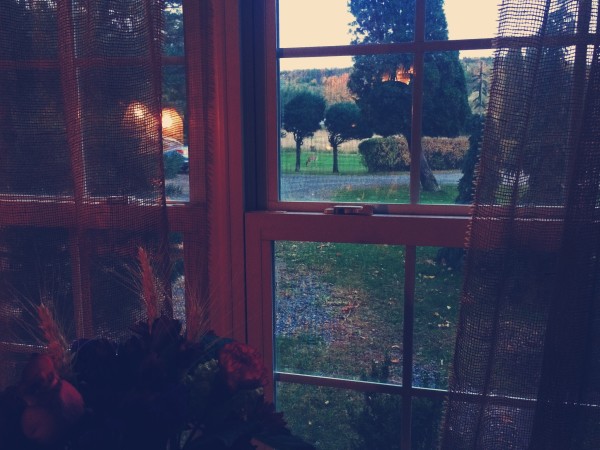 Can you spy the deer in between the two round top trees? A whole family was grazing the morning of our shoot <3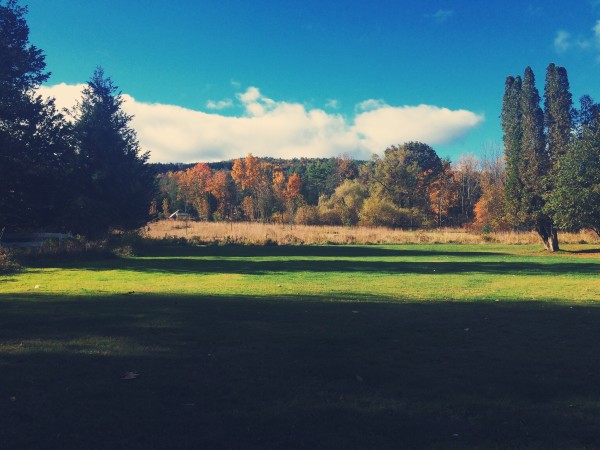 The view of the Catskills right outside our cabin.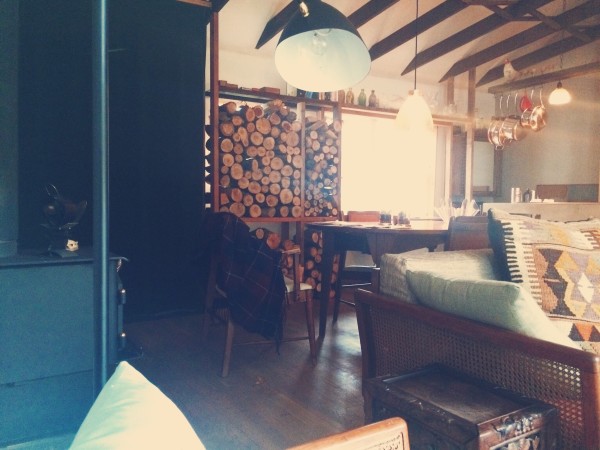 Plenty of firewood!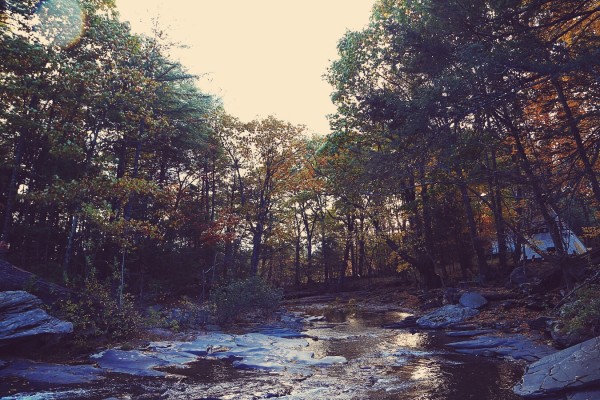 The stream behind our cabin.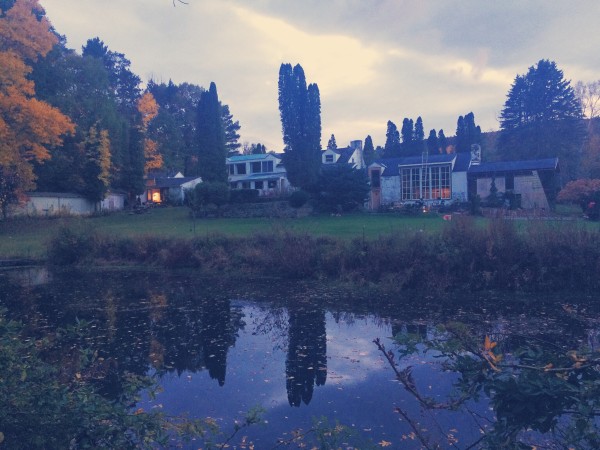 Our neighbors and the pond on the property.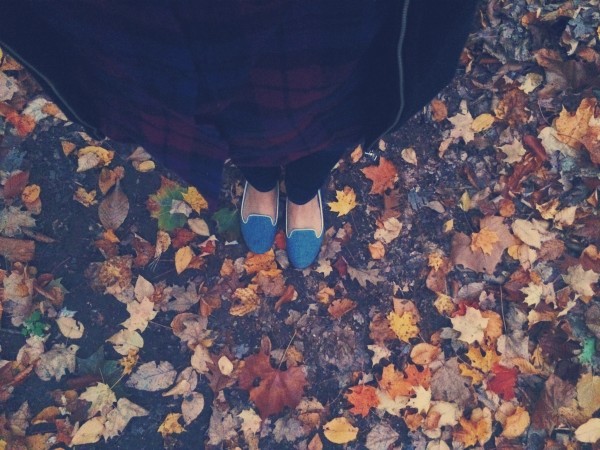 Autumn leaves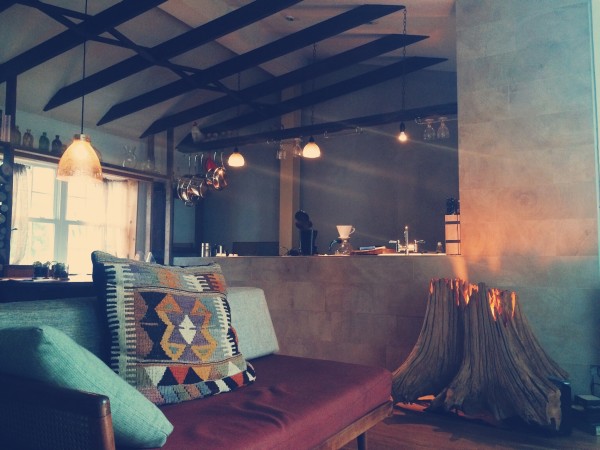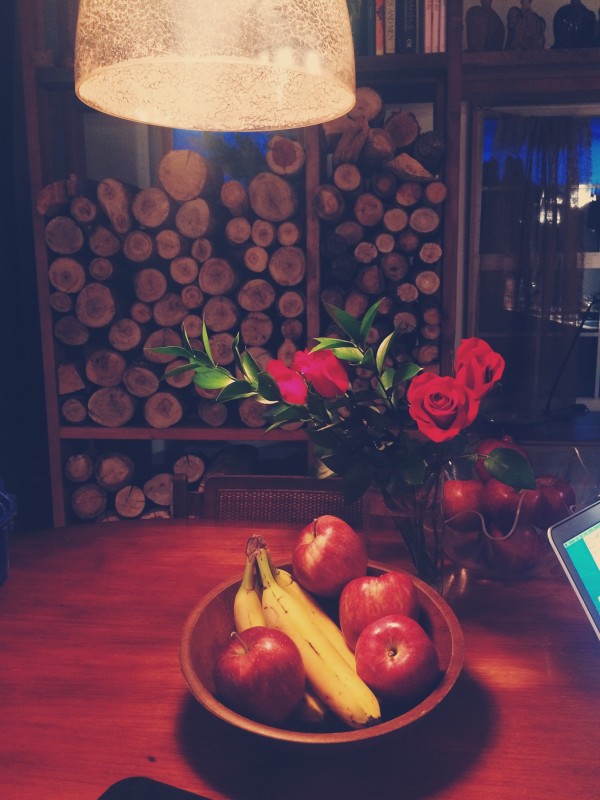 We always get "fresh" props the night before or morning of, for this shoot we kept it seasonal with fruit and flowers.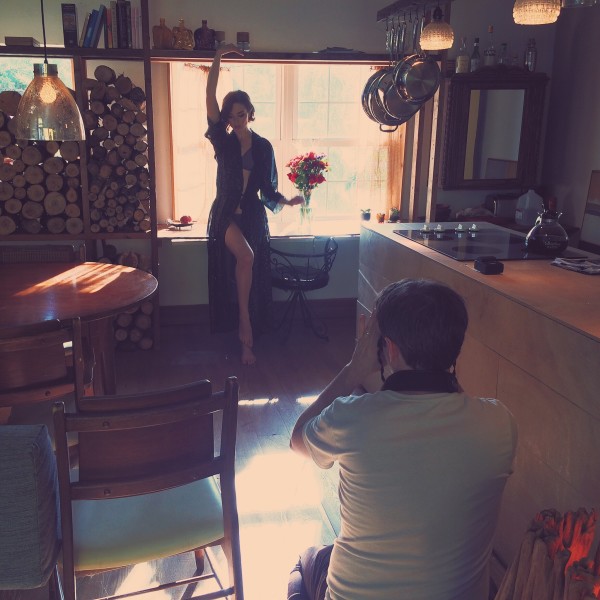 Josh and Anelisa on set, using the changing light we moved throughout the space as the day went on.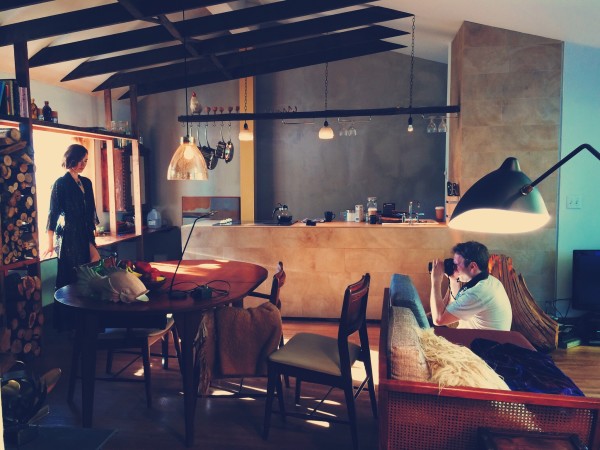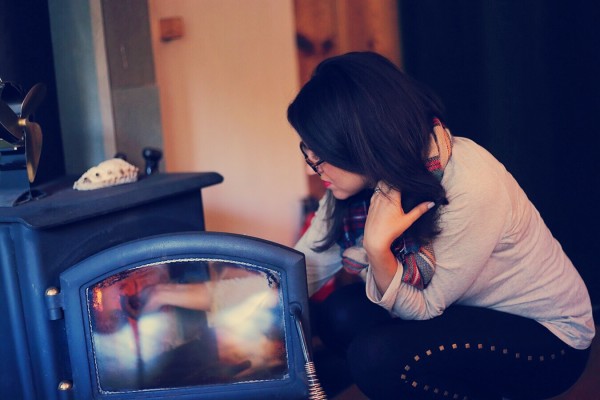 The woodstove in the house did an amazing job keeping us warm, we just had to  get the fire going and keep it fueled.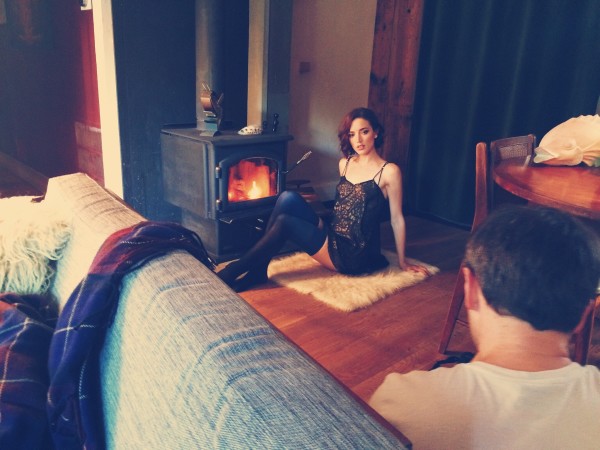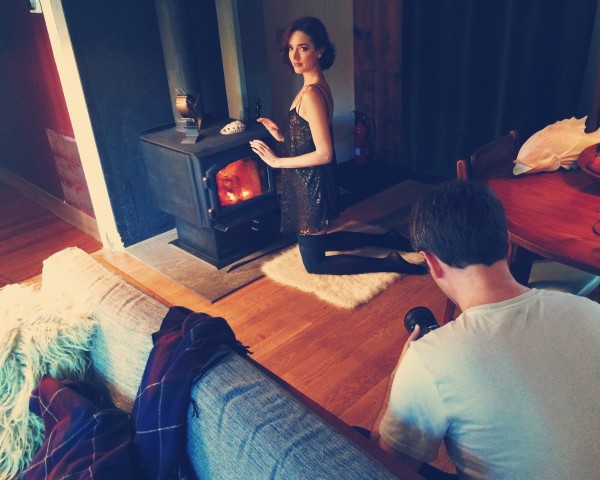 Anelisa keeping warm by the fire as Josh checks his test shots.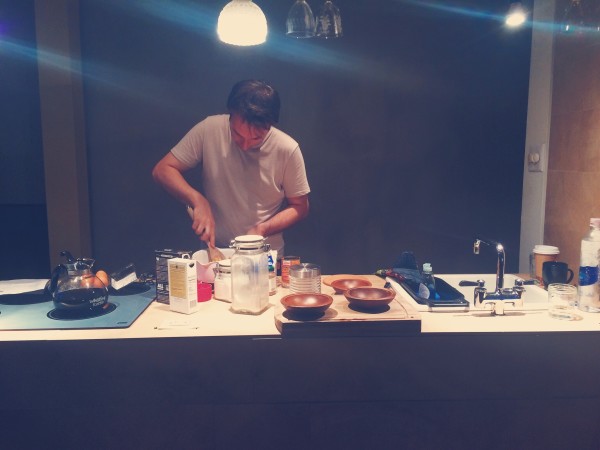 We all took turns making these, halfway done on the shoot by our lovely model Anelisa!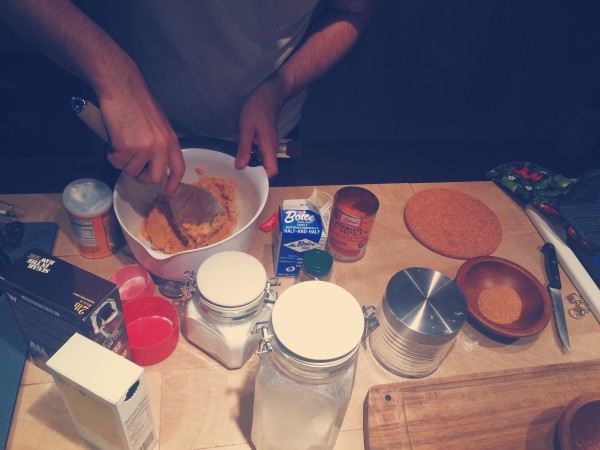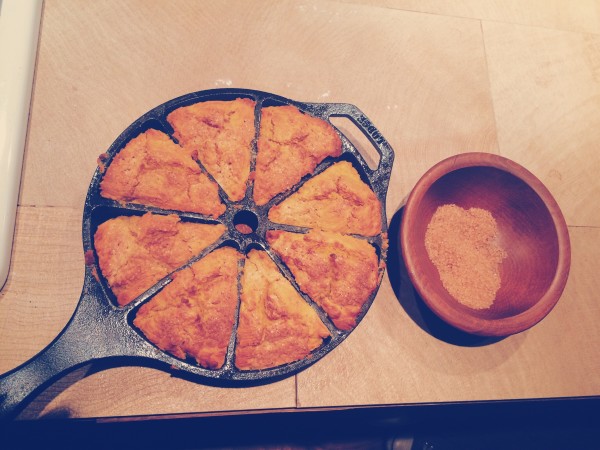 Pumpkin scones!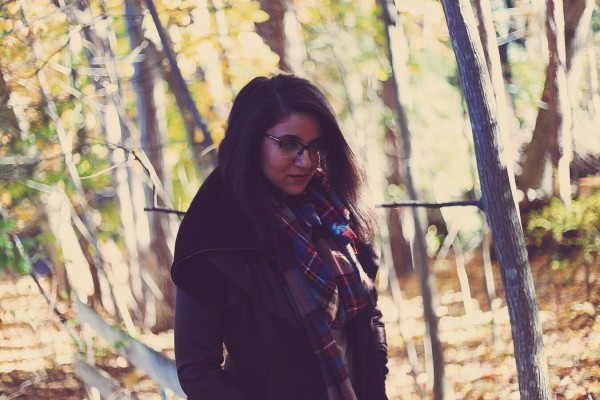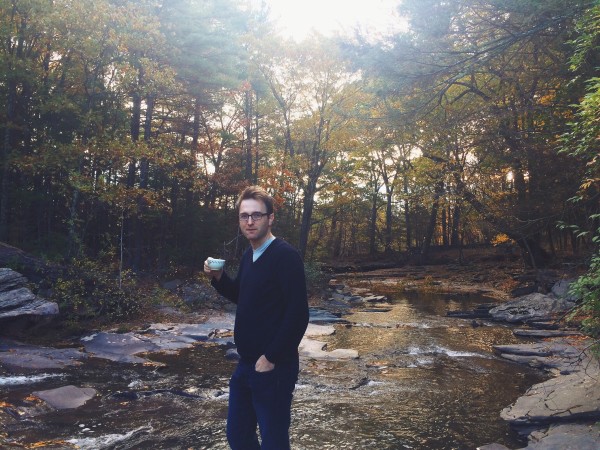 Photographer, Josh, taking in the nature with his morning coffee.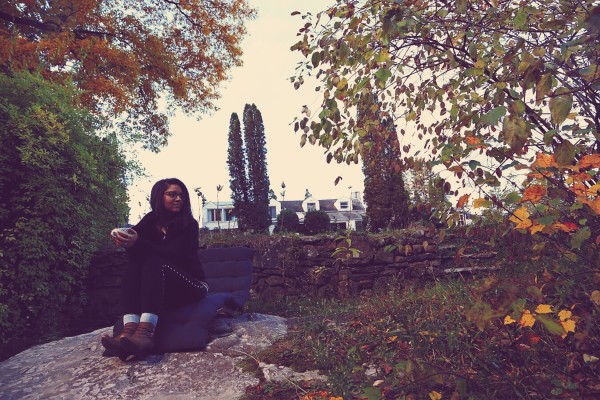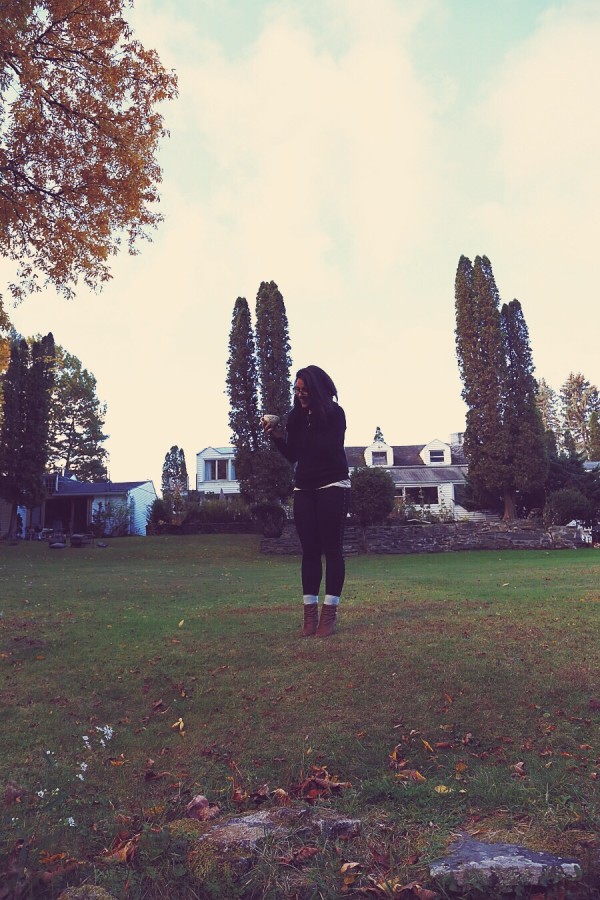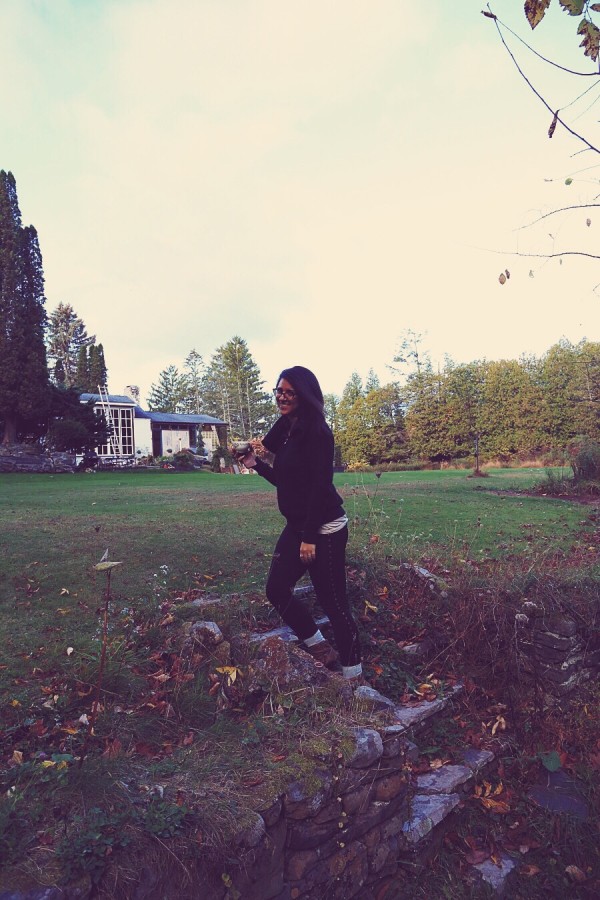 BTS designer, Layla, on our little lounge seat by the stream, perfect for taking in the view.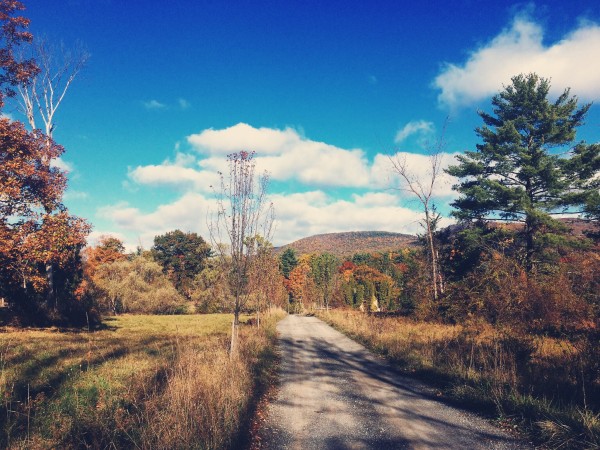 The drive out from our cabin was equally as lovely, a gorgeous vista of the Catskill Mountains in peak Autumn foliage.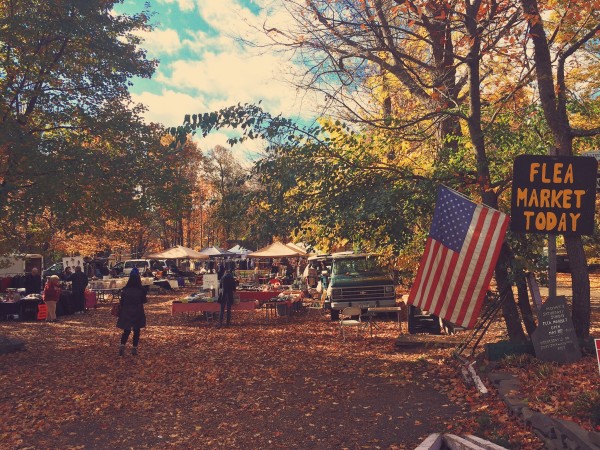 Woodstock Flea Market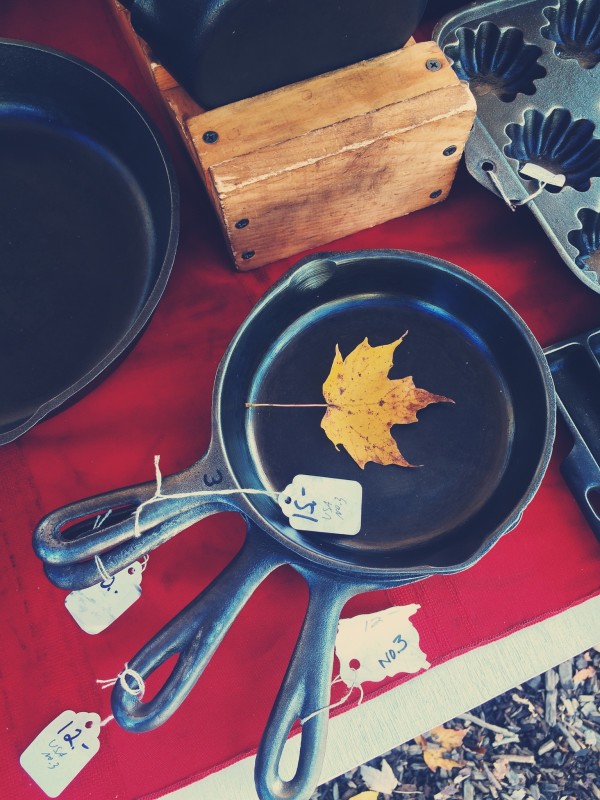 We loved that this little leaf fluttered down and landed in these antique skillets as we were browsing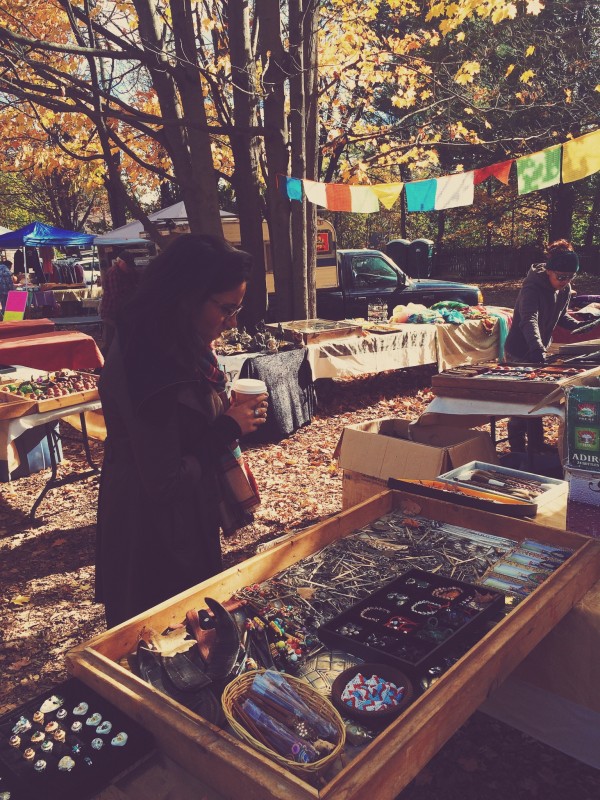 Browsing vintage & costume jewelry at the Woodstock NY flea market.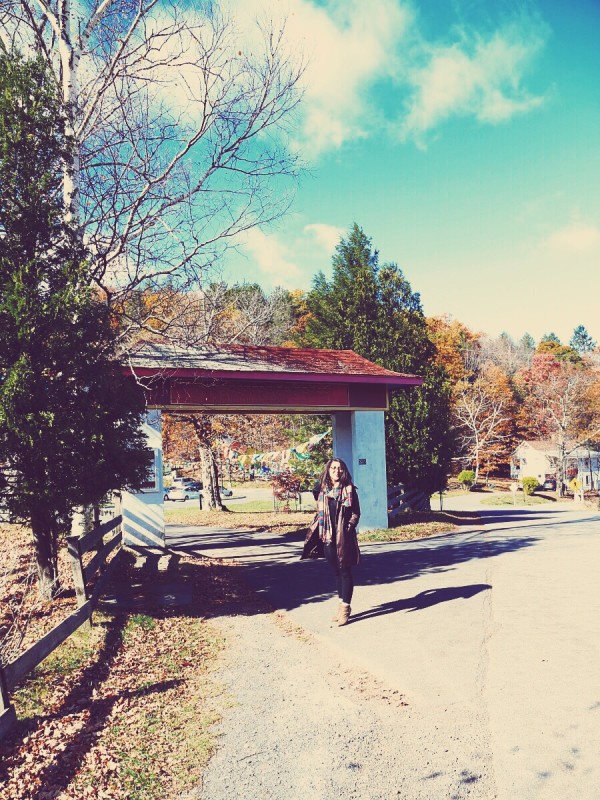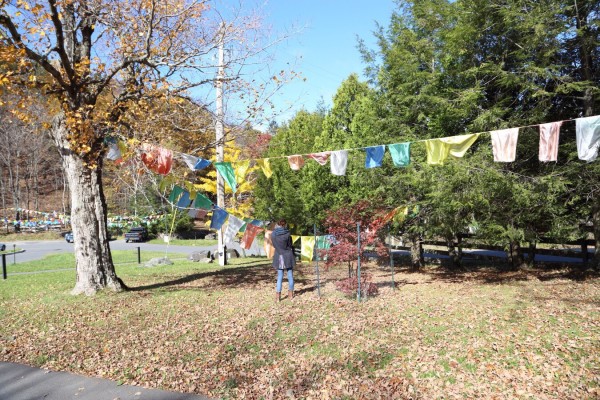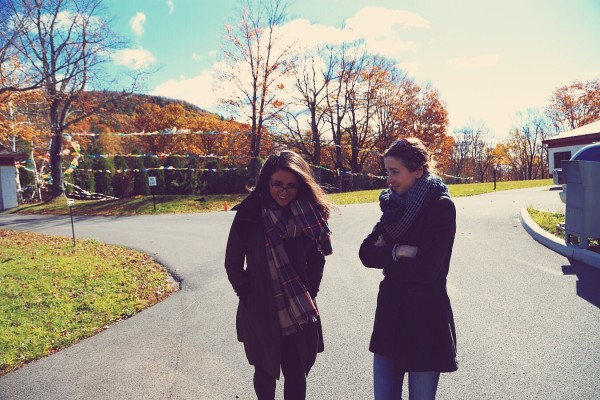 A brief and windy stop at the monastery above Woodstock
Make sure to check out the full lookbook post here.