Environmental & Ethical Responsibility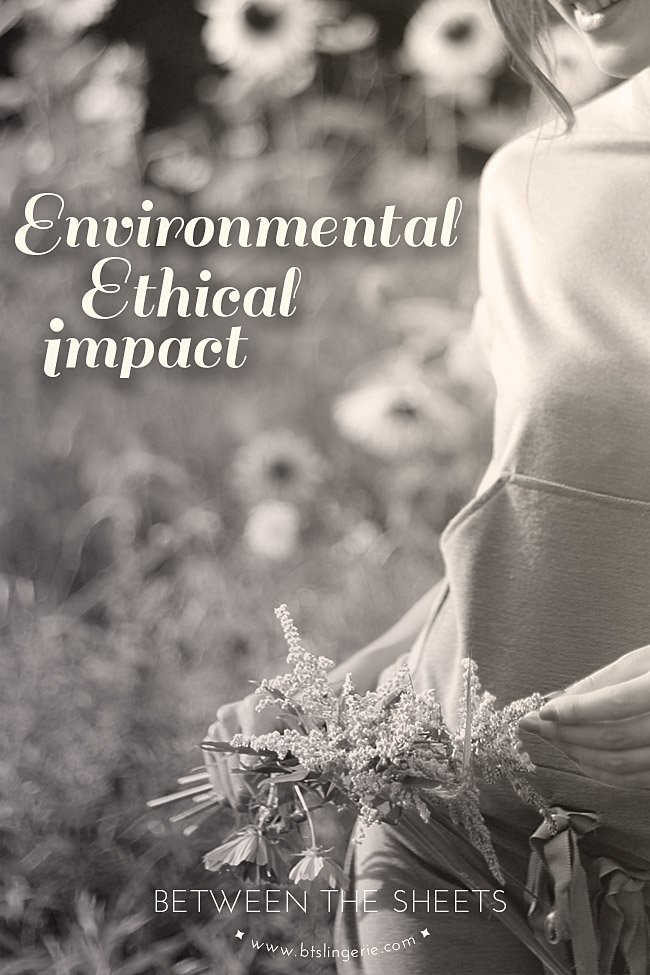 Between the Sheets has incorporated ethical and renewable principles as a core part of our guiding philosophy since 2010 when lingerie designer Layla L'obatti launched Between the Sheets, creating a collection of modal lingerie and loungewear made from Forest Stewardship Council (FSC) certified beech trees, with the fiber and finished fabric tested by Oeko Tex to be toxin free.
Sustainable business isn't just about environmental impact it also values economic and social impact. This is why we make all of our garments in the US, using local manufacturing in New York in close proximity to where we design our collections and warehouse our products. By choosing to make all of our products in the US, we support the local economy and ensure our garments are made responsibly by factories registered with the New York anti-sweatshop task force who meet all labor and environmental requirements. New York generates 11% of its electricity from renewable resources as of 2015 and is projected to reach 40% by 2030, NYC mandates recycling of fabric scraps, and the US has stringent environmental standards for manufacturing and waste disposal.
Between the Sheets is a Certified B Corp (read all about it here) and a Benefit Corporation meaning that we've passed a third-party certification that we meet the highest standards of verified social and environmental performance, public transparency, and legal accountability.
We are also a member of One Percent for the Planet and donate at least one percent of yearly revenue to support environmental causes. We currently support the work of not-for-profit organizations that plant trees in the United States, China, and Brazil. Our support of tree planting programs was undertaken to offset our collections that are made from plant-based fibers.