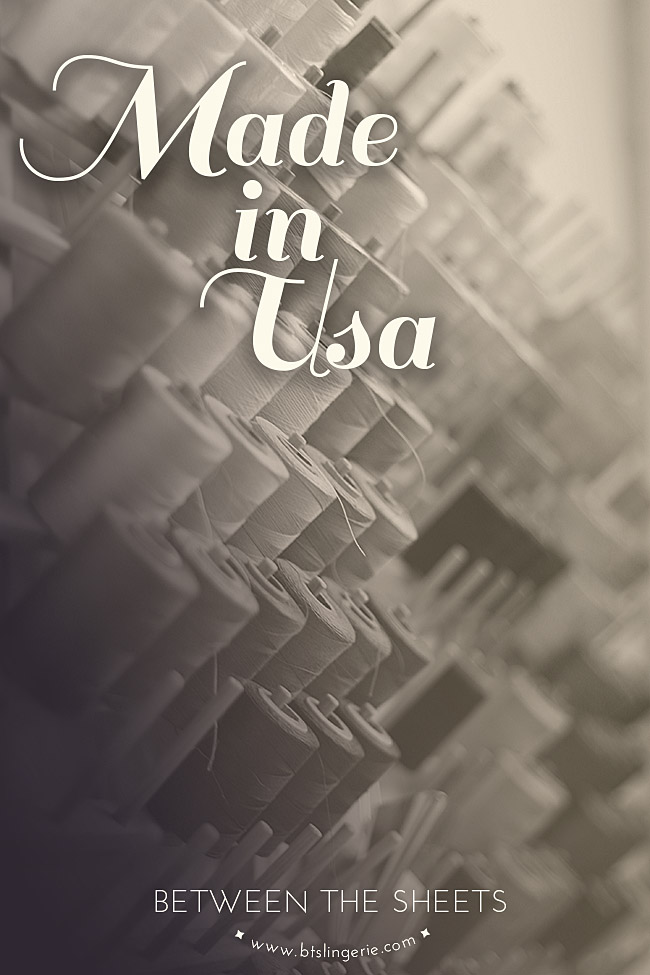 Softly flowing fabric, a delicate wisp of lace, a precise stitch, these are the ingredients that come together to create our lingerie and lounge collections.
Designed and manufactured in the USA from start to finish. From the careful selection of materials, the design and fitting of the garment, to cutting and sewing, no detail is overlooked.
As technology has brought about changes to how many of the things we buy are made, clothing is still produced primarily by hand using industrial sewing machines. Between the Sheets has supported skilled craftswomen and men in New York City's Garment District since we created our first collections in 2010.
One stitch at a time, Between the Sheets is committed to growing our local community and a tradition of quality and skill in the garment industry.