A morning conversation "Between the Sheets" led us to plan an impromptu NYC City Hall wedding over the holidays in under a week!
Layla & Josh Wedding – 12/31/2013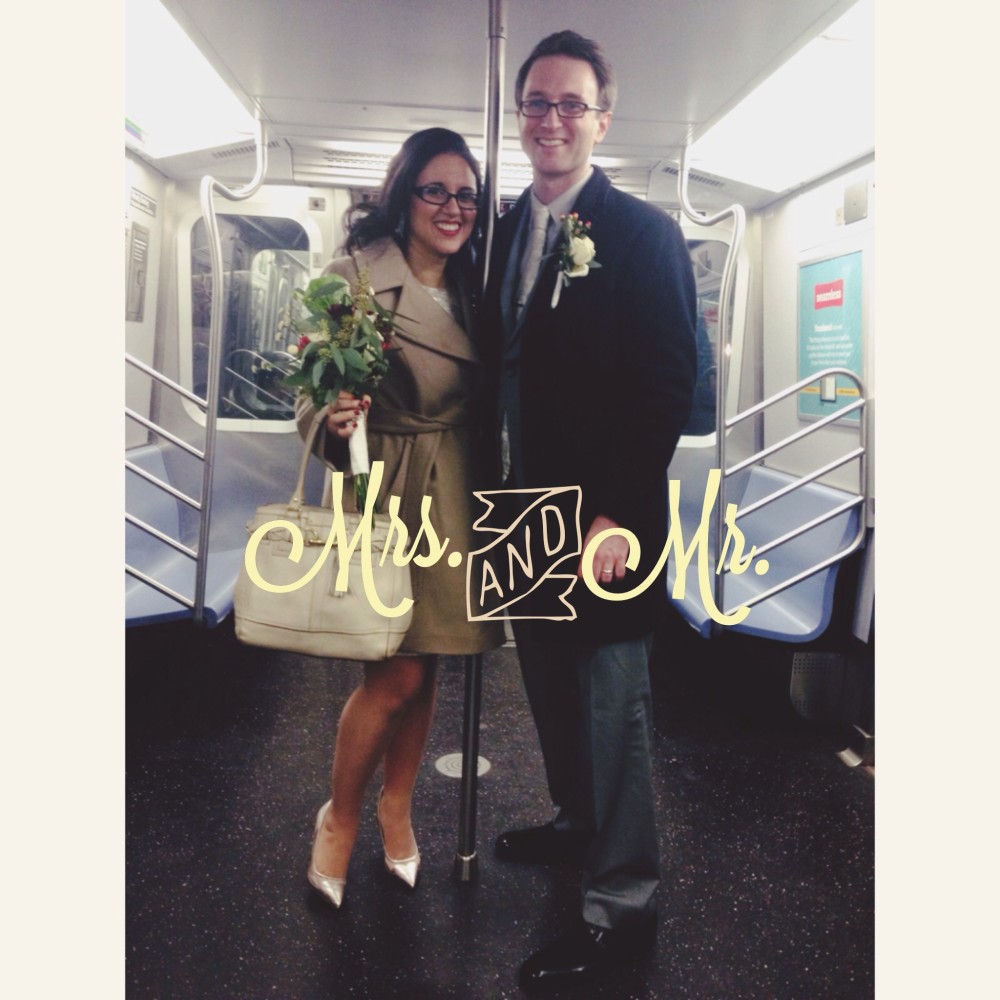 7 little facts about Layla & Josh:
Met on OKcupid in December 2007  (thanks OK Cupid guys your "95% match" rating for us was pretty spot on!)
Had our first date at Chelsea Market's Green Table (we have each been vegetarians for over two decades now, since long before we met)
In business & living together in Astoria for a little over 4 years
Together we've built Between the Sheets, at times jokingly called "our first baby" and raised two "furry babies".
Josh thought he was allergic to cats, until he met Layla's family's 4 furry ones. Since then we adopted two, and he has spent countless hours "fluffling" his way into their hearts, Isabela aka "Izzy" and Steven Mars aka "booboo bear"
We've assembled quite a collection of espresso makers, coffee pots, and french presses in our years together, enough to rival a fine cafe. Josh thinks we may need a few more…
We aren't changing our names – currently debating whether we'll have little L'obatti-Verleuns or Verleun-L'obattis
So without further ado a little photo story of New Year's Eve day Layla & Josh wedding /elopement at NYC City Hall.
Layla & Josh wedding – little details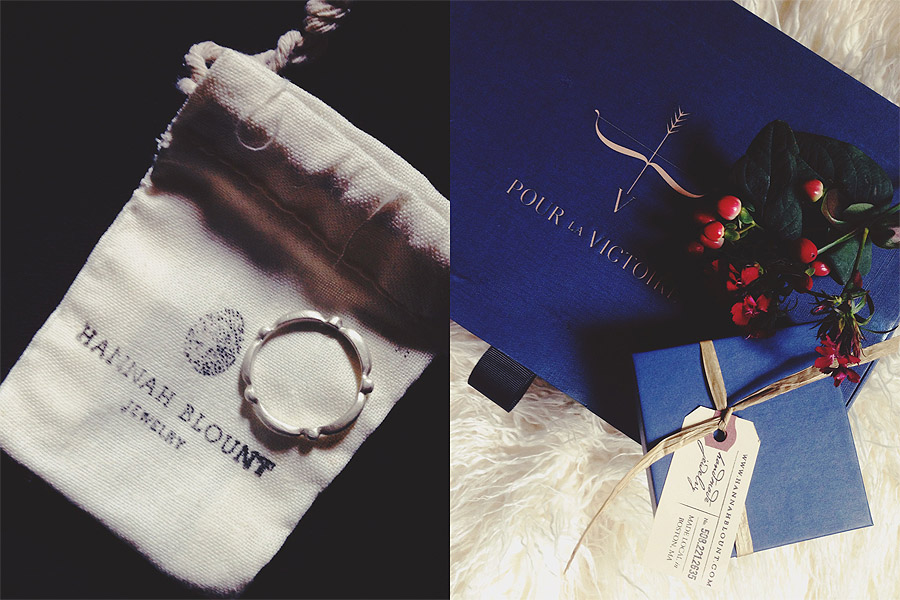 A huge thanks to Hannah Blount who went out of her way to get us a ring in time for the special day, on such short notice it was still important for us that the ring be something special and Hannah's pieces are both beautiful and handmade in Boston. Layla has been a fan for several years.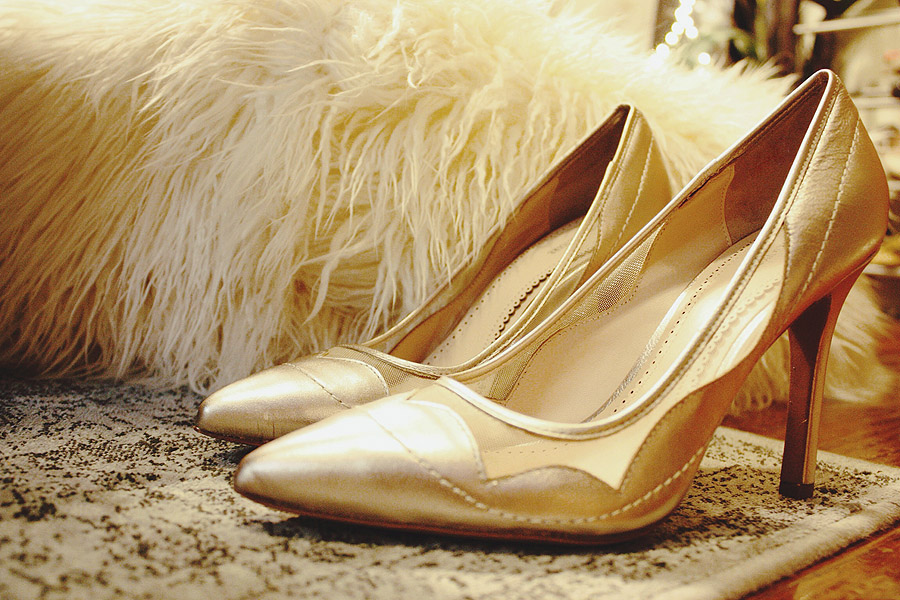 Vintage art deco costume jewelry and a monogrammed jewelry box left to Layla by her grandmother.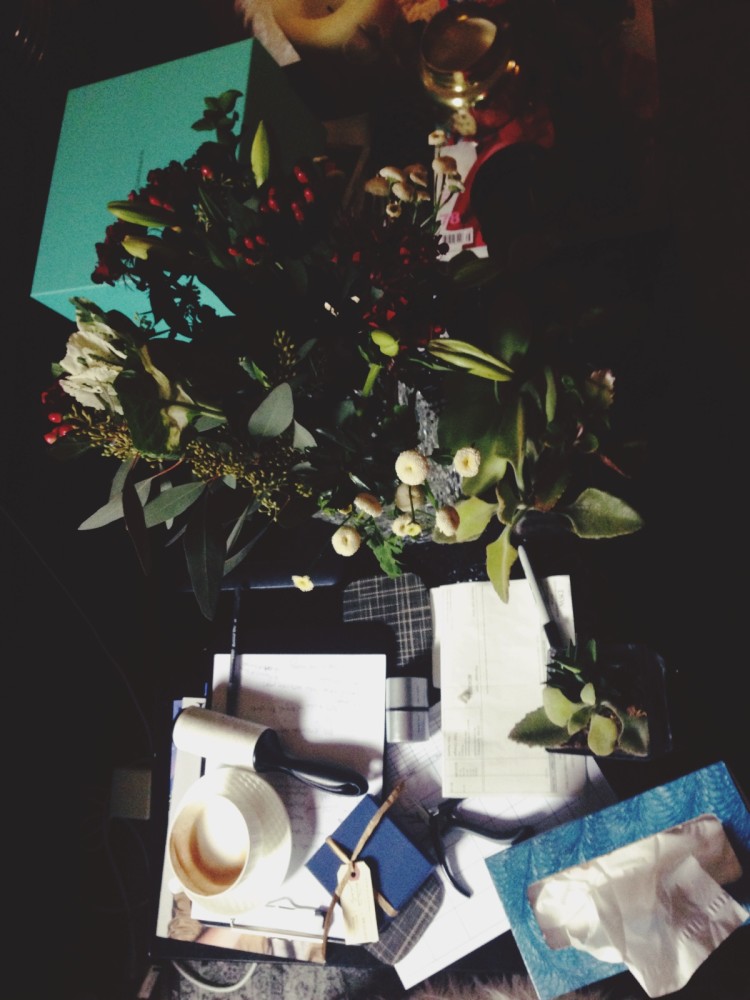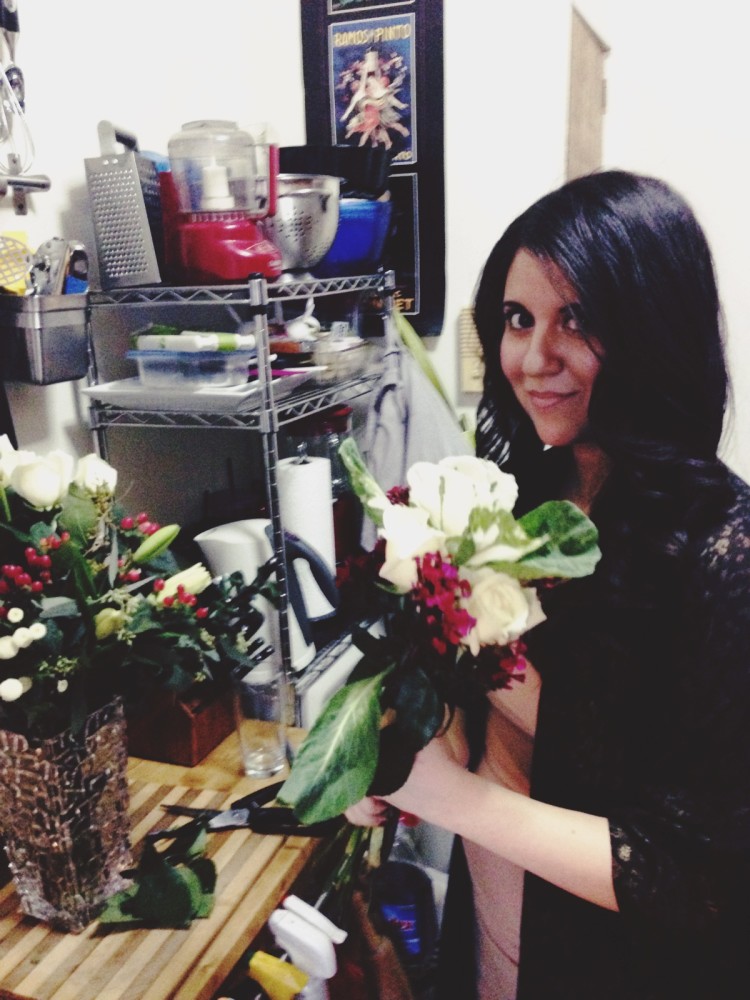 Layla made the bouquet the morning of, with a mix of seasonal flowers, foliage, and white roses.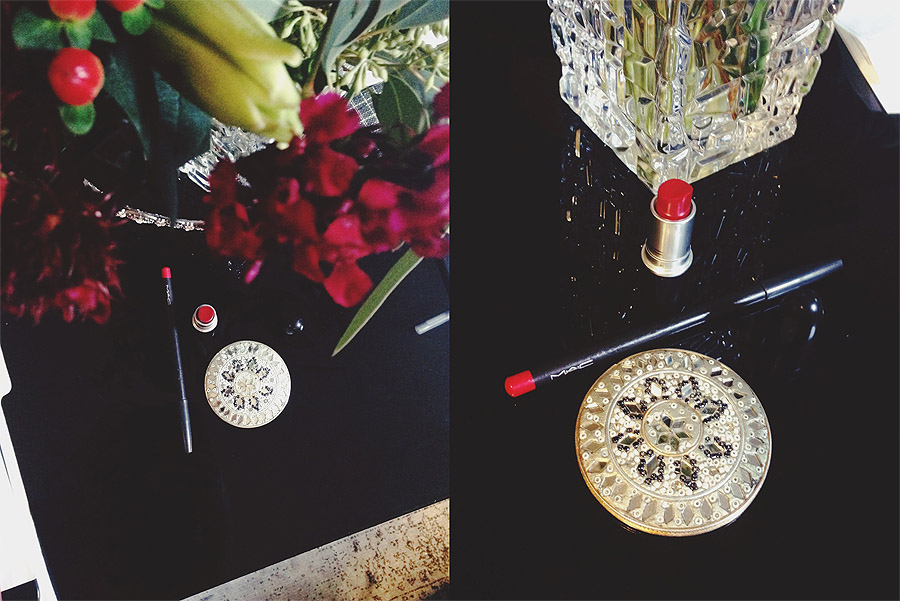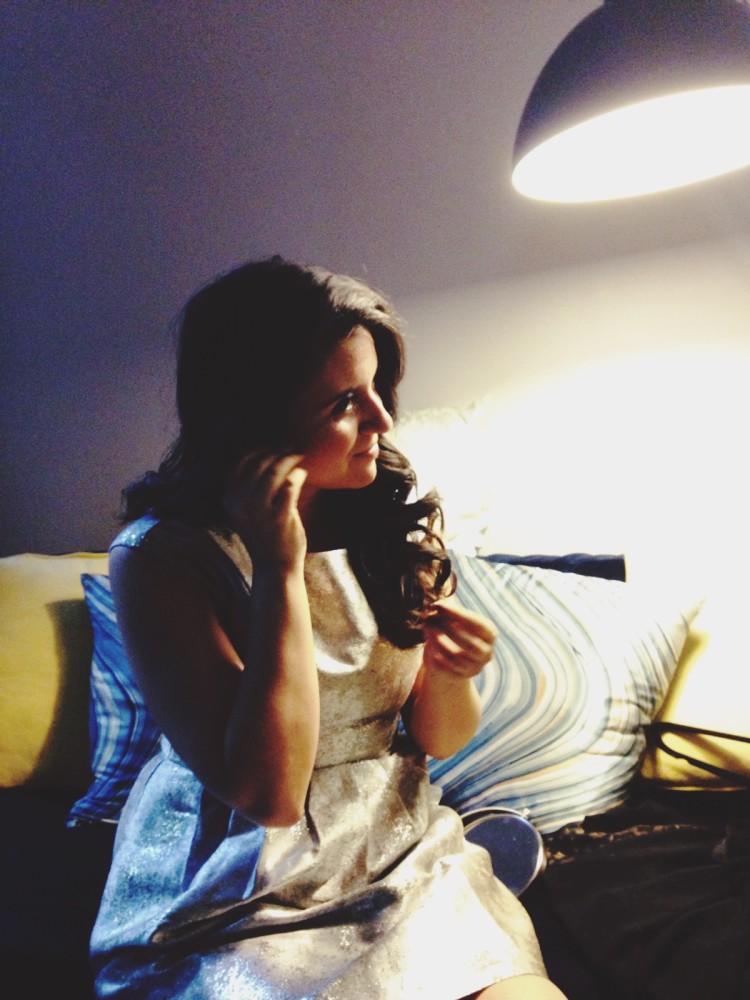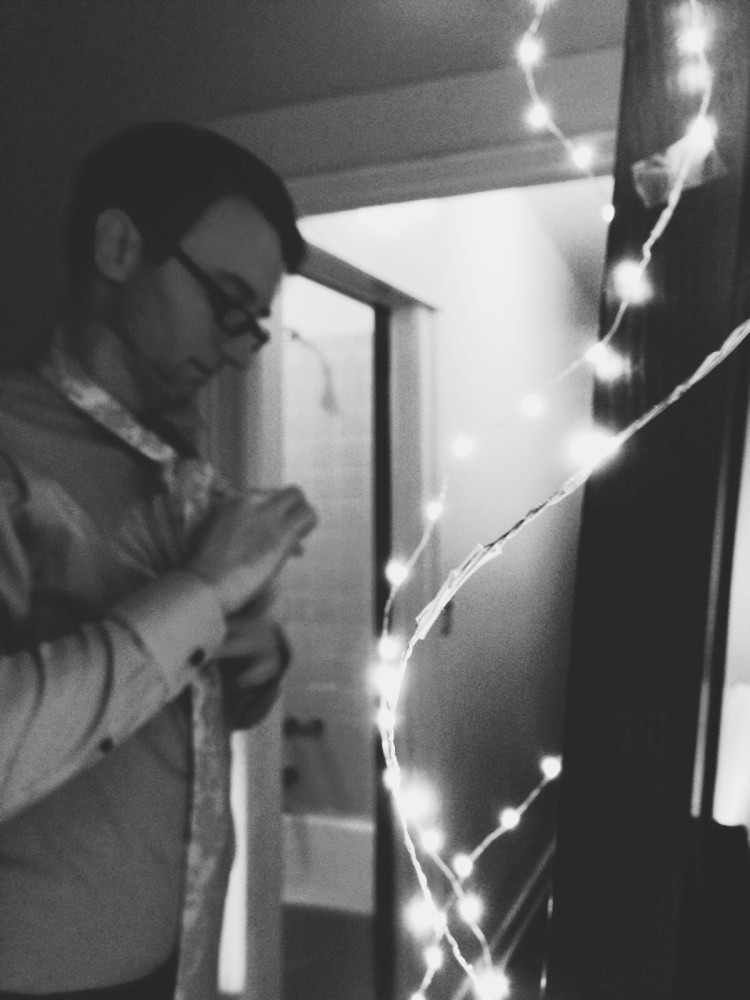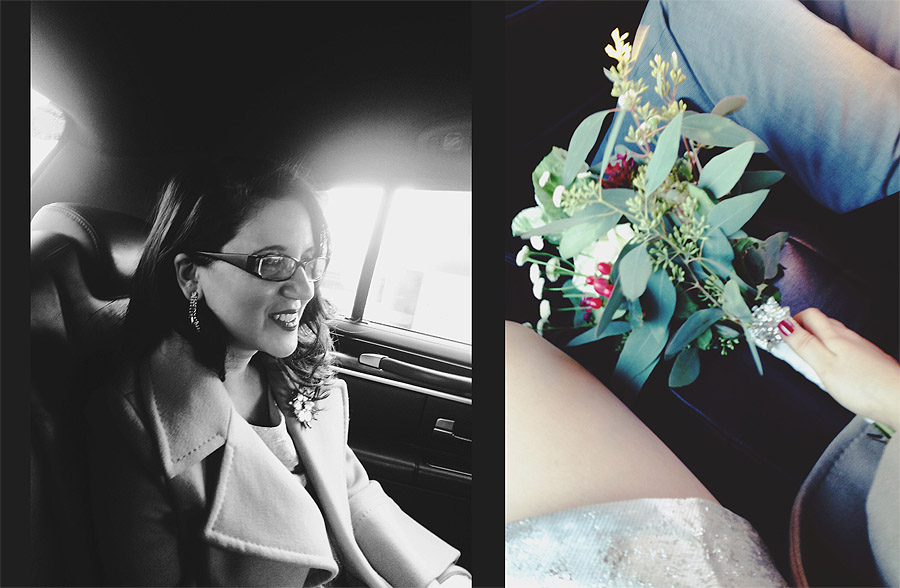 Layla & Josh's wedding – NYC City Hall Elopement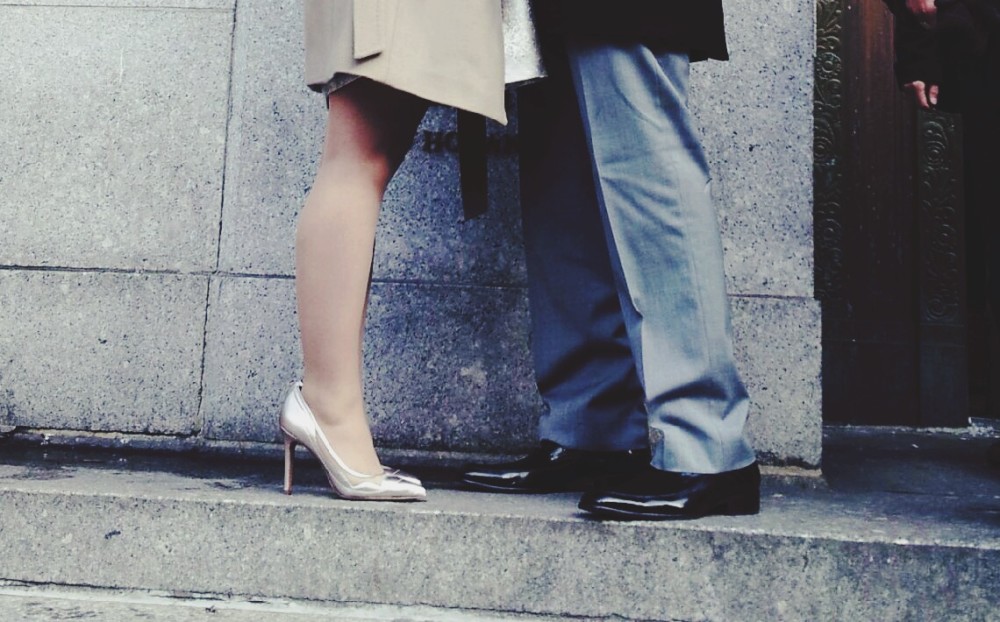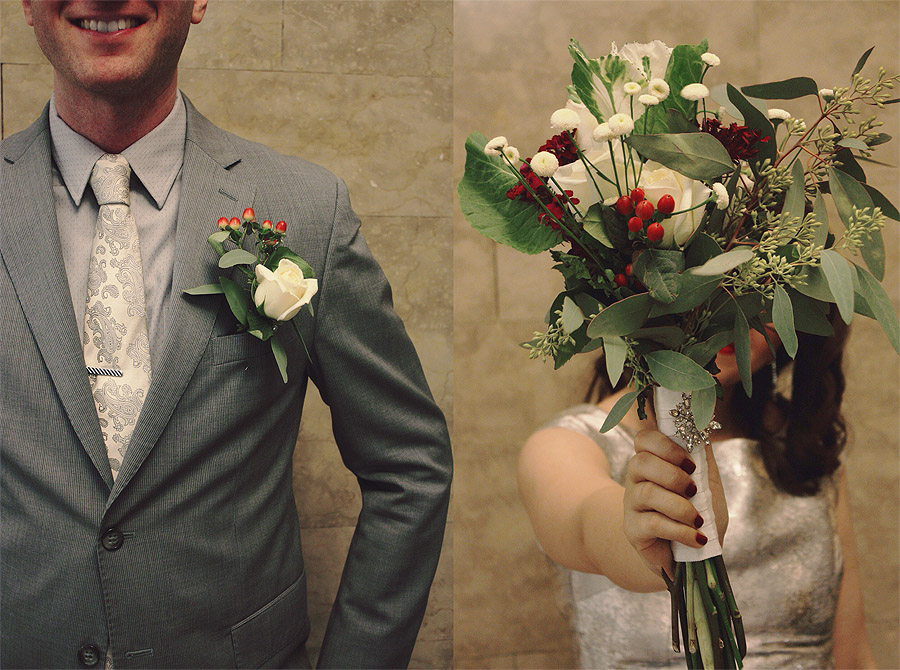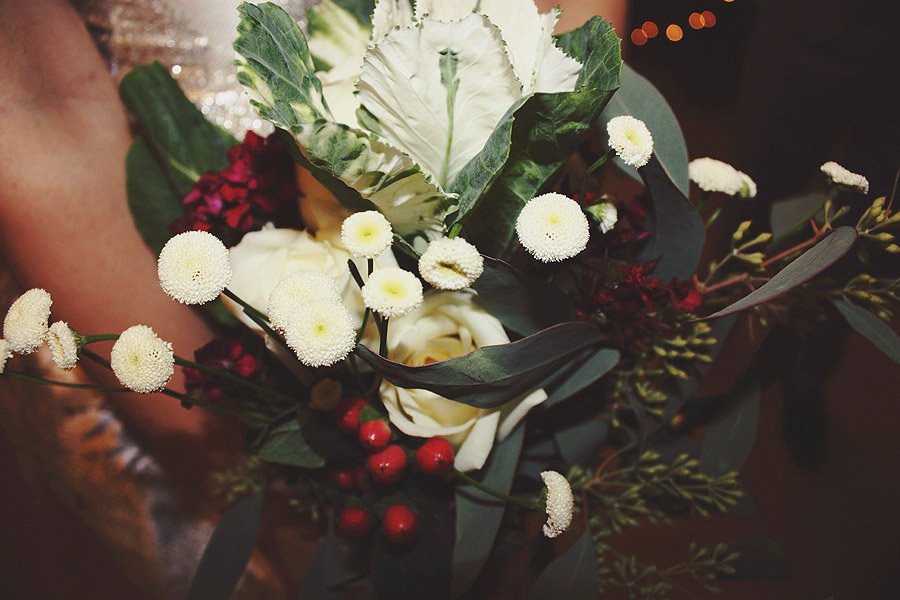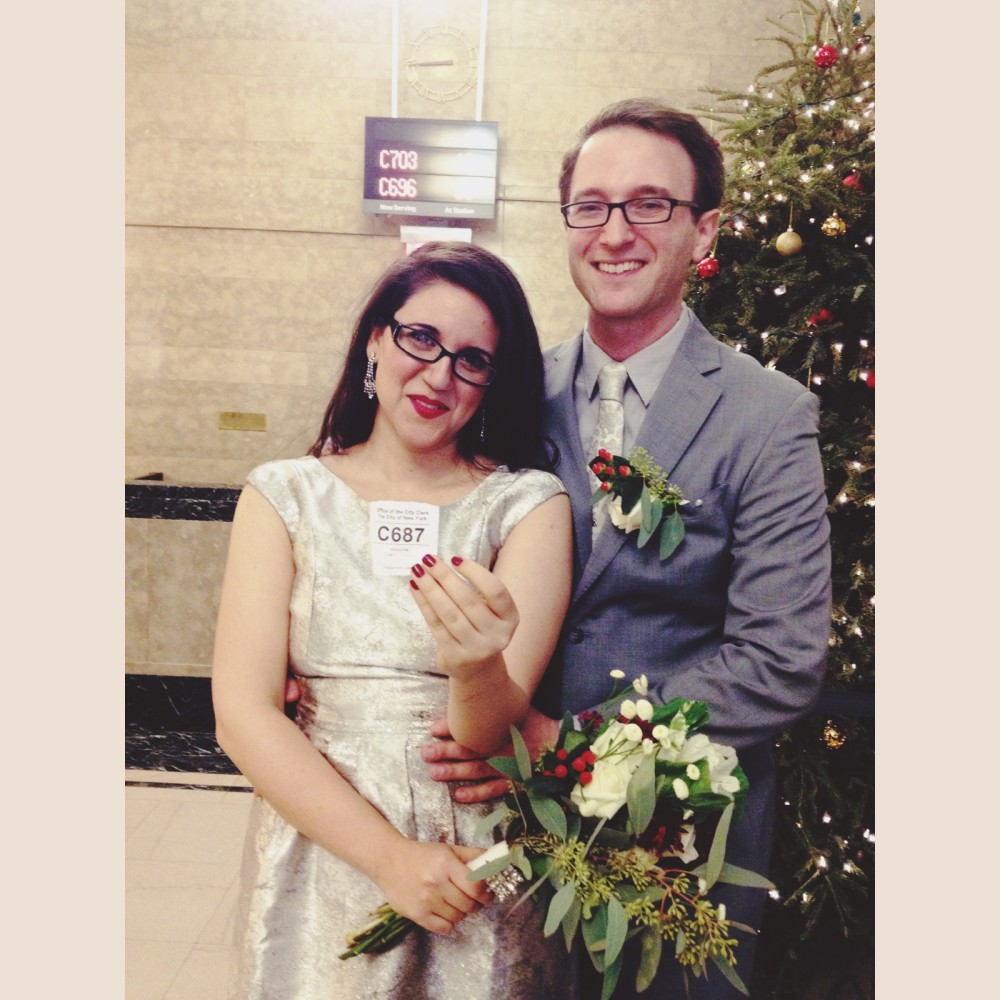 Yes, you totally get a number. It's like the DMV only way prettier and nicer.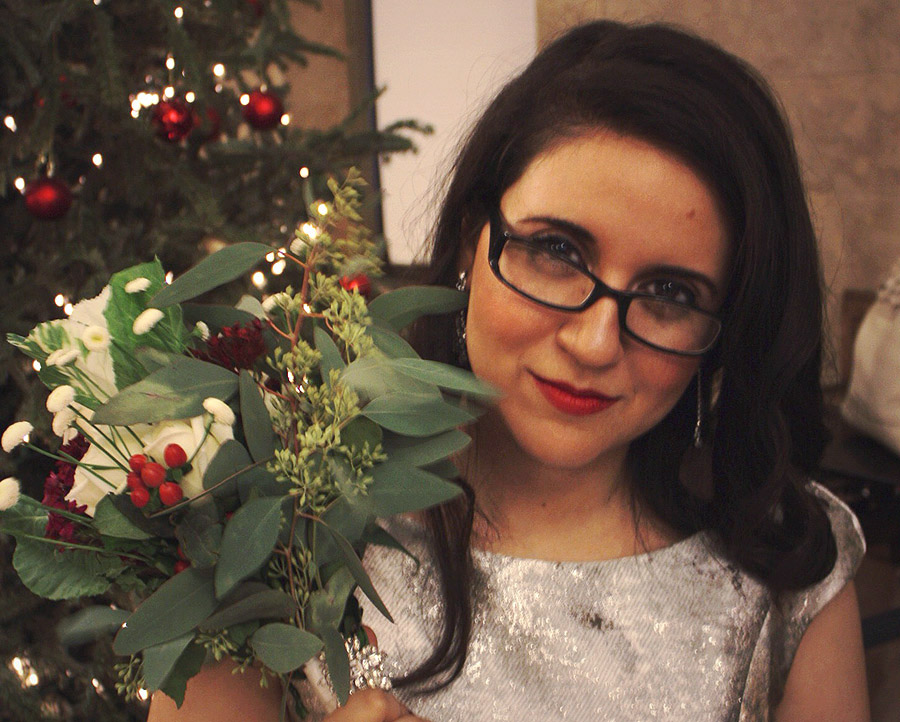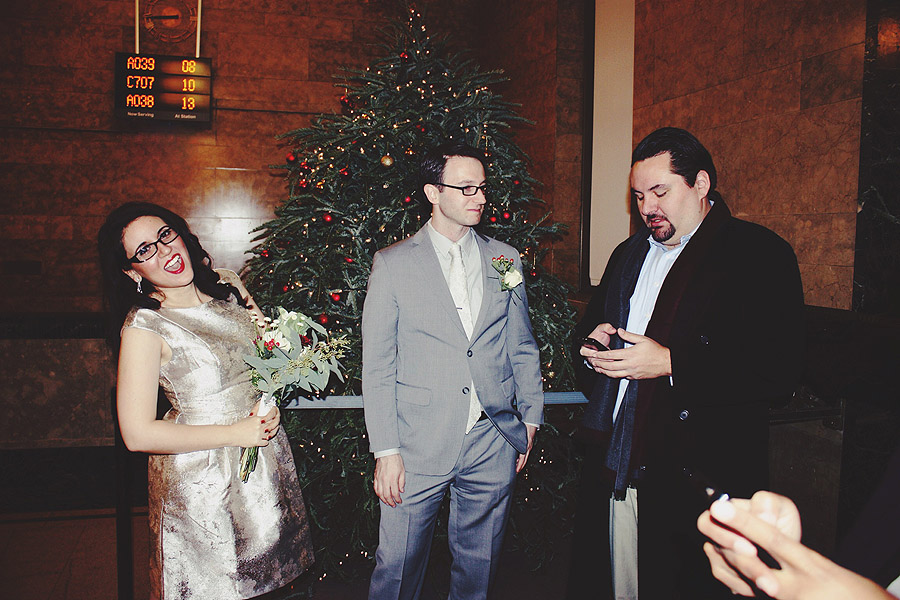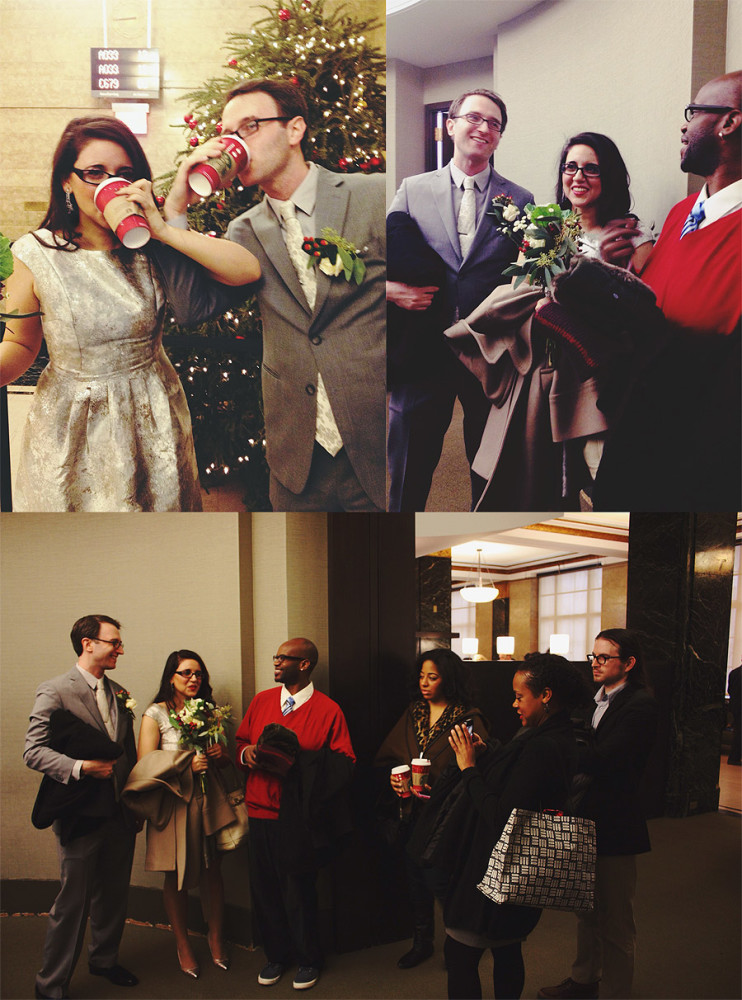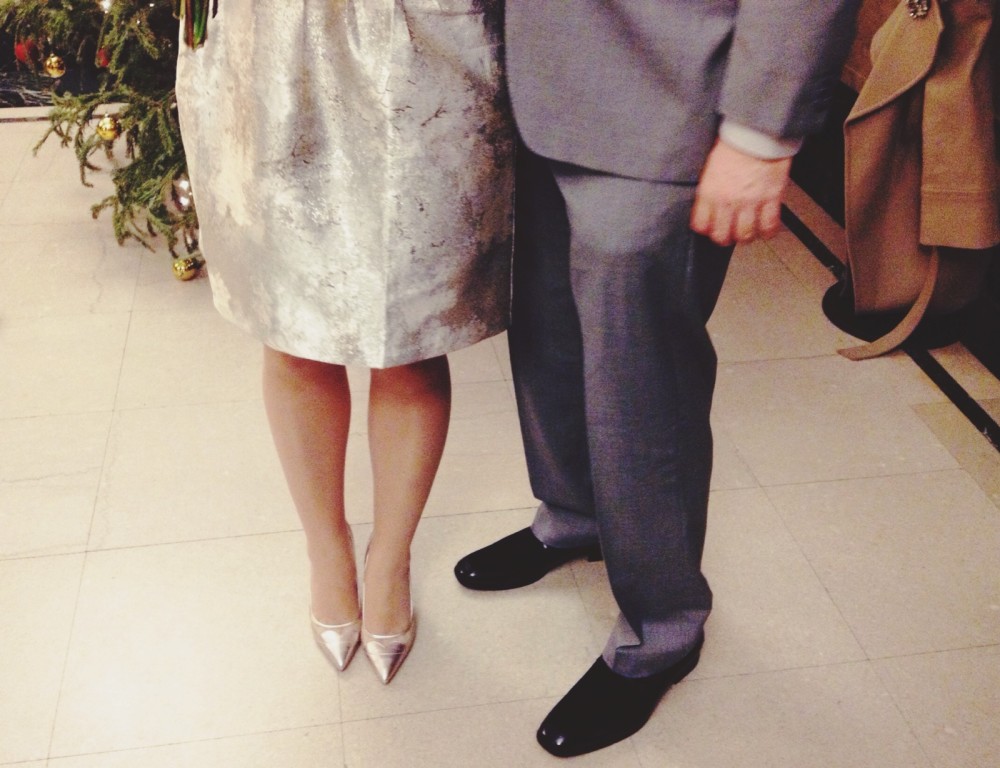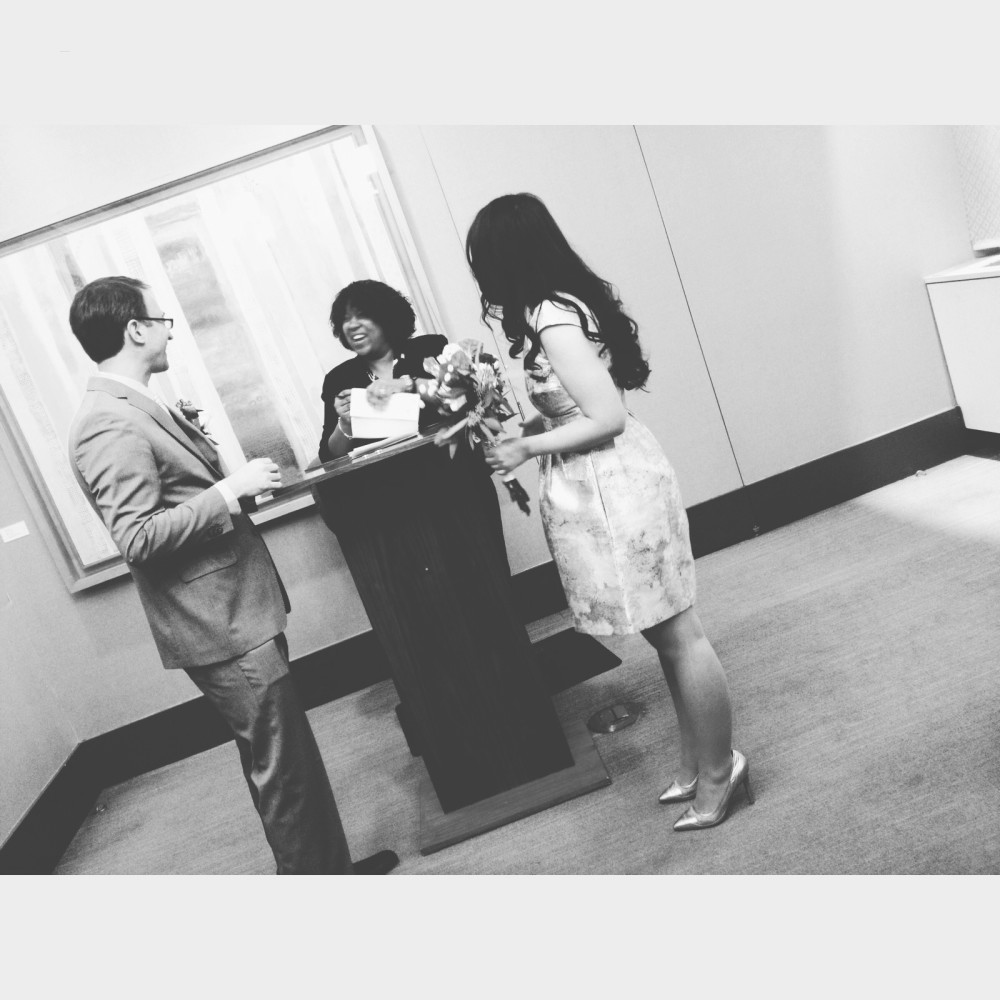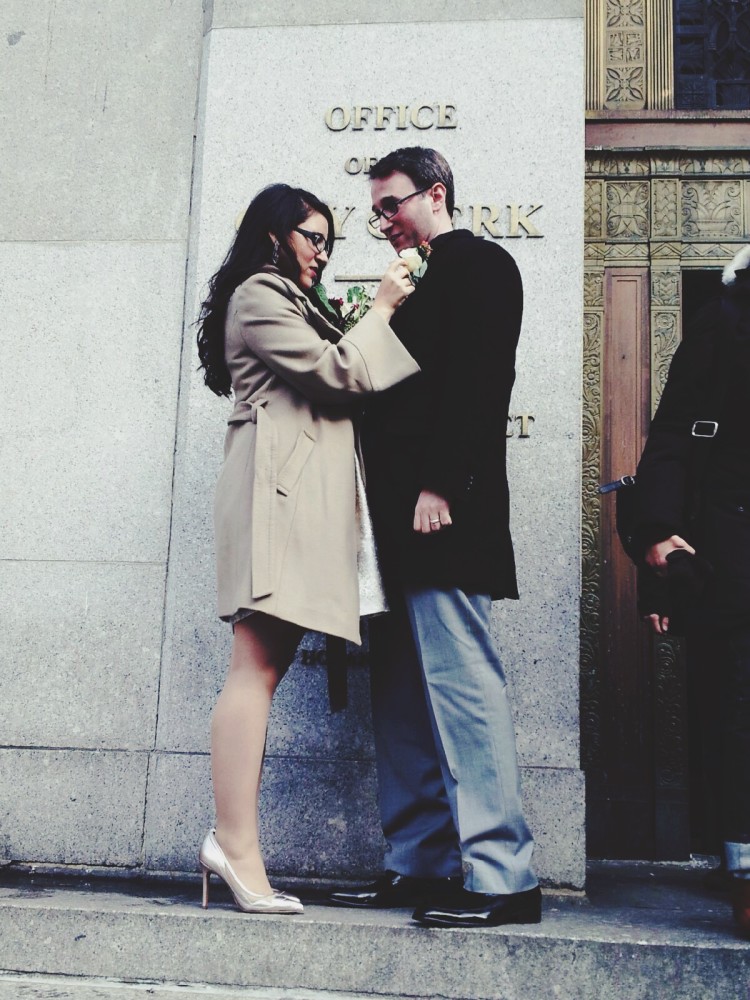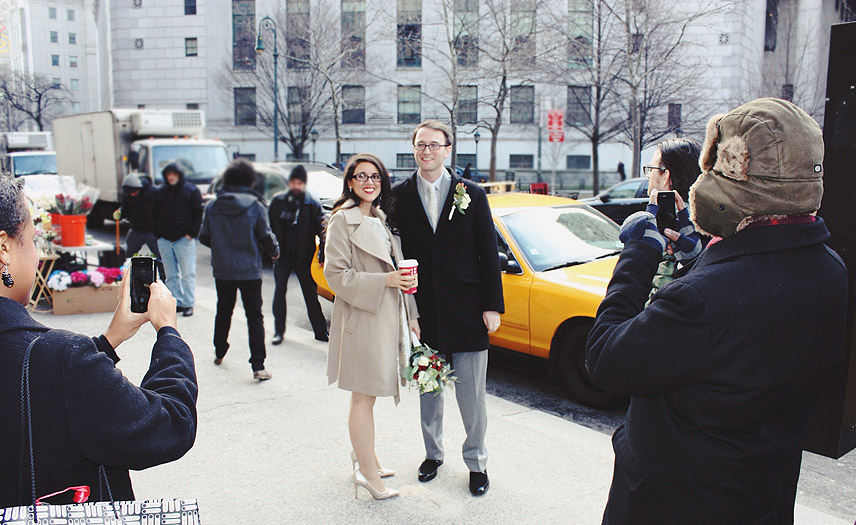 Layla & Josh – Newlyweds about town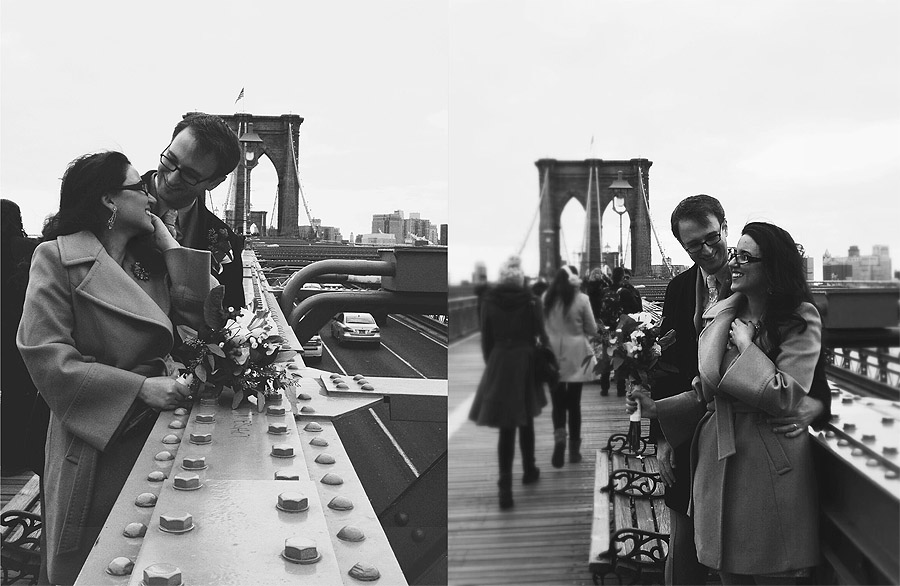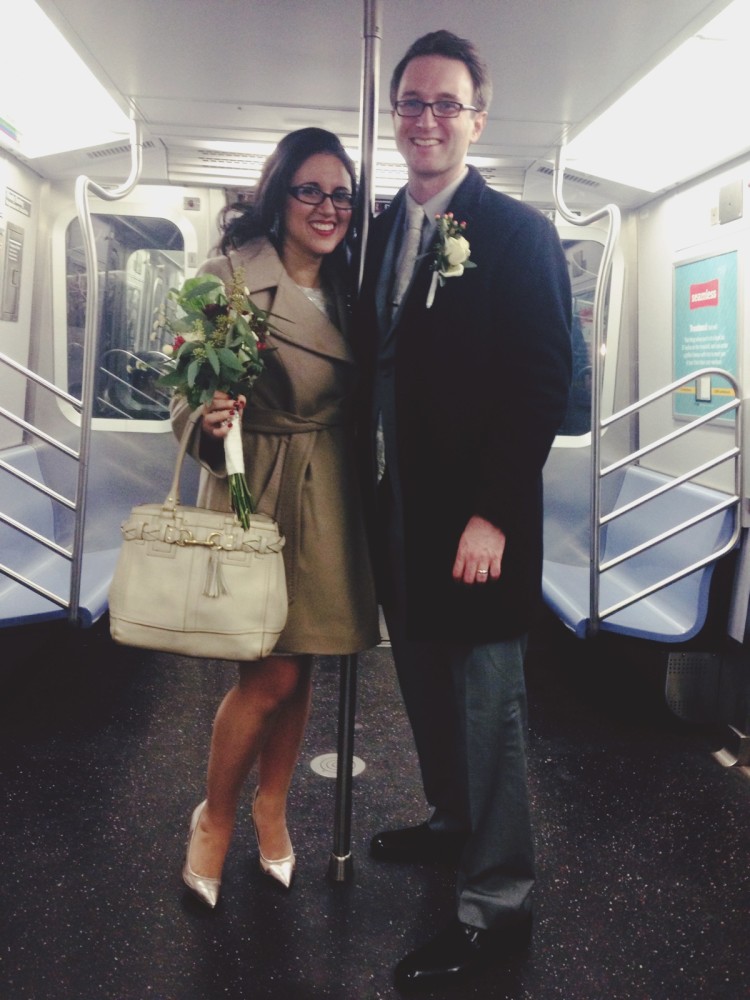 On the ride home, we were lucky enough to get a car that was partially empty – kismet!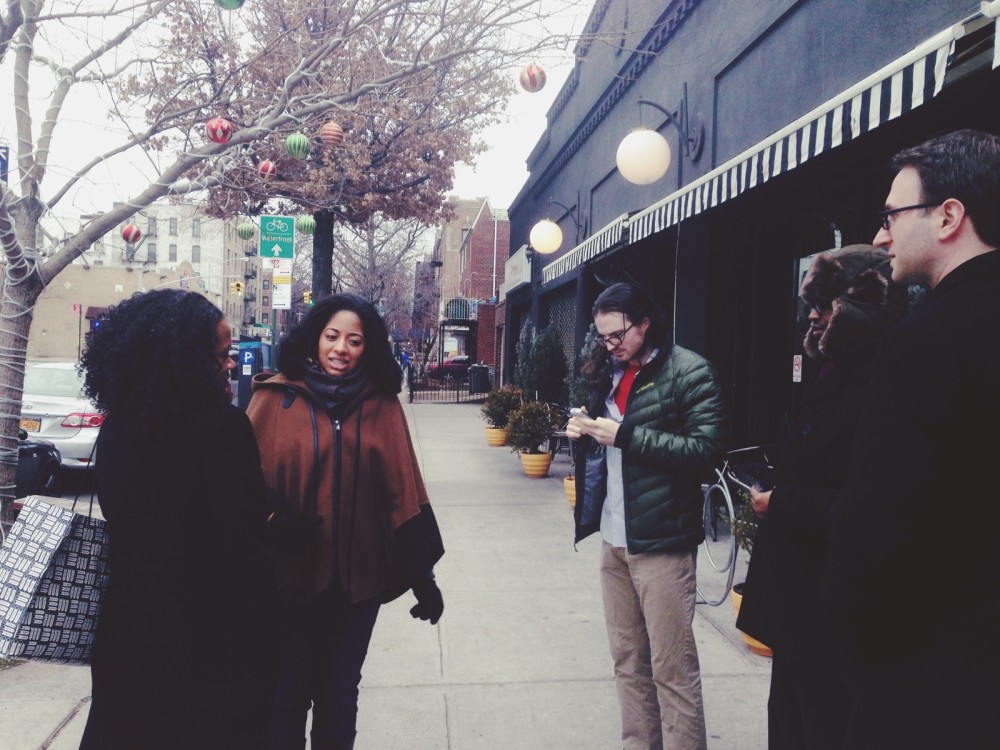 Post-wedding brunch with friends in Astoria, followed later that day with an evening out in the NYC.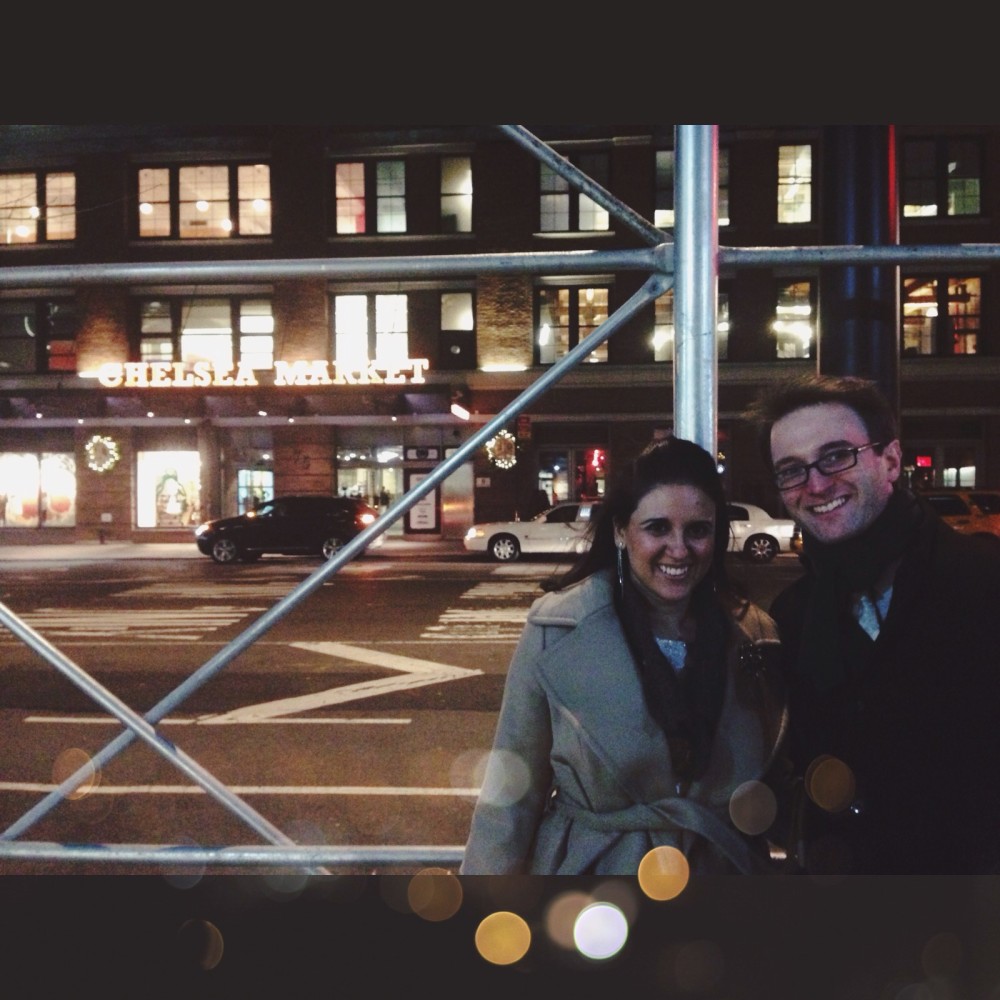 Our officiant was super sweet – there is not much we can remember it felt so fast, but there was a hesitation with the kiss only bc the bride did not want to smear the groom's face in red lipstick! (great for photo-ops, not for sealing vows)
To celebrate we took our friends out in the meatpacking district, and a brief photo (it was truly frigid out all day and particularly NYE when the temps were at or below freezing) in front of Chelsea Market where we met on our first date.
left: Isabela inspecting the flower arrangement, right: Mars eyeing some surprise gifts (he loves boxes in general)