Very soon after starting my collection my mind turned towards photography, and for the first several seasons we hired photographers and Josh took photos behind the scenes. With some experience I encouraged Josh to take our next campaign photos and he & I have been photographing collections since. Working together is pretty seamless because he understands my vision for the brand, creatively and professionally and allows me to art direct or hop behind the lens if I have something specific in mind.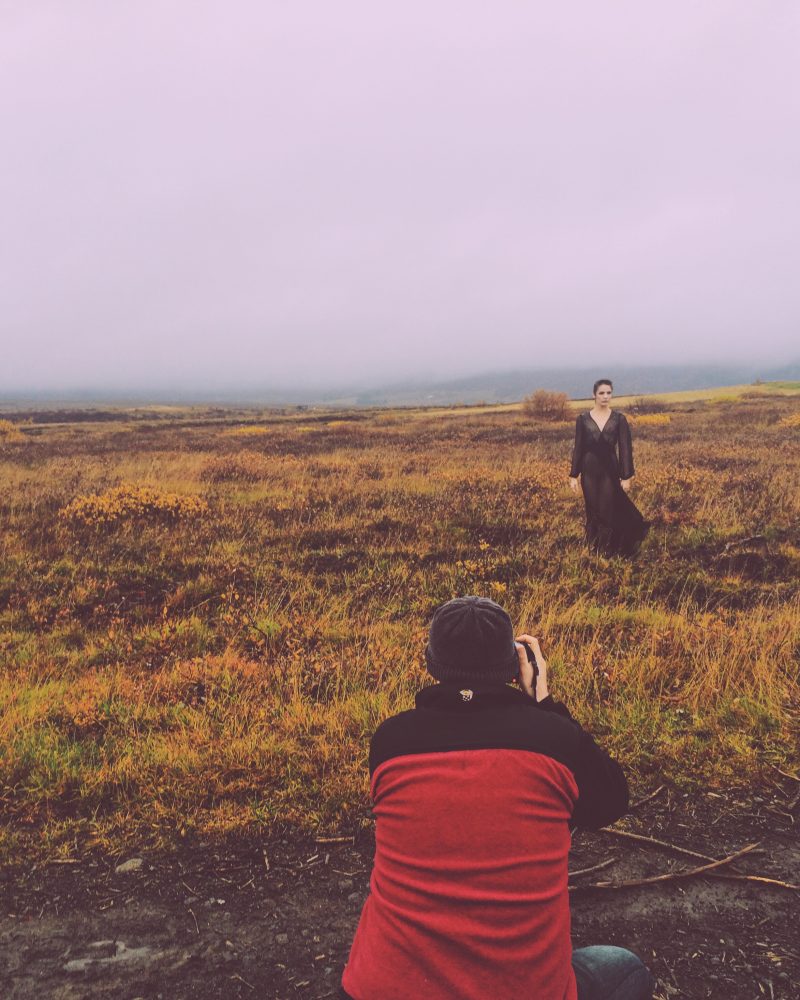 We began shooting in studios and a few outdoor spaces, then started renting houses for a weekend to shoot (part of that eventually inspired our move to the Hudson Valley), here's a behind the scenes photo shooting with @ardensirens in a special @specimensofseduction collection Andromeda. This shoot was challenging bc of wind and cold temps, swipe for video from that day.

Since moving away from city and photo studios we got studio lights & seamless that allows us flexibility to shoot in our own home or a future space.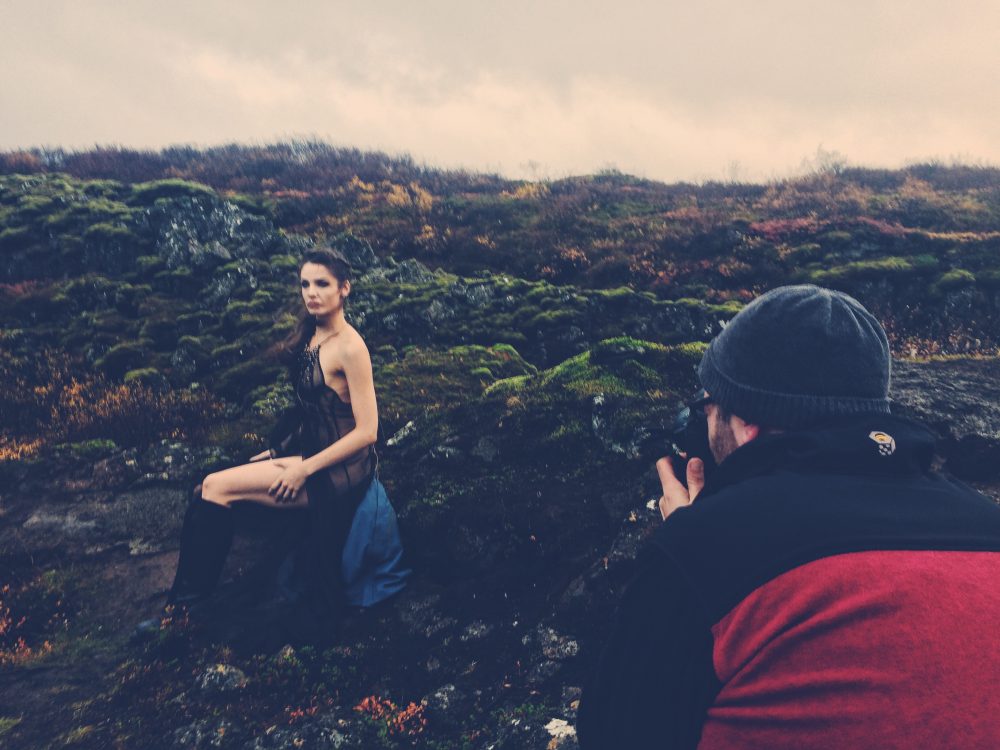 I rarely discuss the storytelling I create behind a photo shoot, but I'll include symbolism and narration in my planning to impart a subtext to my direction. Andromeda was one where I was open about discussing it because it even influenced color and design of the garments, but oftentimes I prefer the allusion and really like any art form details matter so much to me. If a model is holding something it probably carries a deeper meaning and it is all part of a larger very personal narrative for me. I use symbolism I have picked from different myths, objects or objects in a particular color might allude to events in my life or the world.

To see the original post on instagram – click here
We're collecting all of my March Meet the Maker posts here on the blog for ease of reading and all of you who might not be on instagram or facebook. It was a great opportunity to share a bit more about our brand and hope it helps you get to know me and BTS a little better!